'Power Book III: Raising Kanan': Mekai Curtis Says He's Nervous for the Show's Premiere
Starz's Power Universe is about to get a whole lot bigger. The latest spinoff on the drama franchise, Power Book III: Raising Kanan is set to premiere on July 18, and fans are thrilled to be getting a new perspective of one of the franchise's most beloved characters. The original Power followed New York drug kingpin, James "Ghost" St. Patrick (Omari Hardwick), as he battled between his life in the underworld and wanting to become a legit businessman.
The second show in the Power franchise, Power Book II: Ghost center's Ghost's son, Tariq St. Patrick (Michael Rainey Jr.) in the aftermath of his father's death as he juggles his life as a college student and drug dealer. Now, Power Book III: Raising Kanan will be a prequel series for both shows.
Though there is a ton of anticipation about Raising Kanan, the star of the series, Mekai Curtis says he's nervous for the show to premiere.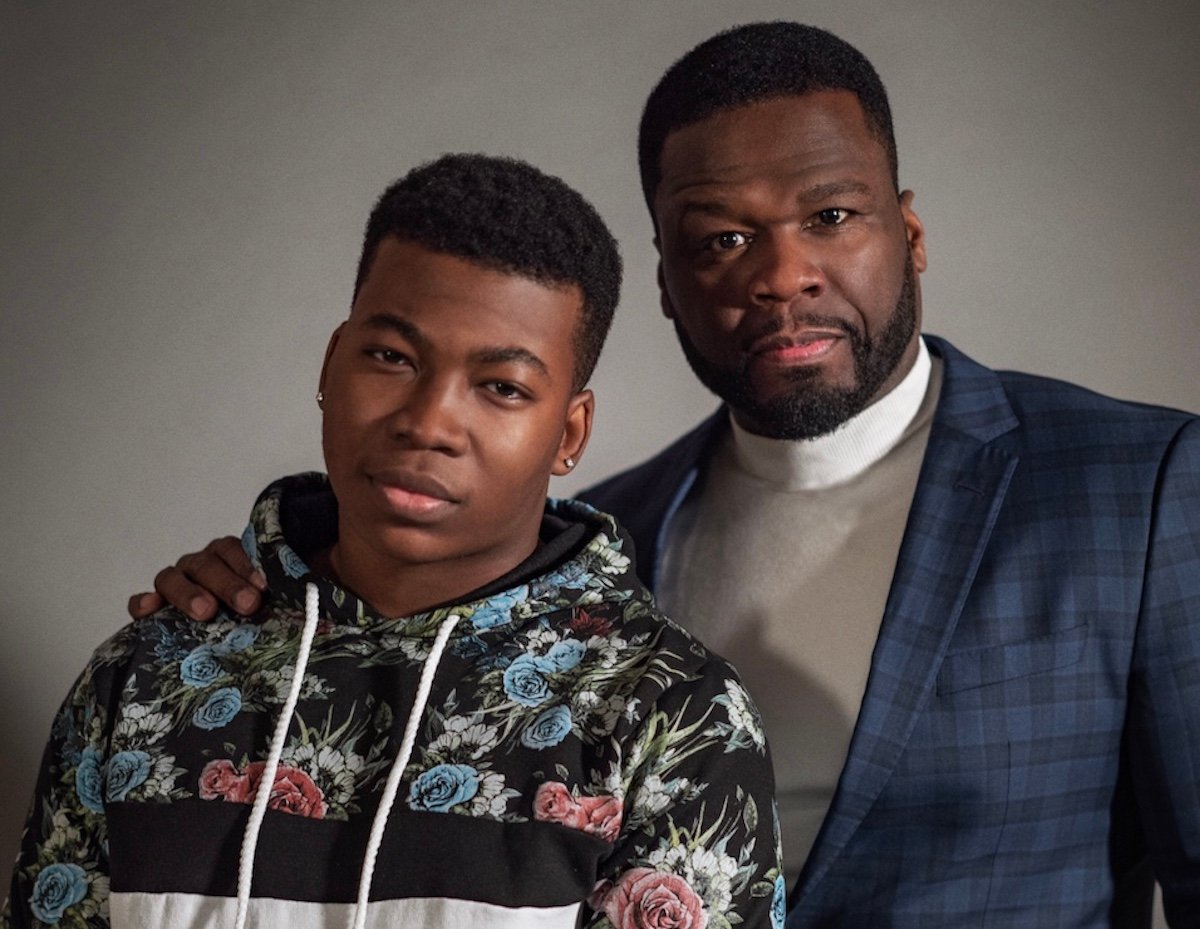 What is the 'Power Book III: Raising Kanan' about?
Set in 1991, more than 20 years before the first season of the original Power, Power Book III: Raising Kanan follows 15-year-olf Kanan Stark. Power Universe fans will certainly recognize the name. In the original drama series, Curtis "50 Cent" Jackson portrayed adult Kanan, Ghost's former mentor who upon his release from prison returns to New York for revenge against the man who betrayed him. However, Raising Kanan will showcase what 50 Cent has termed as Kanan's "innocence phase."
The series will center Kanan in the years before meeting Ghost and Tommy Egan (Joseph Sikora) as he tries to follow in his queenpin mother Raq's (Patina Miller) footsteps.
"It's a very different show in terms of pacing and feel," Power creator Courtney A. Kemp told Deadline, "It does feel like Power, you definitely feel the Power of that in that show, the capital P Power, but it also has its own small p power in the story that it's telling and in its time, and you want to make sure that the audience feels that as well."
Mekai Curtis says he's nervous for 'Power Book III: Raising Kanan' to premiere
A newcomer to acting overall, 20-year-old Curtis who is picking up where 50 Cent left off is very nervous to see how Raising Kanan will be received by Power fans. After all, this is a very different show than the previous series. "To be honest, I'm a little nervous," Curtis told Entertainment Weekly. "I've definitely gotten to see the intensity and passion behind the fan base."
As Kemp suggests, Curtis has a lot to live up to when it comes to 50 Cent's menacing portrayal of the gangster. "I thought that 50's performance as Kanan was something of a revelation," she said. "I don't think people give him as much credit as they should."
Luckily, Curtis had the blueprint that 50 Cent left behind to work with.
Mekai Curtis studied 50 Cent to transform into Kanan Stark for 'Power Book III: Raising Kanan'
Though Raising Kanan is set some 20 years before we meet adult Kanan, Curtis studied 50 Cent and his performance diligently to nail down the character. "I started watching Power again, just to see the mannerisms he has or certain cadences or whatever, certain relationships that might pop back up with what's happening," he told Entertainment Weekly. "Just trying to get his dialect and his movement down to bring that essence to the character, while also establishing that this is like 30 or so years in the past. So it's keeping that essence but also reverse-engineering it to give myself room to grow with the character to eventually get to where 50 had Kanan."
RELATED: 'Power Book III: Raising Kanan': Will the Show Crossover With 'Power Book II: Ghost'?