'Power Book III: Raising Kanan': Mekai Curtis Reveals the Status of Season 2
As fans prepare for the return of Power Book III: Raising Kanan, Mekai Curtis is opening up about what to expect.
The '90s-set series stars him as Kanan Stark, an associate of James St. Patrick and Tommy Egan who was violently killed in the penultimate season of Power. Kanan is 15 when he becomes involved in serious criminal activity, joining his mother's criminal organization despite her being against it. He's eager to prove to her that he can handle more responsibility. But he's already made a fair amount of rookie mistakes.
Now, Curtis is offering an update on the next season of the show, sharing his excitement for it and his hopes for when it'll hit Starz.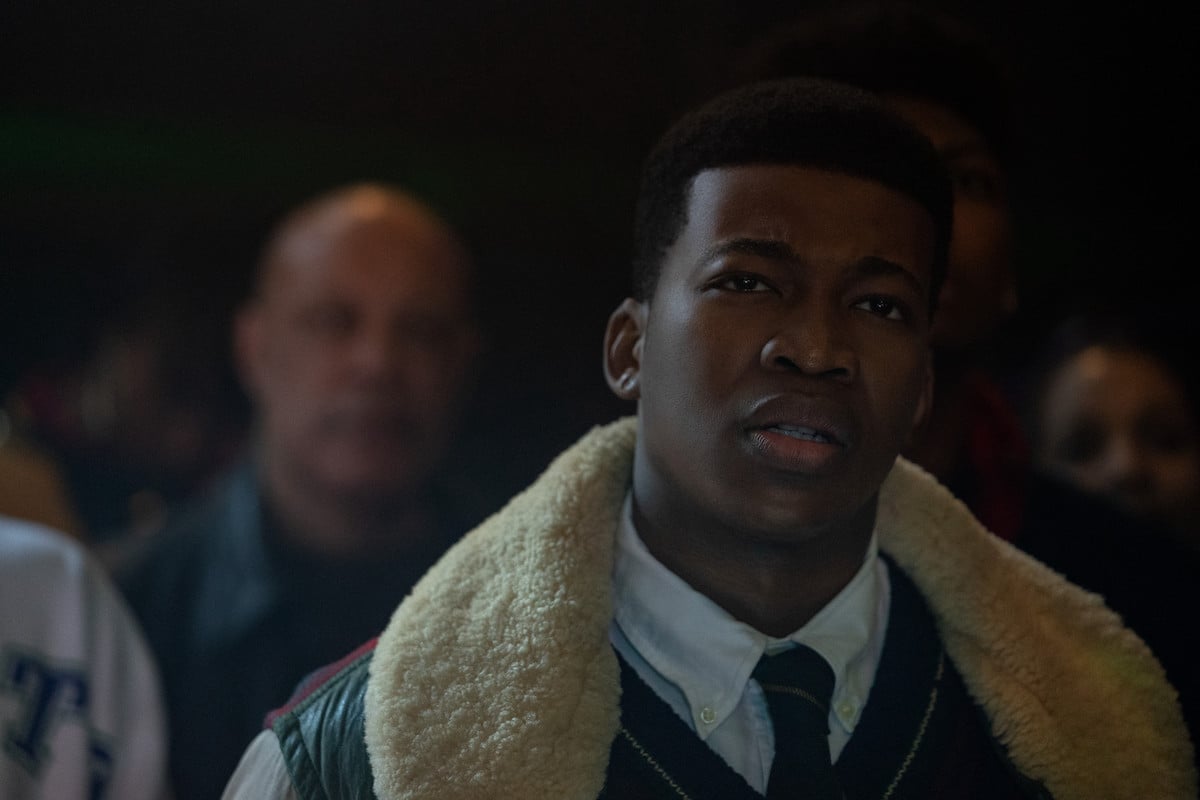 Mekai Curtis revealed the status of 'Power Book III: Raising Kanan'
Curtis spoke about the show during an episode of The Crew Has It, the podcast hosted by Power Book II: Ghost co-stars Michael Rainey Jr. (Tariq St. Patrick) and Gianni Paolo (Brayden Weston). It finished filming a few months back and seems to be on to the next stage of production.
"We just wrapped season 2 in February," said Curtis. He also said he's unsure of the release date for Power Book III: Raising Kanan Season 2, but he expects it to be in the summer. "People think I'm lying, but I'm like, they don't tell us anything. … They're so cryptic," he continued.
Next on 'Power Book III: Raising Kanan'
In the show's latest episode, Kanan fled New York after the failed hit on Detective Malcolm Howard (Omar Epps). His mother, Raquel Thomas (Patina Miller), had manipulated Kanan into doing it, telling Kanan that Howard had been threatening them when he had really just been trying to get close to Kanan, his son. Howard woke up from a coma just as Kanan was crossing into Maryland.
Describing the next season of Power Book III: Raising Kanan, Curtis told Entertainment Weekly it's "just the continuation of actions and consequences."
"There's going to be some stuff happening that, again, you're going to see how it molds and shapes Kanan and what it does to his psyche," he continued. "The family's in an entirely new space and different dynamic now, so it's them navigating that and figuring out where they can step, where they can't step. It's a lot of complicated things going on. It's wild."
Season 3 to also introduce new faces
Based on where the show left everyone, it's safe to assume the cast of Power Book III: Raising Kanan Season 2 will include the regular actors. In addition to Curtis, Epps, and Miller, that includes Joey Bada$$ (Unique), London Bown (Marvin Thomas), Hailey Kilgore (Jukebox), Malcolm Mays (Lou Lou Thomas), AnnaLynne McCord (Toni Deep), and Toby Sandeman (Symphony Bosket), among others.
New actors have also joined the show. They include Krystal Joy Brown, Omar Dorsey, LeToya Luckett, and Paulina Singer, to name a few. Fans can read more about them here.
RELATED: How the 'Power Book IV: Force' Season 1 Finale Set Up Crossover With 'Power Book II: Ghost'