'Power Book III: Raising Kanan': Mekai Curtis Studied 50 Cent to Transform Into Kanan Stark
'Power Book III: Raising Kanan' follows the teen years of Kanan Stark. Actor Mekai Curtis studied 50 Cent who portrayed adult Kanan on 'Power' to lock down the role.
Power never ends. The acclaimed drama series ended after six seasons, but the Power Universe is only getting bigger. Following the success of Power Book II: Ghost, which follows college-student Tariq St. Patrick (Michael Rainey Jr.), the son of a notorious drug kingpin, James "Ghost" St. Patrick (Omari Hardwick), Starz is set to release another spinoff, Power Book III: Raising Kanan.
A prequel to the original Power, Power Book III: Raising Kanan is set in 1991, and follows the mentor turned nemesis of Ghost, Kana Stark. Power fans will recognize Kanan from the original show from Curtis "50 Cent" Jackson's portrayal of him. However, in Raising Kanan, Mekai Curtis will portray the teenage version of the character.
When he snagged the role, 20-year-old Curtis began studying 50 Cent in order to nail down his character.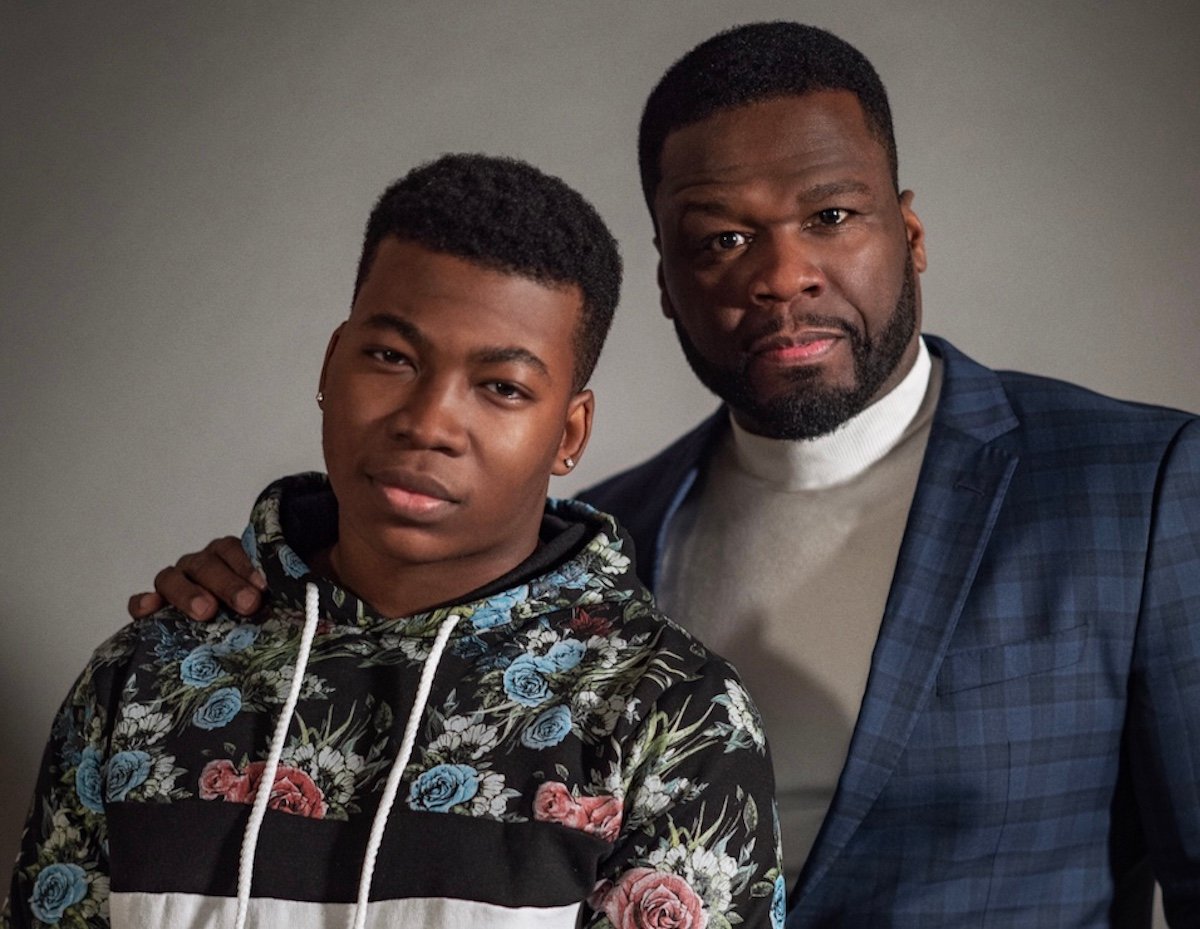 What is the 'Power Book III: Raising Kanan' release date?
Starz has announced that Power Book III: Raising Kanan will premiere on July 18, 2021. Set in Queens, New York, in 1991, the series follows 15-year-old Kanan Stark who is trying to follow in his queenpin mother Raq's (Patina Miller) footsteps.
"It's a very different show in terms of pacing and feel," Power creator Courtney A. Kemp told Deadline, "It does feel like Power, you definitely feel the Power of that in that show, the capital P Power, but it also has its own small p power in the story that it's telling and in its time, and you want to make sure that the audience feels that as well."
Mekai Curtis studied 50 Cent to transform into Kanan Stark for 'Power Book III: Raising Kanan'
50 Cent is one of the most recognizable faces on the planet, and everyone remembers his cold and calculating portrayal of Kanan who just might be one of the worst people ever depicted on TV. Though Curtis is playing Kanan in what 50 Cent has called his "innocence phase," the newcomer made sure to study 50 Cent's portrayal of adult Kanan as the blueprint for his character.
"I started watching Power again, just to see the mannerisms he has or certain cadences or whatever, certain relationships that might pop back up with what's happening," Curtis told Entertainment Weekly. "Just trying to get his dialect and his movement down to bring that essence to the character, while also establishing that this is like 30 or so years in the past. So it's keeping that essence but also reverse-engineering it to give myself room to grow with the character to eventually get to where 50 had Kanan."
'Power Book III: Raising Kanan' is based on 50 Cent's real life
It was very important for Curtis to nail down the character because Kanan also plays homage to 50 Cent's real life. The character is loosely based on the rapper/producer's experience growing up in Queens. 50 Cent was raised by his mother, Sabrina who was a drug dealer. She died in a fire where he was just eight. By the age of 12 at the height of the crack cocaine epidemic, 50 Cent was selling drugs himself.