'Power Book III: Raising Kanan': Mekai Curtis Watched 3 Specific Movies to Understand the '90s
At 20-years-old, Mekai Curtis has the tall task of leading an entire show in Power Book III: Raising Kanan. The third installment in the Power franchise is set in Queens, New York in 1991. At age 15, Kanan Stark is not yet the diabolical character that was portrayed by Curtis "50 Cent" Jackson in Power. However, the series will showcase how he becomes the monster that we became accustomed to.
Anchored by his drug queenpin mother, Raquel "Raq" Thomas (Patina Miller), Kanan is a victim of his circumstances and his choices. In order to nail down the time period, Curtis had his work cut out for him.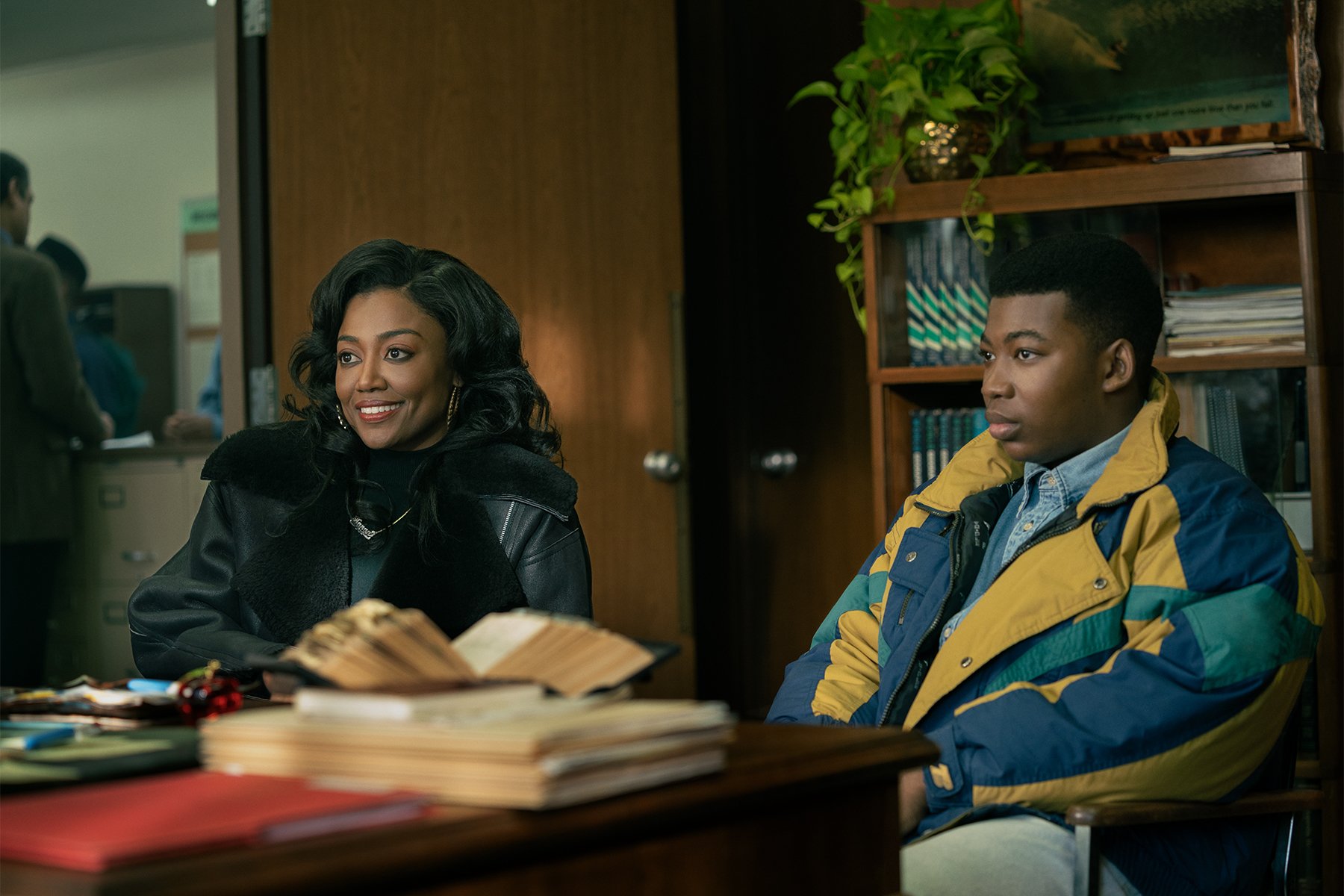 Mekai Curtis studied 50 Cent to transform into Kanan Stark for 'Power Book III: Raising Kanan'
Stepping into 50 Cent's shoes is never going to be easy for anyone. The rapper/executive producer embodied the menacing gangster after deciding he wanted to play the worst character on TV. Thankfully, he left a huge blueprint for Curtis.
"I started watching Power again, just to see the mannerisms he has or certain cadences or whatever, certain relationships that might pop back up with what's happening," Curtis told Entertainment Weekly. "Just trying to get his dialect and his movement down to bring that essence to the character, while also establishing that this is like 30 or so years in the past. So it's keeping that essence but also reverse-engineering it to give myself room to grow with the character to eventually get to where 50 had Kanan."
50 Cent has been beyond impressed with Curtis saying that the younger man even emulates the way he moves his mouth to speak.
Mekai Curtis watched several '90s movies to step into his role in 'Power Book III: Raising Kanan'
Born in 2000, Curtis never got the opportunity to experience the '90s. In addition to studying 50 Cent, he was able to truly grasp the time period through both music and movies. The 20-year-old revealed that there are three specific movies that he watched countless times to immerse himself into the era.
"I was watching a lot of 90s movies — Juice, New Jack City, Boyz N the Hood, a bunch of that stuff …" he told Gulf News. "It was a lot of listening to 90s music, which is a lot of stuff that I kind of did on the regular just because I was already a fan of the 90s this is stuff I was already doing but you know I started watching with a different eye, trying to just pick apart and actually study. And then there was a lot of watching of Power."
Mekai Curtis had no idea he was auditioning for the lead role in 'Power Book III: Raising Kanan'
Though Curtis has been a fan of Power for years he had no idea what he was auditioning for when he came in to read for the role of teenage Kanan Stark in Power Book III: Raising Kanan.'Like the Marvel Cinematic Universe, Starz network was keeping things very secretive to prevent leaks to the press and public.
"I literally had no knowledge that I was playing Kanan or it was Raising Kanan until my chemistry read, which was my last audition," he told Entertainment Weekly. "Up until this point, we were using code names. I knew it was Power, so that was the thing I was excited about. I didn't care, I just wanted to be on Power. So when they told me, "You're going to play Kanan," I was like, 'Oh! Okay, all right.'"
Thankfully, Curtis had 50 Cent and those classic '90s flicks to lean into.