'Power Book III: Raising Kanan': Omar Epps May Have Revealed if His Character Detective Malcolm Howard Is a Villain or Not
Power Book III: Raising Kanan has expanded the world of Power in a major way. This '90s set series tells the origin story of Kanan Stark (Curtis "50 Cent" Jackson). Opening in 1991, fans meet 15-year-old Kanan (Mekai Curtis). He's torn between his life as a teenager and the intriguing life of the drug game.
Though Kanan is anchored by his family, one character, Detective Malcolm Howard (Omar Epps) may prove to be a major problem for him in the future.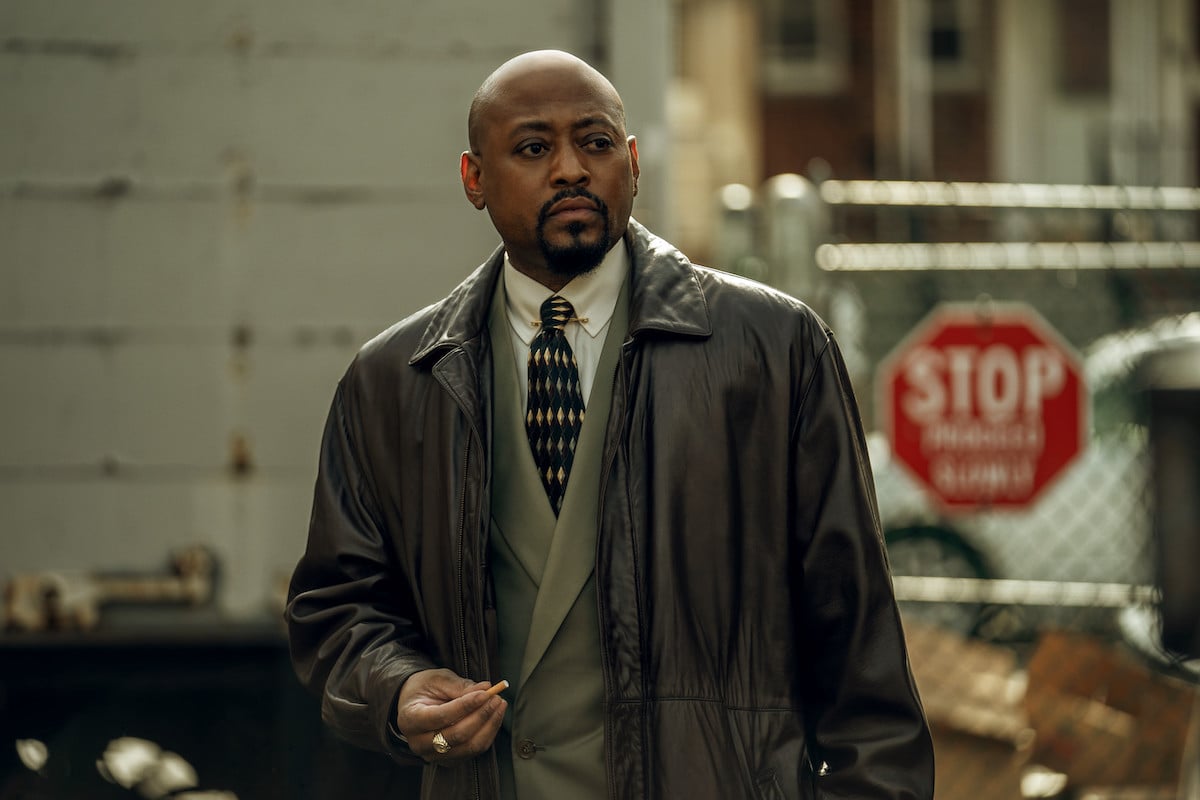 RELATED: 'Power Book III: Raising Kanan': The Character Symphony Bosket Could Be Connected to Ghost
Who is Omar Epps' character Detective Malcolm Howard on 'Power Book III: Raising Kanan'?
Like the rest of the series in the Power Universe, Power Book III: Raising Kanan is expansive. Though the show centers on teenage Kanan, his world orbits around his mother's. Drug queenpin Raquel "Raq" Thomas (Patina Miller) is one of the biggest queenpins in the city. Fearless and calculated, she's known the drug world and by the cops, particularly, Epps' Malcolm Howard.
Though we don't know much about Howard yet, it does appear that he has some disdain for Raq. In the second episode of Raising Kanan, we saw him meet up with drug dealer Unique (Joey Bada$$), promising to help him eliminate Raq as competition.
Though it seems at first that Detective Howard is simply sexist, it looks like his hatred for Raq goes much deeper than that.
RELATED: Rapper Joey Bada$$ Joins Prequel 'Power Book III: Raising Kanan' Cast as a Series Regular
Is Detective Malcolm Howard a villain on 'Power Book III: Raising Kanan'?
Love & Basketball alum Omar Epps is no stranger to the big or small screens. He's played versatile characters over the course of his career from his role in Juice to his more recent appearances on This Is Us. Now, he's giving Raising Kanan fans some insight into Detective Howard.
"We all have a duality we're all straddling, a fence in some shape, fashion or form, in certain parts of our life, at certain times of our life," Epps told Esquire. "And sometimes we choose one or the other. And with Kanan, he chose the dark side." The actor also gave some further insight into his character. "He's a master manipulator. His whole thing is being Gepetto. He's the puppeteer. He was doing that for a reason. He doesn't just want, to clean up the streets, he wants to clean the way he wants them cleaned."
RELATED: 'Power Book III: Raising Kanan': Mekai Curtis Studied 50 Cent to Transform Into Kanan Stark
When does the next episode of 'Power Book III: Raising Kanan' air?
Just two episodes of Raising Kanan have aired, and fans are already obsessed. Episode 3 of Power Book III: Raising Kanan titled "Stick and Move" will air Sunday, August 1 at 8:00 ET on Starz. However, for those who stream the episode, it will be available on August 1 at 12:01 AM on the Starz app.
Epps has hinted that Detective Howard will experience a major fall from grace in a forthcoming episode. "It's all about that gray area, because that's where life is," Epps explained. "A lot of life is relative to what you're going through in that moment, and that's what was fun about playing Howard throughout the season, you get to see that because that power is stripped from him. Then he has to scramble, and figure it out. Then it's like,, OK, how far is he willing to go? What is he willing to do to try to do, to grasp a sense of the power that he wants? Or will he try to grab for more?"