'Power Book III: Raising Kanan': Patina Miller Says Her Character Raq Is Based on 50 Cent's Mother
After much anticipation, the third installment in the Power Universe, Power Book III: Raising Kanan has finally debuted. Though fans have been eager to sink their teeth in Kanan Stark's (Mekai Curtis) origin story, the series has fleshed out Kanan's world in the '90s in much bigger ways than we'd ever imagined.
In addition to Kanan and his friends, we also take a deep dive into the world of his mother, Raquel "Raq" Thomas (Patina Miller), a drug queenpin who isn't to be trifled with. Now Miller is revealing that her character is based on Power executive producer Curtis "50 Cent" Jackson's mother.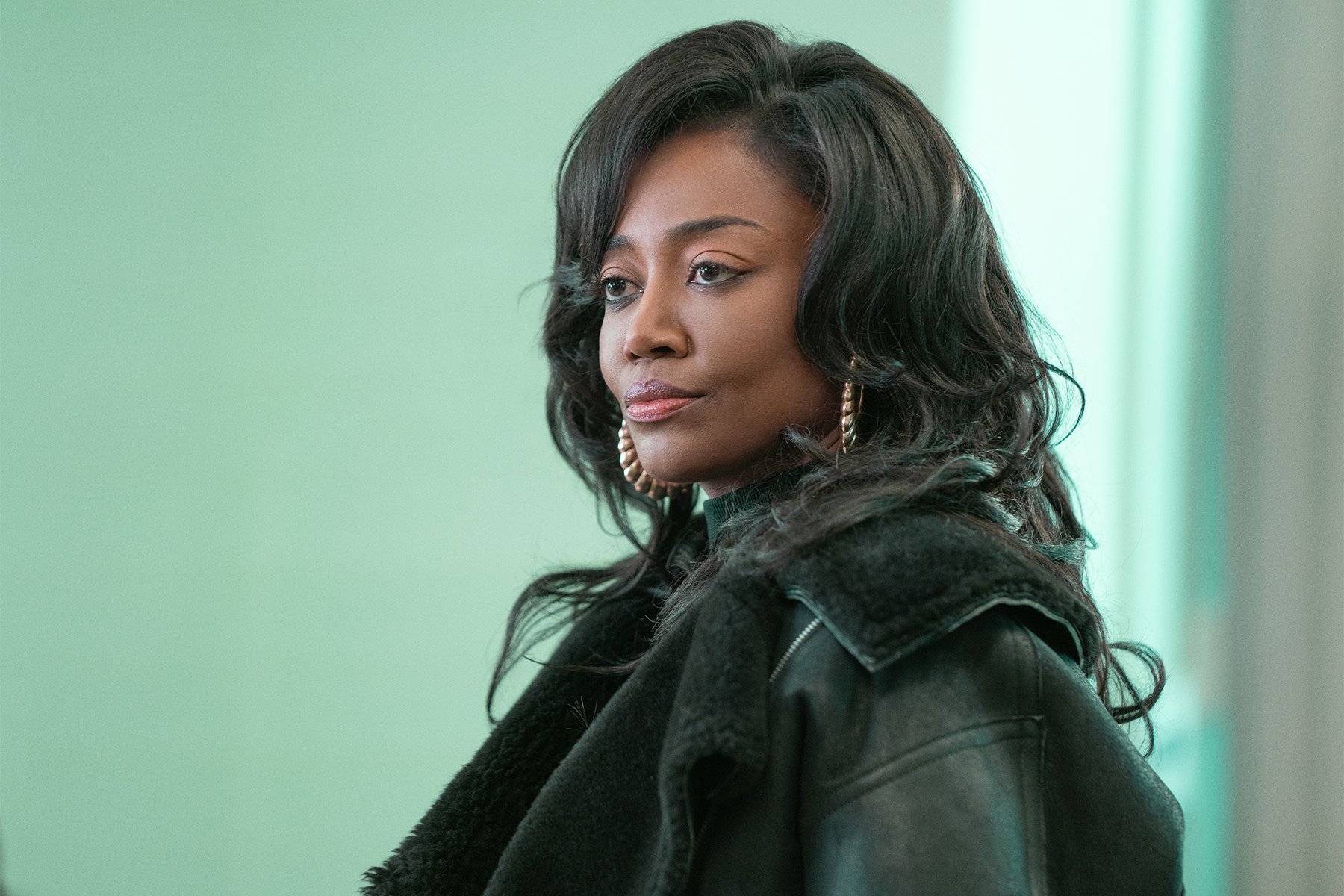 How did Raq become a drug dealer in 'Power Book III: Raising Kanan'?
As much as Raising Kanan focuses on the titular character, it's also about his mother Raq, a drug queenpin who isn't afraid of anything. In the pilot episode, we learn that Raq began dealing drugs around 1985 when she was dating a dealer named, High Post. After High Post was killed in 1986, Raq and her brothers, Marvin (London Brown) and Lou-Lou (Malcolm Mays) took over his business.
"I think there is nothing that this woman has not seen," Miller told Digital Spy. "They live in Southside, Jamaica, Queens, you know what I mean? There is nothing that she hasn't seen before. She ran with a really crazy crew and so she's seen a lot of things and she knows how to assert herself, but she tries to withhold the violence of it all, because she's a thinker."
RELATED: 'Power Book III: Raising Kanan': Everything You Need to Know Before Watching the New Series
Patina Miller's character Raq in 'Power Book III: Raising Kanan' is based on 50 Cent's mother
Much of the events in Raising Kanan and certainly the character Kanan Stark is based on Curtis "50 Cent" Jackson's real life. Like Kanan's mother, the rapper's mother, Sabrina was a drug dealer and raised him alone until she was killed in a fire when he was eight. Miller says she drew not just from the rapper's memories but also from her own mother to embody Raq.
"You know, what I love about this character is that she's a bit of my mom," Miller told the New York Daily News of her mother, who was a single teen mom in the South. "She's a bit of a lot of people's moms… It's a story about a single Black female making the s–t work. And she just happens to be in the crime business. It's a mother-son tale. It's about that unbreakable bond that love between these two people. And I think that's the story that we're telling. Yes, it's a crime drama, but it is a family drama as well."
RELATED: 'Power Book III: Raising Kanan': Mekai Curtis Studied 50 Cent to Transform Into Kanan Stark
Patina Miller didn't think she could play Raq in 'Power Book III: Raising Kanan'
As fearsome and iconic as Miller is in the role, she didn't think she could embody Raq when she first read the script. The Tony Award winner explained that it all hit too close to home.
"She's a beast of a character," she told the New York Daily News. "I read the script and as soon as I put it down, I was like, 'OK, I can't not do this.' Like, 'this character is me and I have to play this character.' And it just clicked, you know? Something about reading that script, where there's a lot of that stuff that you never get as a Black female actress. You're always on the search for three-dimensional roles to sink your teeth in, a role that really gets to showcase all of the different things that you do. All the things that you think of yourself as a Black woman, this character got to do. And I was like I have to do it."
Power Book III: Raising Kanan creator/showrunner Sascha Penn says he's fully expecting Miller to be nominated for an Emmy for her role in the show.