'Power Book III: Raising Kanan': Patina Miller Explained Why Raq Isn't Afraid of Anyone
Power Book III: Raising Kanan has finally debuted after much anticipation. The third installment in the Power Universe follows 15-year-old Kanan Stark (Mekai Curtis) and his journey into adulthood. Though fans know the character because he was made infamous by Curtis "50 Cent" Jackson, this series reveals how Kanan became the menacing gangster that went out in a blaze of glory.
Still, as much as Raising Kanan is a coming-of-age tale, the series also focuses on Kanan's no-nonsense mother, Raquel "Raq" Thomas (Patina Miller), who runs a massive drug empire with her brothers, Marvin (London Brown) and Lou-Lou (Malcolm Mays).
In the series, Raq is the most volatile character we've met so far. Now, Miller is explaining why she's so fearless.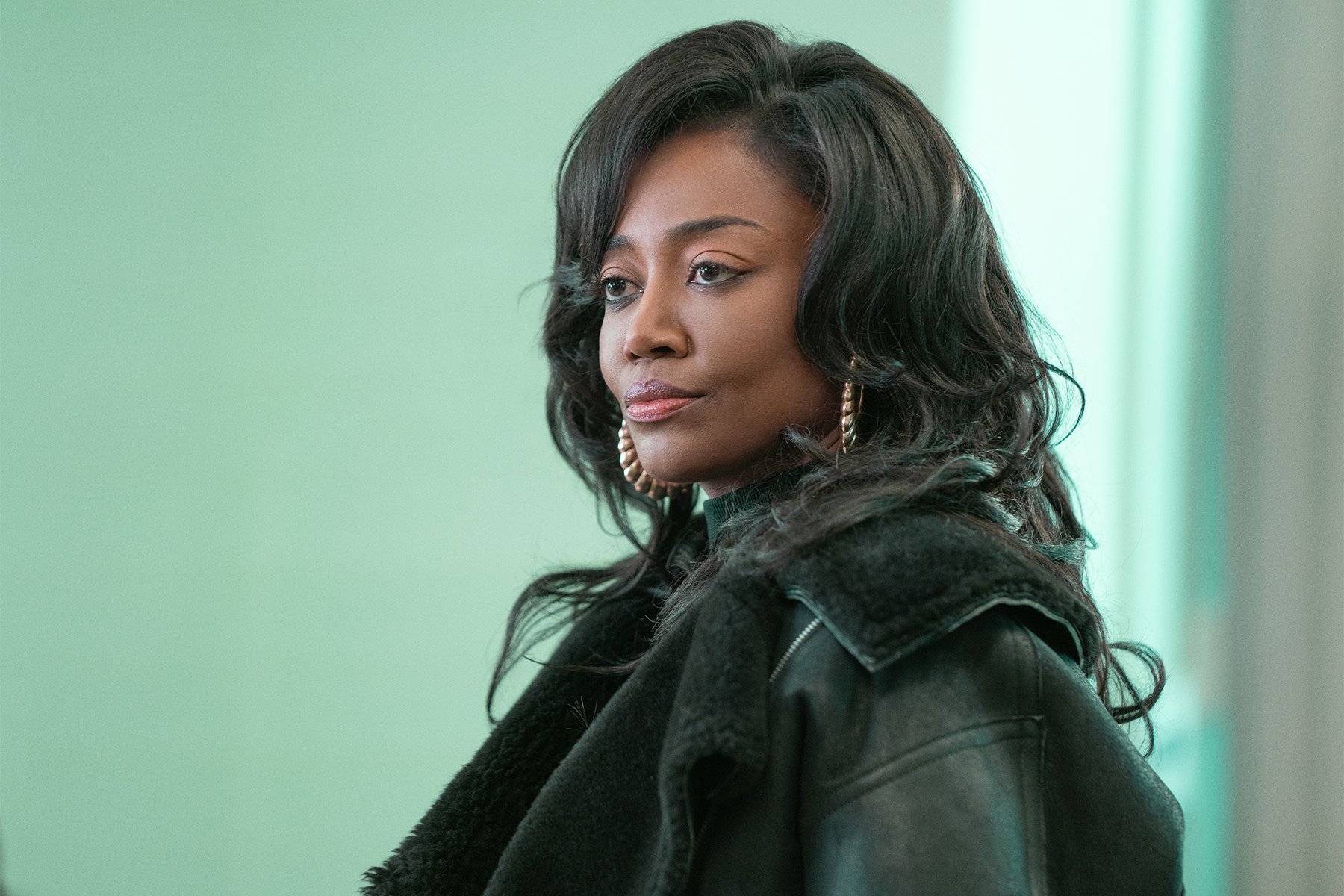 How did Raq become a drug dealer in 'Power Book III: Raising Kanan'?
When we meet Raq in 1991, her drug empire is booming. However, she does have several rivals including a big-time dealer named Unique (Joey Bada$$). We learn that Raq first got into the drug game around 1985 when she was dating a dealer named, High Post.
In the voiceover, done by 50 Cent, Kanan reveals that High Post dies in 1986, and from there, Raq takes over the business with Marvin and Lou-Lou amid the height of the crack cocaine epidemic. Interestingly enough, it looks like Marvin may have been in control at first before events occurred that caused Raq to step into her older brother's place.
'Power Book III: Raising Kanan' star Patina Miller explained why Raq isn't afraid of anyone
Thus far, we've seen how Raq gets down when she's dissatisfied with someone. Miller has also revealed why her character is so fearless.
"You really get to see what power means to Raquel… She's thinking about her legacy, she's thinking about how to finesse all the men, and she's not afraid of anyone," Miller told Digital Spy. "I think there is nothing that this woman [Raq] has not seen. They live in Southside, Jamaica, Queens, you know what I mean? There is nothing that she hasn't seen before. She ran with a really crazy crew and so she's seen a lot of things and she knows how to assert herself, but she tries to withhold the violence of it all, because she's a thinker."
As we've seen so far in Raising Kanan, Raq is always trying to be three steps ahead of her competitors.
Will Raq die in 'Power Book III: Raising Kanan'?
Raq is never mentioned in the original Power which leads fans to believe she died sometime between then and the events of Raising Kanan. In fact, in the pilot episode, it seemed that the queenpin was attempting to prepare her son for a time when she won't be around.
At one point in the episode she tells her son, "Your life is my life, if you fly, I fly." If Kanan's journey does mirror 50 Cent's real life when it comes to his mom who died when he was just eight, we don't see Raq living out the entire series. Raq is also poised to go to war with Unique.