'Power Book III: Raising Kanan': Patina Miller Knows Why Fans Are so Intrigued by Raq
Power Book III: Raising Kanan is one of the most compelling dramas on television. Set in the '90s, the series follows Kanan Stark (Mekai Curtis) in his teen years. In the series, we've learned a lot more about Kanan's upbringing and we've been introduced to his drug queenpin mother, Raquel "Raq" Thomas (Patina Miller).
Now Miller is explaining why people are so enthralled with Raq.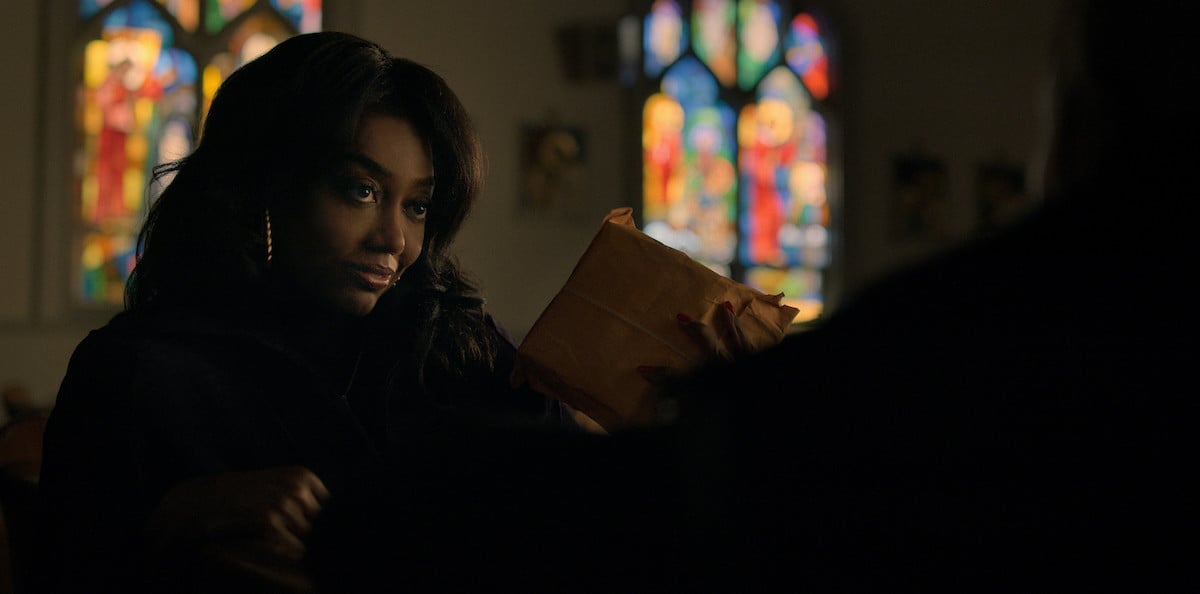 Raquel Thomas is the female lead in 'Power Book III: Raising Kanan'
Power is an entire universe at this point. Though there are five total series, none of them technically have a female lead. However, Courtney Kemp, the creator of the Power Universe explained that Raq was as close as they were able to come.
"The closest we have come to be honest has been Raq in Raising Kanan," she replied when asked about a series with a female lead during an Instagram Live. "That performance by Patina Miller is everything, that's the closest we've come to having a female lead. It's just the way that the shows broke out. Because Tasha (Naturi Naughton) went into witness protection, there really wasn't a story to tell there. Other than that, because I'm leaving and going off to Netflix, there probably won't be another spinoff that is about a woman, but I don't know. If I was staying and I was going to another one that wasn't Influence, I would probably do Effie."
Though Raq might be the only one, she's certainly holding her own on the series.
Patina Miller says she knows why fans are so intrigued by Raq
Though the series is about Kanan in his teen years, Miller says she understands why so many people are drawn to Raq. "All I wanted for the project was to present this character, give her the humanity she's such a flawed character, but find the humanity inside of her," she told Deadline via Express. "For me, reading the character and the script, it always felt super relatable, even though Raq was doing these kinds of things, in a dark world and also raising a son, but throughout all of it, she felt relatable and real, like someone we knew. It's an overwhelming reception to the character, and just how strong she is, has really resonated with women and men."
We aren't saying Raq is right, but we desperately want her to win.
Patina Miller was nervous to portray Raq in 'Raising Kanan'
From the beginning of the first season, Miller was getting praise from critics and fans for her portrayal of Raq. Vicious and calculated in her '90s gold and jet black wrap, Raq is one of the most enticing characters on TV.
Shockingly, the Tony Award winner didn't think she could play the character. "I read the script and as soon as I put it down, I was like, 'OK, I can't not do this.' Like, 'this character is me and I have to play this character,'" the 36-year-old told the New York Daily News. "And it just clicked, you know? Something about reading that script, where there's a lot of that stuff that you never get as a Black female actress."
Thankfully Miller stepped into the role. We're just waiting to see what she does next.
Since Raising Kanan has already been renewed for season two, we're going to be seeing a lot more of Miller's Raq in the future.