'Power Book III: Raising Kanan': Patina Miller Explains Why She Was so Excited to Play Raquel
Power Book III: Raising Kanan is set in the '90s. The Power Universe show follows teenage Kanan Stark (Mekai Curtis). In season 1 he slowly began to infiltrate himself into his mother Raquel "Raq" Thomas' (Patina Miller) drug organization. Raq's ruthlessness affects everyone from Kanan to her brothers, Lou Lou (Malcolm Mays) and Marvin (London Brown) who help her run her organization.
Vicious and brilliant, Miller explains why she was so excited to portray the queenpin.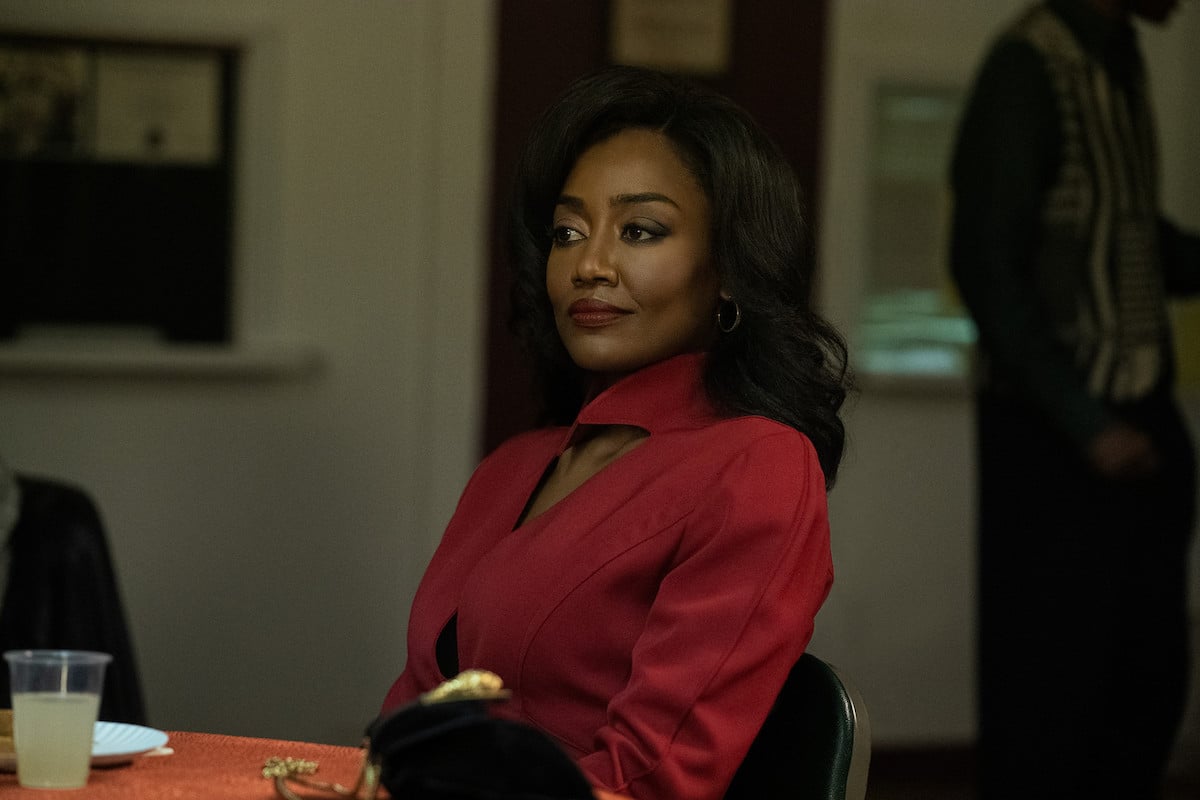 RELATED: 'Power Book III: Raising Kanan': Did Kanan Kill Ghost's Father?
Raquel Thomas is the main female lead in the 'Power' Universe
Though there will eventually be five Power series including the original series, none of them technically have a female lead. However, Courtney Kemp, the creator of the Power Universe explained that Raq was as close as they were able to come.
"I would love to do that," she said when asked about a series with a female lead during an Instagram Live. "The closest we have come to be honest has been Raq in Raising Kanan. That performance by Patina Miller is everything, that's the closest we've come to having a female lead. It's just the way that the shows broke out. Because Tasha (Naturi Naughton) went into witness protection, there really wasn't a story to tell there. Other than that, because I'm leaving and going off to Netflix, there probably won't be another spinoff that is about a woman, but I don't know. If I was staying and I was going to another one that wasn't Influence, I would probably do Effie."
Patrina Miller explained why she was so excited to portray Raq
Miller was deeply intrigued when she first read the role for Raq. In fact, the Broadway star says the character was unlike anything she'd seen in a script before.
"It kind of fell into my lap, the idea of the character," she told Deadline via Express. "I remember reading the script, and from the beginning to the end, I was just, enthralled by the whole thing, I'd never seen a character quite like Raquel Thomas. I've done a lot of auditioning as a Black woman in the business, we've seen strong black female characters, but what we haven't seen is like a whole Black woman."
Now that Raq has eliminated her competition, she is bound to be more ruthless in season 2.
Kanan might kill Raq in 'Power Book III: Raising Kanan'
As fans know, by the time Kanan is in his 20s he has his own drug organization that he runs with his best friend, Breeze. We also know that he eventually takes Ghost (Omari Hardwick) and Tommy (Joseph Sikora) under his wing. Ghost ends up killing Breeze and getting Kanan thrown in jail. But what happens to Raq before all this goes down?
Fans believe that Kanan discovers the fact that she had him attempt to kill his biological father Detective Malcolm Howard (Omar Epps) and he kills her in return.
In the Raising Kanan Season 1 finale, the mother/son relationship was in tack. However, in a voiceover, adult Kanan reveals that in the drug game, you can't trust anyone, not even your own mother. "When it all goes wrong, ain't nobody checking for you but you," he says. "You're on your own. See, in this s***, the only thing that you can trust is that you can't trust. Not nobody, not ever. Not even your own momma."
RELATED: 'Power Book III: Raising Kanan': Did Kanan Kill Ghost's Father?