'Power Book III: Raising Kanan': Patina Miller Wants Raq to Meet Tommy and Monet
Raquel "Raq" Thomas (Patina Miller) is one of the most ruthless characters on TV. In Power Book III: Raising Kanan, the drug queenpin rules over her family with an iron fist. However, she's not the only cold-blooded character in the Power Universe.
Now Miller says she would love for Raq to meet Tommy Egan (Joseph Sikora) and Monet Tejada (Mary J. Blige).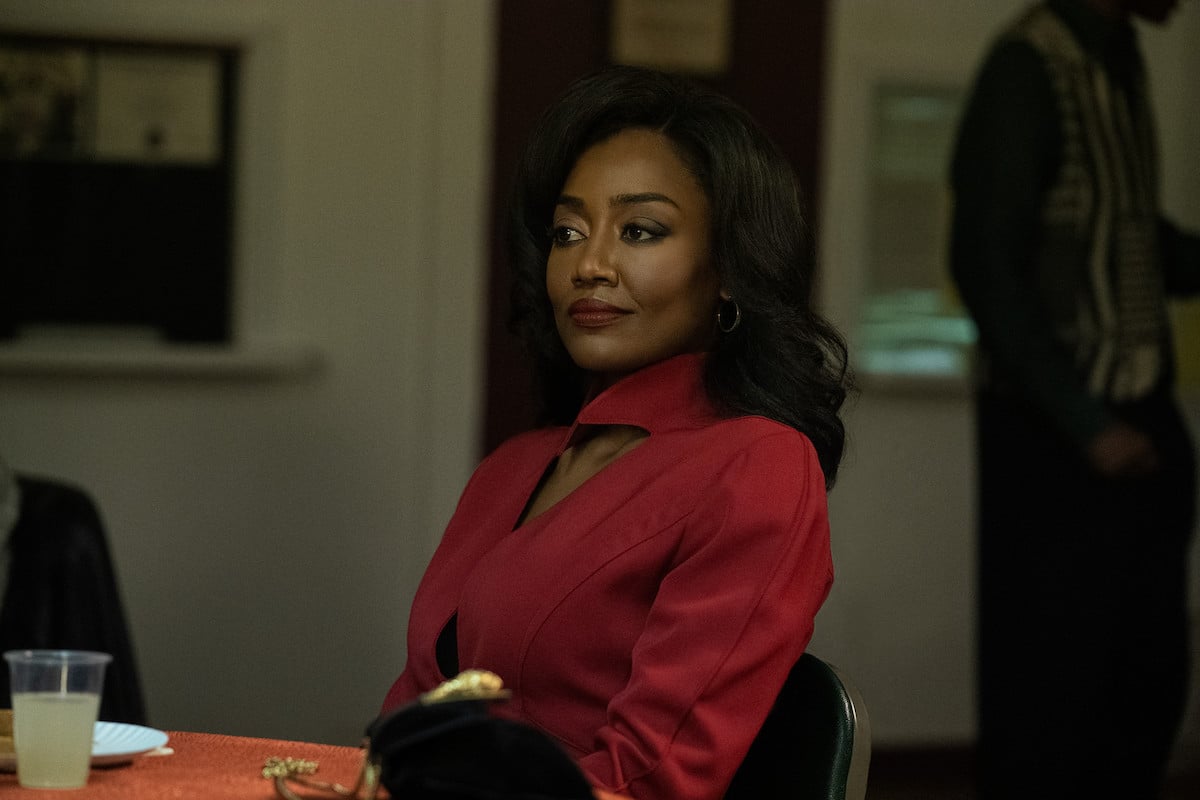 RELATED: 'Power Book III: Raising Kanan': The Character Symphony Bosket Could Be Connected to Ghost
Raq is getting more ruthless on 'Power Book III: Raising Kanan'
When we first met Raq in season 1 of Power Book III: Raising Kanan we knew that she wasn't one to be played with. However, over the course of the season, we watched her become increasingly vicious and more ruthless. Her ambitions have become so all-consuming that she's put her son's life on the line and it's caused friction with her brother Lou Lou (Malcolm Mays).
Now in season 2, she's only gotten more determined. Starz also shared a teaser trailer and a brief description of season 2. It reads in part, "As we enter season two, Raquel 'Raq' Thomas has gained control over the city's drug trade, but her son is slipping away. Kanan Stark returns to Queens uncertain of his future with the family business, and because of Detective Howard's lingering secret, he's even more uncertain of his past. Kanan searches for the truth while Raq boldly expands the business into hostile Mafia territory."
Patina Miller wants Raq to meet Tommy and Monet
Since Raising Kanan is set in the early '90s it serves as a prequel to Power, Power Book II: Ghost, and Power Book IV: Force. However, Miller says she would love for her character to meet, Monet Tejada (Mary J. Blige) and Tommy Egan (Joseph Sikora).
"I wish there was some sort of way, although Raq is in the prequel, that she could work with them," she said during a SAG-AFTRA panel discussion "Obviously, I would jump at the opportunity. I don't know what a Raq, Tommy, and Monet meeting would be like, but I bet it would be so interesting."
Interestingly enough, since Tommy and Ghost first cross paths with Kanan around 1996, it's possible that Tommy and Raq could have already met. But only time will tell if we see this come to life.
Is Raq alive in the present day?
The way that Raq is currently moving, many fans assume that she is going to meet her end sooner rather than later. However, they may be underestimating how smart she really is. She also has an asset in Symphony (Tobey Sandeman) who understands how the city works and was built to her advantage.
Fans also recall that in the original Power when Kanan (Curtis "50 Cent" Jackson) was released from prison, he said that he was going to visit his mother. He may have meant her grave, but he could have also meant visiting her in person.
Miller has her own thoughts about where Raq might be in the 21st century. "We don't know what happens to Raq," she shared during the SAG-AFTRA panel discussion. "But at the beginning of the story, she might just be old and fly! You know what I mean? You never know!"
Only time will tell.
RELATED: 'Power Book III: Raising Kanan': Patina Miller Is Open to a Raquel Thomas Spinoff