'Power Book III: Raising Kanan': Raq and Lou Lou Are Going to Have Major Issues in Season 2
Power Book III: Raising Kanan follows 16-year-old Kanan Stark (Mekai Curtis) as he's been indoctrinated into the drug game. In the first season, Kanan received a crash course in his family business under the direction of his drug queenpin mother, Raquel "Raq" Thomas (Patina Miller), and his uncles, Marvin (London Brown) and Lou Lou (Malcolm Mays).
Though the family's drug business is currently thriving, it looks like there will be some major issues between Lou Lou and Raq when season 2 debuts on Aug. 14.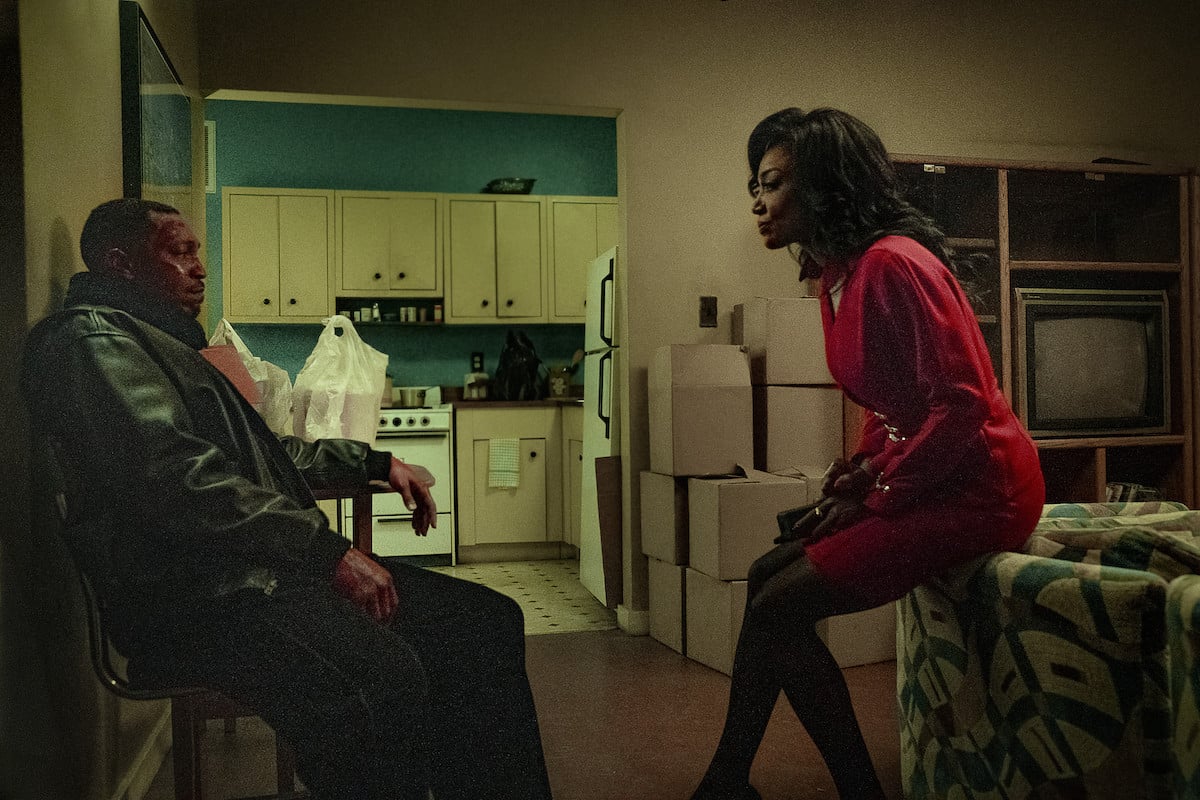 RELATED: 'Power Book III: Raising Kanan': Did Kanan Kill Ghost's Father?
Raq will be focused on uniting her family in 'Power Book III: Raising Kanan' Season 2
Now that Raq has seemingly eliminated her enemies and taken control of the drug pipeline in Queens, she seems intent on getting her brothers, Jukebox (Hailey Kilgrove) and Kanan under her thumb. "Family. Us. I know we got our differences," Raq says in the season 2 teaser trailer. "But at the end of the day, we blood. And that's way more important than any static that's between us."
However, now that Raq has revealed how vicious she can be, everyone seems apprehensive. "The family's in an entirely new space and different dynamic now, so it's them navigating that and figuring out where they can step, where they can't step," Curtis told Entertainment Weekly. "It's a lot of complicated things going on. It's wild."
Raq and Lou Lou will have major issues this season
From the beginning, Lou Lou has always been Raq's right hand. The queenpin has high hopes of turning over the business to her young brother one day. While Marvin has struggled with substance abuse and a wild temper, Lou has always been level-headed and calm. However, things have been tense between him and Raq since she tasked him with killing Kanan's friend D-Wiz (Nile Bullock).
That never sat right with Lou Lou and since then, he's been looking for a way out of the game through his music. However, Raq has told him under no certain terms that family and business will go over anything. She has also informed him that his ownership of the record label will also involve her.
Lou Lou has had some eye-opening moments concerning Raq over the first season. In the teaser trailer from season 2, it looks like the siblings will have some major issues ahead.
Kanan could find out the truth about Detective Howard
After Kanan shot Detective Howard (Omar Epps) at the end of the first season of Raising Kanan, both he and Raq assumed the man was dead. However, neither one of them know that he survived the shooting. Furthermore, Kanan has no clue that the detective is his biological father. The teen only knows that he was tasked to kill Howard because Raq told him that he was a threat to their family.
As we know, Howard had been desperate to get to know Kanan. He had no clue that Kanan was his son until recently. Moreover, since the detective is sick with leukemia, he is desperate for a bone marrow transplant.
We think that Kanan will eventually find out the truth about his parentage. However, in the original Power, fans will recall adult Kanan (Curtis "50 Cent" Jackson) saying that he never knew his father.
RELATED: 'Power Book III: Raising Kanan': 50 Cent Teases Ghost, Tommy and Breeze Appearances in Season 2