'Power Book III: Raising Kanan': Scrappy Could Introduce Kanan to Breeze
Power Book III: Raising Kanan Season 2 will finally debut on Aug. 14. At the end of season 1, Kanan (Mekai Curtis) found himself fully submerged in his queenpin mother, Raquel "Raq" Thomas' (Patina Miller) world. Everyone including his uncles, Marvin (London Brown) and Lou Lou (Malcolm Mays) as well as his cousin Jukebox (Hailey Kilgore) are now in deeper than ever.
With season 2 on the horizon, we know that Kanan soon encounters his mentor Breeze. Now fans are speculating that Scrappy (Ade Chike Torbert), one of Raq's most trusted soldiers could introduce the two.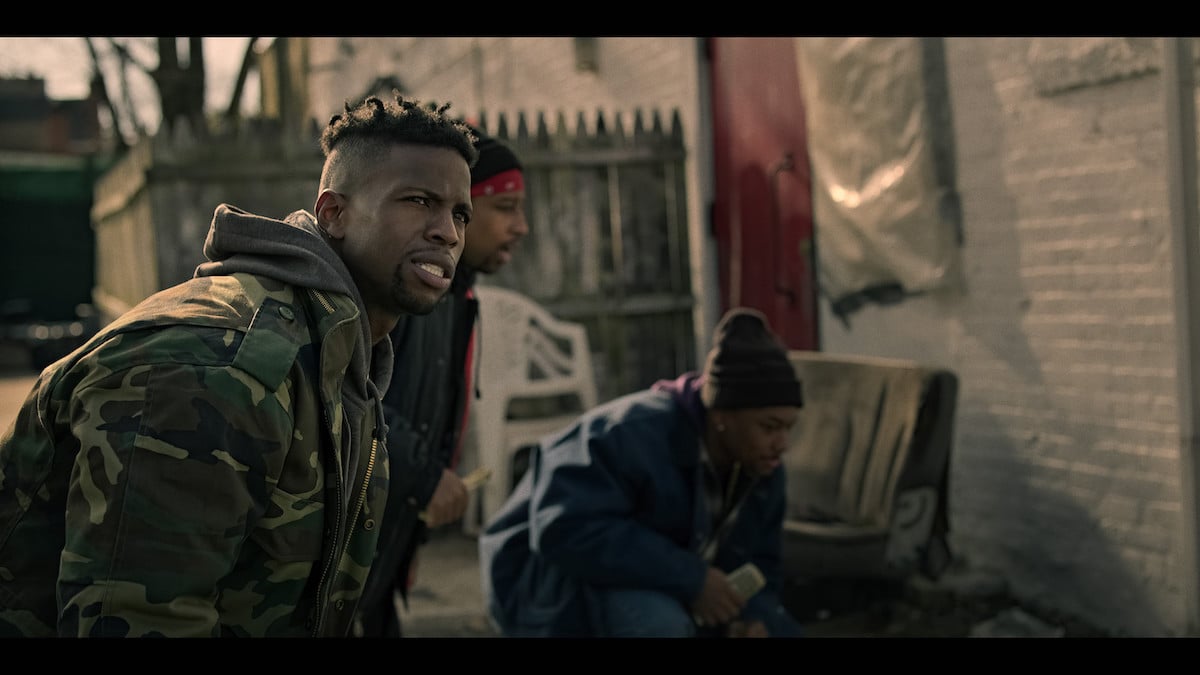 In 'Power Book III: Raising Kanan' Season 2, Kanan may stray away from his family
During the first season of Raising Kanan, the teen was eager to prove himself to his mother. However, his desperate desire to prove himself landed him into some hot water more than a few times. Now in season 2, it looks like Kanan is ready to take a major step back.
Starz revealed the Raising Kanan season 2 logline. It reads in part,
As we enter season two, Raquel 'Raq' Thomas has gained control over the city's drug trade, but her son is slipping away. Kanan Stark returns to Queens uncertain of his future with the family business, and because of Detective Howard's lingering secret, he's even more uncertain of his past.
RELATED: 'Power Book III: Raising Kanan': The Character Symphony Bosket Could Be Connected to Ghost
Scrappy could introduce Kanan to Breeze
It seems that Kanan will discover the truth about his mother and Detective Malcolm Howard (Omar Epps) sooner rather than later. As we know from Power, he eventually branches out on his own and teams up with a man named Breeze to start his own drug organization.
Together, Kanan and Breeze mentored James "Ghost" St. Patrick (Omari Hardwick) and Tommy Egan (Joseph Sikora). We later learn that though Breeze gave Ghost his nickname, Ghost killed Breeze when he wanted to advance in the business. "I was your age when I killed him. I killed Breeze because he got in the way of my future," he told his son Tariq (Micharl Rainey Jr.) in an episode from Power Season 6.
Fans now believe that Scrappy, one of Raq's most loyal soldiers will be the one to introduce Breeze and Kanan. After the shocking events of last season, the men now have a newfound respect for one another.
Will Breeze be introduced in 'Power Book III: Raising Kanan' Season 2?
We're not sure if Scrappy will be involved with introducing Kanan to Breeze, but it is likely that we will meet the infamous character this season. After all, he is an intricate part of Kanan's story as he is in Ghost and Tommy's story. According to Power Universe executive producer Curtis "50 Cent" Jackson, we may meet Breeze sooner than you think.
"Not before the end of this season, but there's a possibility to bring in young Ghost, young Tommy, and Breeze," 50 Cent told Express when Raising Kanan was airing season 1. "We're already on a journey, it explains the monster you saw in me playing Kanan," he continued. "The trauma, everything he's gone through."
We know how Kanan's story ends, we just can't wait to see how it all shapes out.
RELATED: 'Power Book III: Raising Kanan': Is Breeze D-Wiz's Older Brother?