'Power Book III: Raising Kanan': Season 1 of the Show Centers Around 1 Major Theme
In 'Power Book III: Raising Kanan' fans have watched the transformation of 15-year-old Kanan as he slowly veers off track. In fact the first season of the hit Starz drama series centers around one theme.
Set in the '90s, Power Book III: Raising Kanan is the origin story of gangster Kanan Stark, the man that would become James "Ghost" St. Patrick (Omari Hardwick) and Tommy Egan's (Joseph Sikora) mentor in Power. In this series, we meet 15-year-old Kanan Stark (Mekai Curtis), who is raised by his queenpin mother, Raquel "Raq" Thomas (Patina Miller).
As we watch Kanan lose what's left of his childhood innocence and naivety in the first season of this series, it's clear that the writers are focused on one central theme.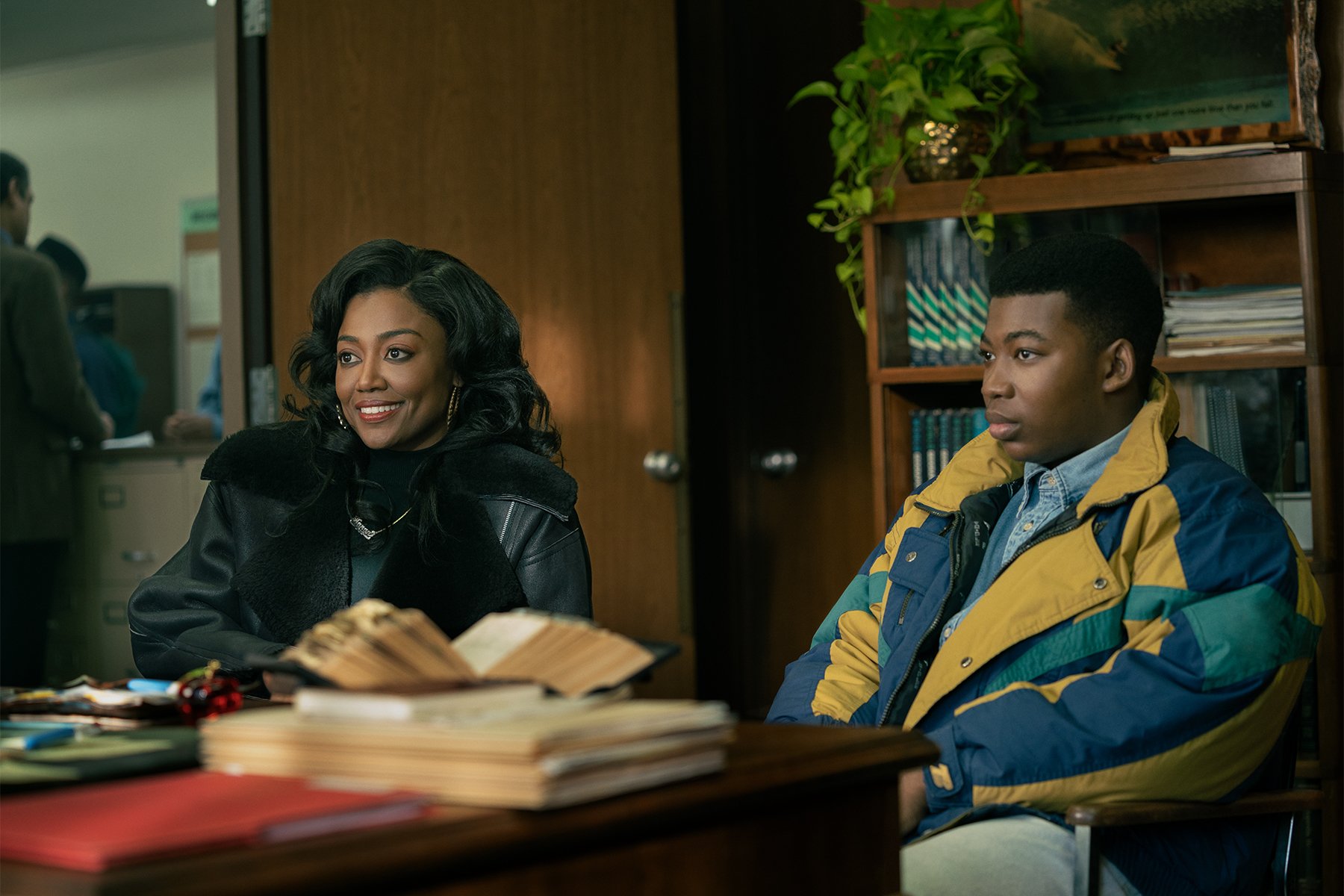 'Power Book III: Raising Kanan' was really challenging to film
While showrunner Sasha Penn had the blueprint that Courtney A. Kemp left from Power and a lot of Kanan's experienced are based on 50 Cent's real life, there were many aspects of Raising Kanan that were extremely challenging to film. For one, Queens looking nothing like it once did in the '90s.
"Well, just the environment the neighborhood was, was a lot harder back then in the '90s," 50 Cent told Digital Spy. "You look at the beautiful buildings in New York City, they just didn't have windows. There just was abandoned buildings at that part. It was like a lot more, see no evil, hear no evil."
Getting the wardrobe just right so that the series looked as authentic as possible also proved to be quite the feat for the costuming department. "This is really the challenge of the series," Penn told Complex. "That wardrobe of that era is not that easy to find. Keep in mind, we have to have doubles and triples of it, because if it gets dirty or if we have to shoot someone… one of the real challenges is getting wardrobe that was authentic to that particular moment. We try to get the real stuff."
'Power Book III: Raising Kanan': Season 1 centers on one major theme
Still, once the series looked like they wanted it to look, Penn, Kemp, 50 Cent, and the writers focused on the beginning of Kanan's journey as he slowly begins his transformation into the cold-hearted gangster that we saw in Power. In fact, the first season of Raising Kanan centers on one major theme, "You reap what you sow."
"I know where the character ends up," Curtis told the Albuquerque Journal. "Kanan is at a point in his life as a teenager where the decisions he makes will put him on a certain path. It's been interesting to visit his journey." Thus far, we've seen Kanan thrust himself into the game in a misguided attempt to defend his mother's territory. So far, it's cost him one of his closest friends and his innocence.
Though he seems mostly naive about it now, we're convinced it won't be long before Kanan transforms into the unfeeling man we saw 50 Cent portray in the original Power.
When will 'Power Book III: Raising Kanan': Season 2 premiere?
Ahead of the series premiere of Power Book III: Raising Kanan, Starz network renewed the series for a second season and the cast and crew are already on set filming. 50 Cent shared a photo of Miller, Curtis, and Toby Sandeman who portrays Raq's lover Symphony Bosket on Instagram. He captioned the photo, "Raising Kanan back to work already season 2 😆@themekaicurtis said they on fire🔥 @michaelraineyjr over there tripping."
With Power Book II: Ghost Season 2 debuting in November 2021 and Power Book IV: Force debuting in early 2022, we're going to guess that Power Book III: Raising Kanan Season 2 will drop in mid-2022.