'Power Book III: Raising Kanan': Season 2 Is Super Unexpected
Power Book III: Raising Kanan is set to return to our screens this summer with season 2. The '90s set drama series acts as a prequel to Power. The acclaimed Starz drama showcases the teen years of Kanan Stark (Mekai Curtis). Once an innocent teen, Kanan has now found himself fully submerged in his queenpin mother, Raquel "Raq" Thomas' (Patina Miller) drug business.
However, he's underestimated what it means to be in his mother and uncles Marvin (London Brown) and Lou Lou's (Malcolm Mays) world. Now that season 2 is approaching Miller has warned fans that it will be very unexpected.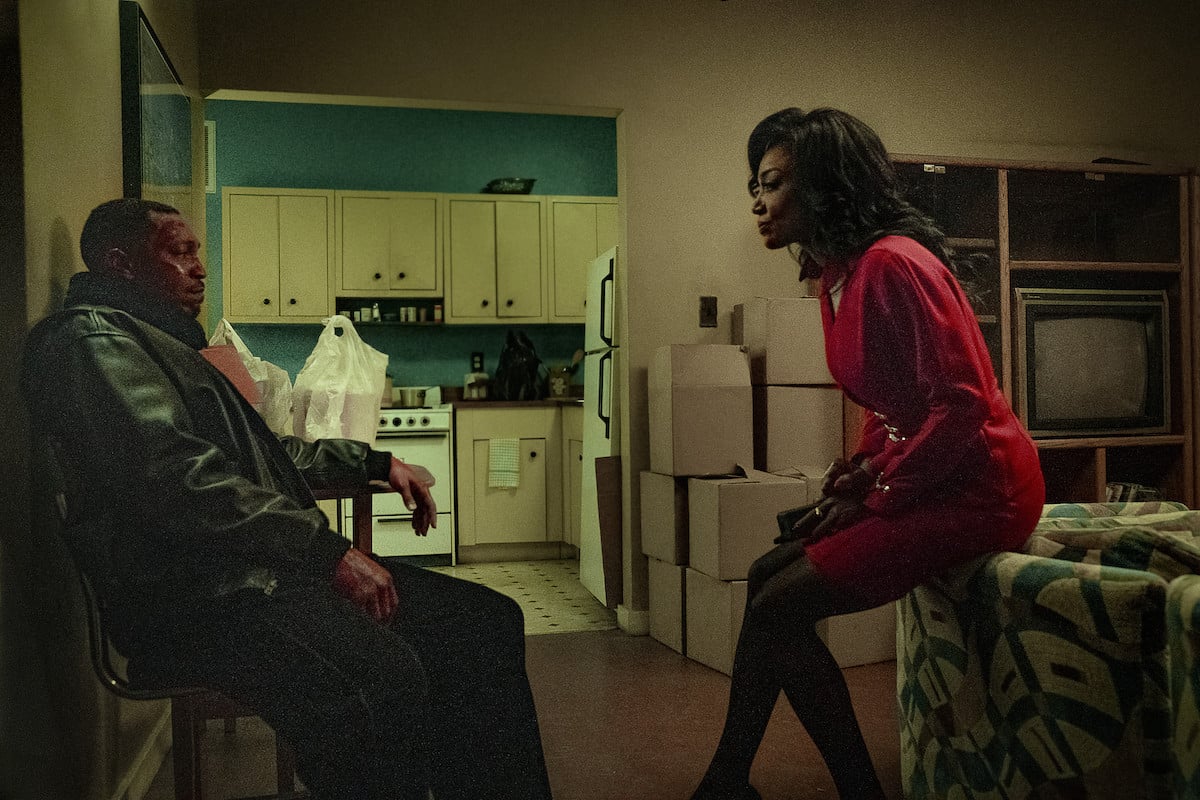 'Power Book III: Raising Kanan' Season 2 will debut on August 14
Set in 1993, one year after the end of the first season of Raising Kanan, the acclaimed drama series is set to return for a second season on Aug. 14. This season, Kanan and Raq will be feeling the aftermath of their choices. Raq is holding firm to her position as the biggest drug dealer in Queens. Meanwhile, Kanan will be facing the repercussions of shooting Detective Malcolm Howard (Omar Epps). It's likely that he will also learn the truth about Howard's connection to him.
Starz released an official logline for season 2 and it looks like we're in for quite the whirlwind. It reads,
As we enter season two, Raquel 'Raq' Thomas has gained control over the city's drug trade, but her son is slipping away. Kanan Stark returns to Queens uncertain of his future with the family business, and because of Detective Howard's lingering secret, he's even more uncertain of his past. Kanan searches for the truth while Raq boldly expands the business into hostile Mafia territory. Lou-Lou has other plans that revolve around his emerging record label, but Raq isn't about to let his side hustle get in the way of her expansion. Although Marvin remains Raq's loyal soldier, he struggles to earn Jukebox's forgiveness and become the father she deserves. The ties that bind this family are becoming undone, but Raq will stop at nothing to hold them together.
RELATED: 'Power Book III: Raising Kanan': Did Kanan Kill Ghost's Father?
Season 2 is super unexpected
As we gear up to return to Kanan's world, Starz has already released a teaser trailer for season 2. However, Miller is warning fans to prepare for the unexpected.
"It is super unexpected," the Tony Award winner told Vanity Fair. "And I will mention Sascha Penn one more time because it doesn't happen without him. His level of detail and how to structure scenes and really just all of these different things that happen with these characters and how seamless it is and how everything has a reason. Every character is special within this world. I mean, it is really great TV. And you're not ready for this second season because that was just the beginning. We were getting to know these characters and now relationships have been broken. Can we go back from that? You know, family is family. Will they come back together? Will they not? And we grapple a lot with that in the second season. All of the actions had consequences. Do you go back and what do you do? Will Raq stay on the throne or will she not stay on the throne? So, it's pretty interesting. I'm excited for people to see."
Breeze could be introduced in 'Raising Kanan' Season 2
In addition to the shock and awe that Curtis is hinting at for season 2, it's also likely that we will finally be introduced to Kanan's mentor, Breeze. He and Breeze would eventually mentor Ghost (Omari Hardwick) and Tommy (Joseph Sikora).
The four men were once really close. Breeze gave Ghost his nickname. However, Ghost killed Breeze when he wanted to advance in the business. "I was your age when I killed him. I killed Breeze because he got in the way of my future," he told his son Tariq (Micharl Rainey Jr.) in an episode from Power Season 6.
Many fans think the infamous Breeze is the older brother of Kanan's late friend D-Wiz. Curtis "50 Cent" Jackson says there is a possibility Breeze could pop up. "There's a possibility to bring in young Ghost, young Tommy, and Breeze," 50 Cent told Express when Raising Kanan was airing season 1. "We're already on a journey, it explains the monster you saw in me playing Kanan," he continued. "The trauma, everything he's gone through."
RELATED: 'Power Book III: Raising Kanan': The Character Symphony Bosket Could Be Connected to Ghost