'Power Book III: Raising Kanan': Season 2 Suggests Kanan Hasn't Been Living In Queens
Power Book II: Raising Kanan Season 1 chronicled teenage Kanan Stark's (Mekai Curtis) introduction into the drug game. Determined to follow in his queenpin mother, Raquel "Raq" Thomas' (Patina Miller) footsteps, Kanan did and saw way more than he bargained for. Though Raq mostly depended on her brothers, Marvin (London Brown) and Lou Lou (Malcolm Mays) she began to lean on Kanan more and more.
In the season 1 finale, Raq tasked her only son with doing the unthinkable. Now, fans believe that Kanan has been living outside of Queens for at least a year.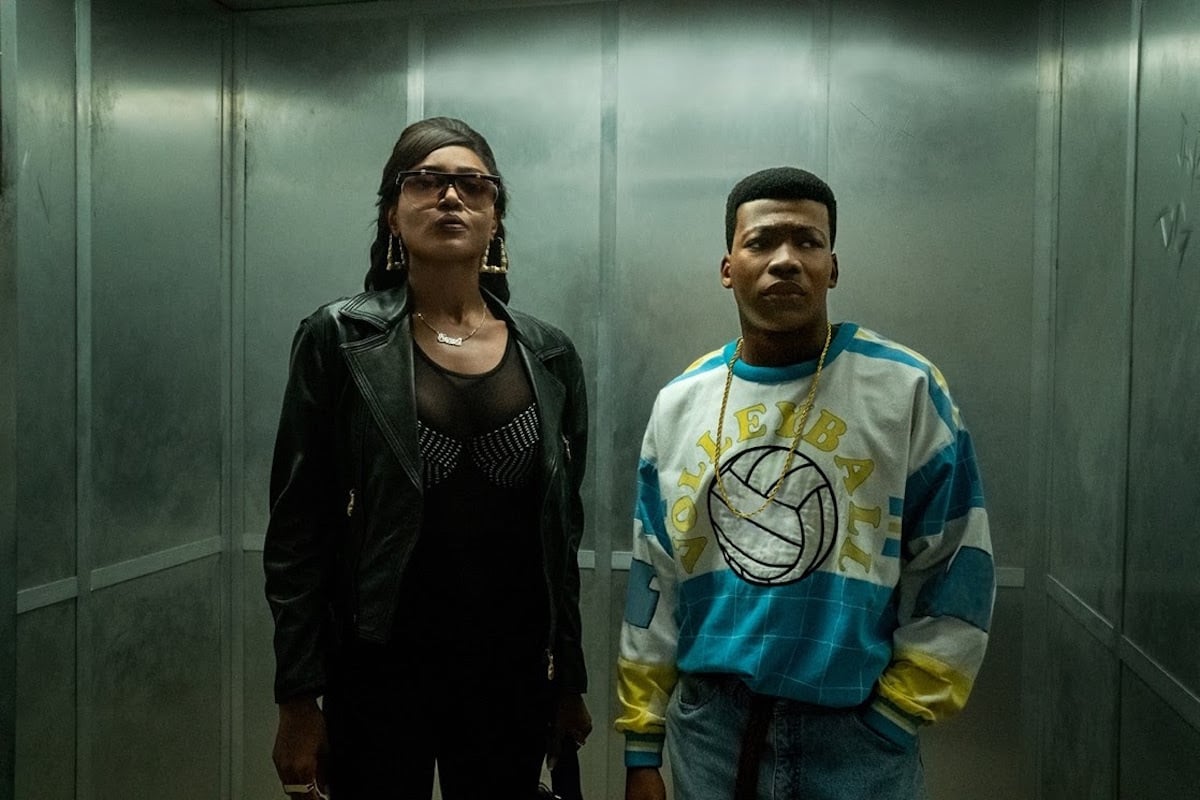 RELATED: 'Power Book III: Raising Kanan': 50 Cent Teases Ghost, Tommy and Breeze Appearances in Season 2
'Raising Kanan' Season 2 will debut August 14
Following an explosive first season of the series, where Kanan found himself fully indoctrinated in the drug game, the second season appears to put a major focus on family.
Starz released the official description for the second season. It reads,
As we enter season two, Raquel 'Raq' Thomas has gained control over the city's drug trade, but her son is slipping away. Kanan Stark returns to Queens uncertain of his future with the family business, and because of Detective Howard's lingering secret, he's even more uncertain of his past. Kanan searches for the truth while Raq boldly expands the business into hostile Mafia territory. Lou-Lou has other plans that revolve around his emerging record label, but Raq isn't about to let his side hustle get in the way of her expansion. Although Marvin remains Raq's loyal soldier, he struggles to earn Jukebox's forgiveness and become the father she deserves. The ties that bind this family are becoming undone, but Raq will stop at nothing to hold them together.
Kanan may have been living outside of Queens for at least a year
In the season 1, finale of Raising Kanan, Kanan left New York with Symphony (Toby Sandeman) after shooting Detective Howard (Omar Epps). Now it appears that he has been absent from Queens and his family for at least a year. Starz released a short but revealing teaser trailer for season 2. The background song in the trailer is "C.R.E.A.M." by the Wu-Tang Clan. Fans of the iconic hip-hop group will recall that the song is from their debut album, Enter the Wu-Tang (36 Chambers) which was released in 1993. Since the first season of Raising Kanan was centered in 1991, a potential time jump could be on the horizon.
If this is true, this means that Kanan was not living with his mother and was absent from the drug game for this time. It makes sense then that he would tell Raq that he wasn't sure he was cut out for the lifestyle.
'Power Book III: Raising Kanan' Season 2 will introduce some brand new characters
In addition to a potential time jump, the cast will also expand in a major way for the second season. Most interesting, we are finally going to meet Jukebox's mother Kenya (portrayed by LeToya Luckett). According to the Starz press release, "She left their family when Jukebox was very young, tried to make it in LA as a singer, but three years ago, she moved back to New York. Upon her return, she settles in Harlem where church is a big part of her life."
In addition to Luckett coming aboard, Queen Sugar actor Omar Dorsey will play Cartier "Duns" Fareed, a charismatic businessman who wants to expand his business into DC and Baltimore Krystal Joy Brown will play Renée Timmons, Marvin's anger management therapist. Finally, Paulina Singer will play Zisa, a stunning singer on Lou Lou and Crown's (Quincy Brown) record label.
Moreover, Deadline has announced that Sopranos alum Michael Rispoli has been cast as Sal Boselli, the powerful, charismatic, Italian mob boss of Newark, New Jersey. Also Actor Paloma Guzman has also been cast in season 2 as Detective Regina Foyle, a veteran NYPD detective with a sensitive yet rugged side. She's a contradiction in all the best ways.
RELATED: 'Power Book III: Raising Kanan': Did Kanan Kill Ghost's Father?