'Power Book III: Raising Kanan': The Show Uses 1 Classic Movie as Its Blueprint
Power Book III: Raising Kanan has just been released, and it's already opening the Power Universe up in a major way. A prequel to the events in the original Power and in the first spinoff, Power Book II: Ghost, Power Book III: Raising Kanan centers on one of the most menacing characters in the franchise. Fans will recognize Kanan Stark (portrayed by Curtis "50 Cent" Jackson in Power) as Ghost (Omari Hardwick) and Tommy's (Joseph Sikora) mentor, whom they betrayed to take over his drug empire.
In Power, we watched Kanan's release from jail and his return to take revenge. Now, Power Book III: Raising Kanan reveals Kanan's origin story. Set in 1991, the series introduces fans to 15-year-old Kanan (Mekai Curtis) in his formative years, and we see the journey he takes to become the man we knew.
In fact, the Starz series uses one classic film as its blueprint.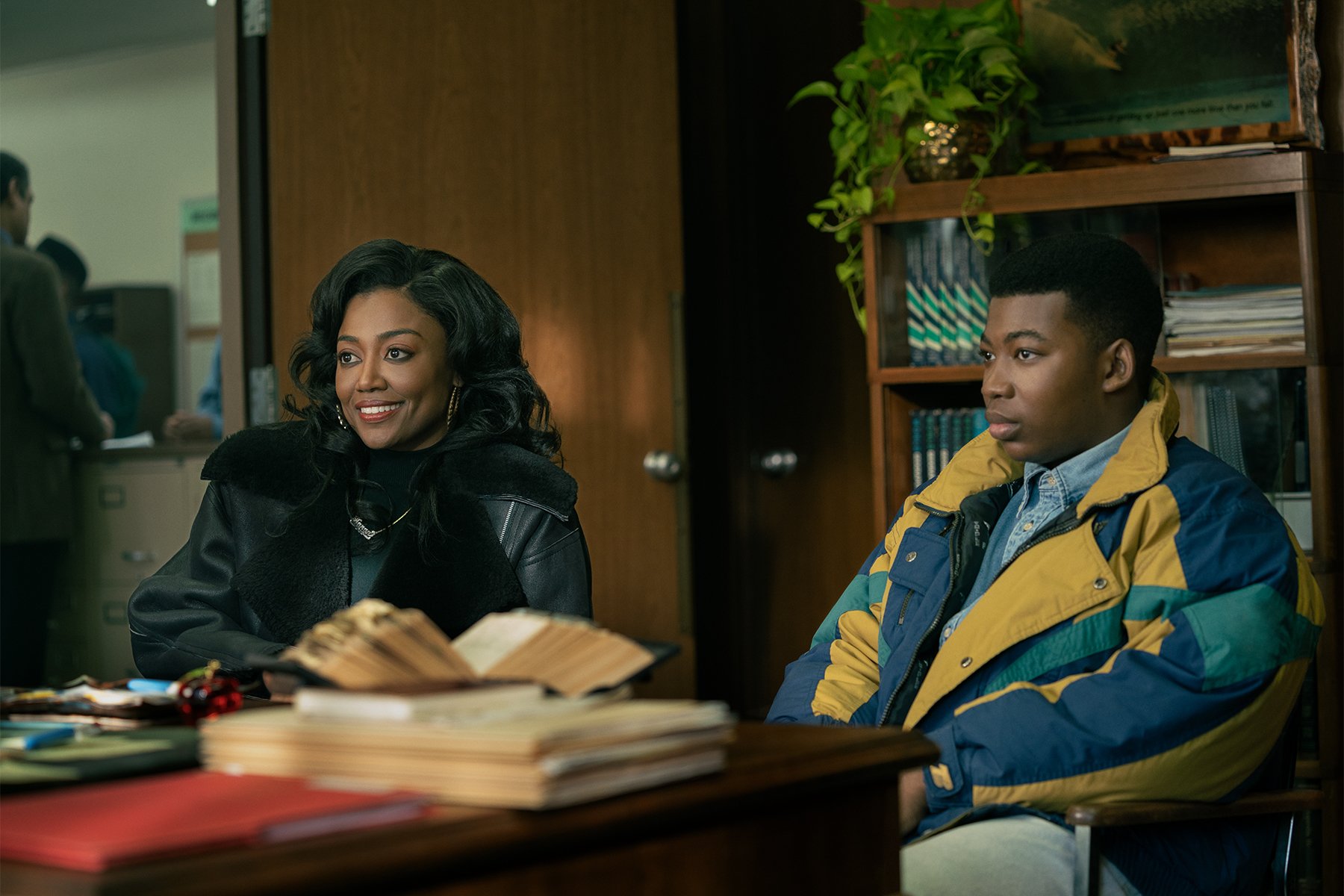 RELATED: 'Power Book III: Raising Kanan': Everything You Need to Know Before Watching the New Series
'Power Book III: Raising Kanan' is based on 50 Cent's real life
Like Kanan, 50 Cent was born and raised in Jamaica Queens, New York, and raised by a mother who was a drug queenpin. Many of the things that fans see in the series are based on the rapper's real-life experiences.
"These are real things, like, I really experienced being roughed up in the park before my mom sent me back to the park, and I was just more afraid of her than the kids in the park, so I ended up going back to fight them instead of dealing with my mom," 50 Cent told Sky News. "And you deal with that and it kind of changes your perspective, like, I'm not going to go back whining to my mother for her to send me back, I'll just handle it before she finds out that I'm scared or afraid of the other person, so it kind of changed a part of my character in the very early stages."
RELATED: 'Power Book III: Raising Kanan': Will the Show Crossover With 'Power Book II: Ghost'?
'Power Book III: Raising Kanan' uses 'Goodfellas' as a blueprint for the storyline
Power creator Courtney A. Kemp and 50 Cent knew that they wanted an origin story for Kanan, so they went to Power writer and Raising Kanan creator Sascha Penn to bounce around some ideas. "Courtney, who is a good friend, and 50, who's also a good friend, came to me and said, 'Look, we have this idea,'" Penn told Complex. "And really, all they had was, "We want to do the origin story of Kanan"—they were using GoodFellas as the template, or as they called it, "HoodFellas"—and they said, "What do you think?" I thought about it and came back with what I thought was an interesting, compelling… It's a daunting job to do an origin story for a character that's as compelling and as fully realized as Kanan."
50 Cent also acts as a narrator in the series since he portrayed adult Kanan in Power. The rapper/executive producer says that idea pulls directly from the classic crime drama. "Think Goodfellas," he told Angie Martinez. "My voiceover is present. But you see, like Ray Liotta's voiceover is there when you see the young version of Sonny."
RELATED: 'Power Book III: Raising Kanan': Mekai Curtis Says He's Nervous for the Show's Premiere
When will 'Power Book III: Raising Kanan' Episode 2 premiere on Starz?
With an explosive first episode, there is already so much more to come with the first season of Power Book III: Raising Kanan. Fans can't stop talking about it, and Starz knows that they have a gem on their hands since they've already renewed the series for a second season. The second episode of the series is just around the corner. Episode 2 of Power Book III: Raising Kanan will air Sunday, July 25 at 8:00 p.m. ET on Starz.
If you can't wait until Sunday evening and you have access to the Starz app or any other streaming service that houses Starz, the episode will be available at 12:01 AM on July 25.