'Power Book III: Raising Kanan' Star Addresses That Explosive Cliffhanger
Power Book III: Raising Kanan doesn't just follow Kanan Stark before becoming the man he was in the original Power show. As the title suggests, it also focuses on those looking after him.
That includes Kanan's uncles Lou-Lou (Malcolm Mays) and Marvin (London Brown). Though they work together, each of them has their own way of doing things, causing them to butt heads often. The two even fought in the street some episodes back. But at the end of the day, they're always down for each other, as evidenced by the events in Raising Kanan Season 1 Episode 8.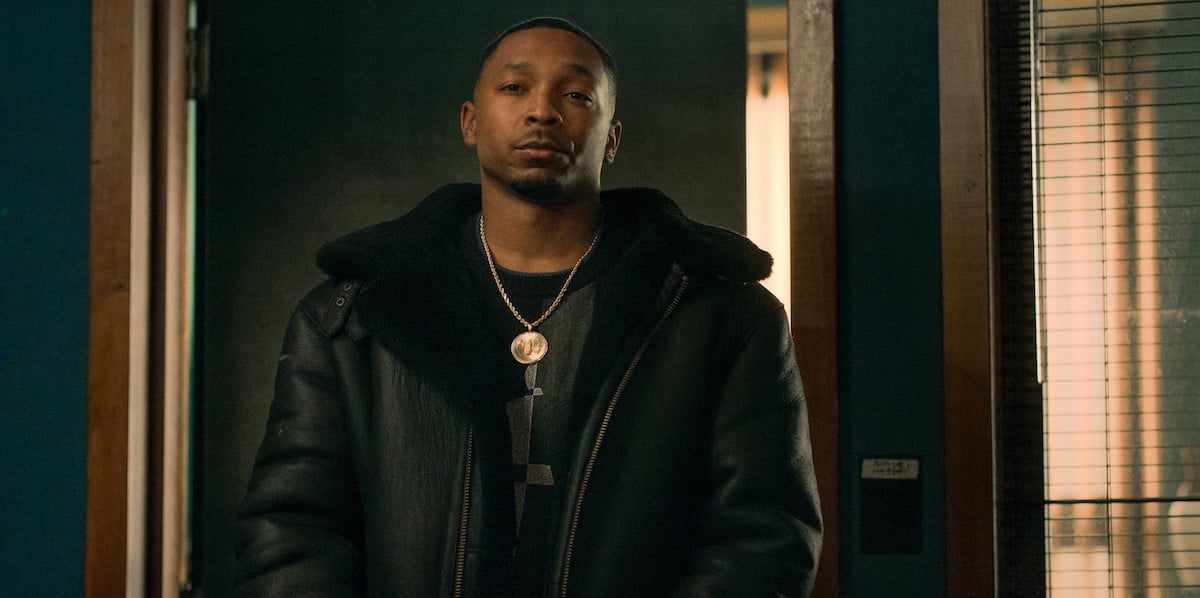 Lou-Lou had an attempt on his life in the last episode of 'Power Book III: Raising Kanan'
After Lou-Lou refused to flip on Raq (Patina Miller), Unique (Joey Bada$$) set his boys on him. They threw multiple Molotov cocktails into his house and shot the place up. Marvin was on his way to see him and arrived in the middle of the attack. He attempted to fend them off by firing back, but the crew ultimately got away.
Stumbling into the house, Marvin found Lou-Lou on the ground knocked out. He was able to get him outside, but Lou-Lou's fate was not revealed.
RELATED: 'Power Book III: Raising Kanan' Actor Confirms What We All Figured
Did Lou-Lou die in 'Power Book III: Raising Kanan?'
Catching up with TVLine, Mays and Brown opened up about the relationship between their characters and where the show left them. They wouldn't say whether Lou-Lou died in the attack — you'll have to keep watching for that. But there's no doubt Marvin and Raq will want to strike back.
Brown spoke about his experience filming that scene, saying it was both physically and emotionally difficult. Not only did Marvin have to carry Lou-Lou to safety, but he was also grappling with the toll of being ousted from Raq's circle.
"I didn't try to totally escape [that] the minute they called cut," Brown told TVLine of the fire scene. "If I need to be where I need to be, I'll just kind of sit and stay there emotionally and mentally, but not necessarily in character. I played a lot of Nas' 'Illmatic' to stay in that space and get ready."
Brown also spoke on where Marvin is mentally. He may have made some poor decisions in the past, but it seems like his heart is usually in the right place.
"With all of his notorious acts, Marvin is still grounded," he said. "He has issues that he hasn't flushed out yet, and unfortunately, that clouds his decision making."
RELATED: 'Power Book III: Raising Kanan': 50 Cent Says Things in New York City Were Very Different in the '90s
The next episode of 'Power Book III: Raising Kanan' will bring Marvin and Raq back together
In the trailer for the next episode, Marvin reconnects with Raq. He asks her what their next step will be, presumably referring to a possible retaliation against Unique. She doesn't answer, but she gives a chilling look his way. Find out what happens when the show returns on Sept. 19.