'Power Book III: Raising Kanan' Star Explains How Jukebox Came Out the Way She Did in 'Power'
Jukebox is someone with a lot of potential. She has big dreams of becoming a singer and the talent and passion to make it happen. But she lives in a world that stifles her personal growth — and ultimately crushes her. London Brown, who plays her father in Power Book III: Raising Kanan, spoke more about Jukebox's transformation into the person she was in Power, explaining she's being shaped by many recent events in her life.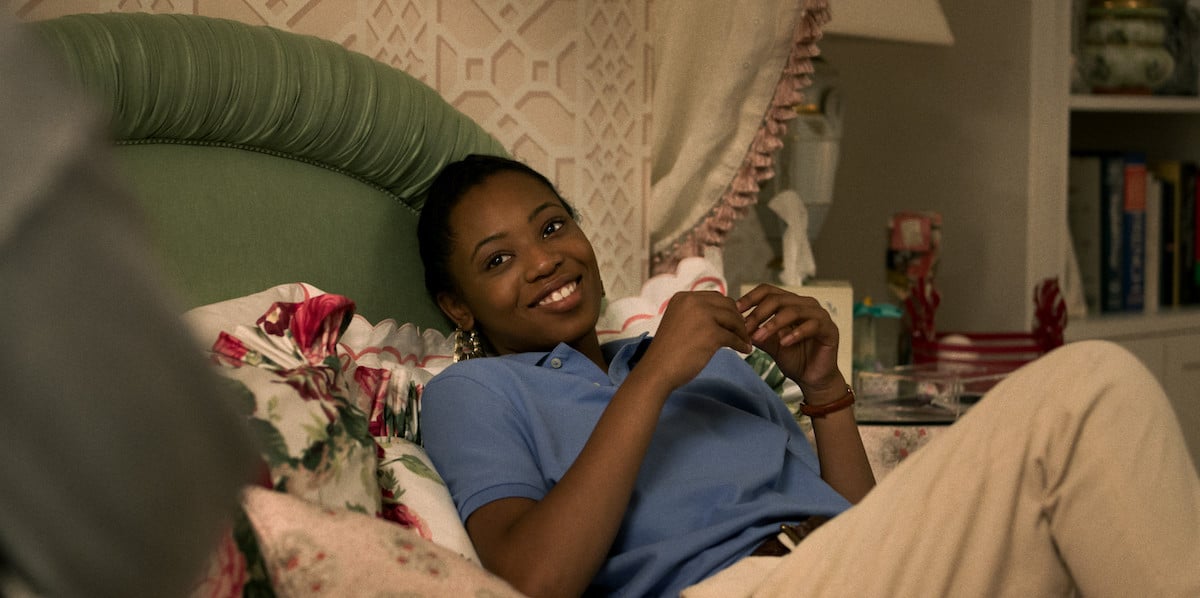 What happened to Jukebox on 'Power Book III: Raising Kanan' so far
Jukebox is the best friend and cousin of Kanan Stark. She wants to do the right things, but like Kanan, she was in the game before she even knew it.
Life becomes more complicated when she loses her girlfriend Nicole to a drug overdose. Nicole had stolen the drugs out of Jukebox's backpack and overdosed on the night they were supposed to attend a school dance together.
Jukebox was obviously devastated, but she didn't get to grieve properly because Nicole's parents, who had been against their relationship, kicked her out of Nicole's funeral as soon as she showed up.
Jukebox's father, Marvin, was kept in the dark about it all until the Sept. 19 episode, when he came across romantic images of Jukebox and Nicole while looking for some music in her room.
Enraged, he wrecked the place and confronted Jukebox when she got home. A rude comment about Nicole's death prompted Jukebox to spit in his face, causing a full-on fight between them. Marvin nearly choked Jukebox to death before snapping back and dropping her, but the damage was already done. You could tell this was a moment that would forever change her and her relationship with Marvin.
RELATED: 'Power Book III: Raising Kanan': Why Is Jukebox and Marvin's Relationship so Broken?
London Brown says all of those things are shaping Jukebox
"Now people can better appreciate why Jukebox became so tough as an adult because of the things she had to deal with growing up," Brown told TVLine, when touching on all of the things Jukebox has been through on the show. "Her girlfriend died, and she had a strained relationship with her father. All of these layers help us understand why these characters turned out the way they did."
We imagine it'll only get worse as the show progresses. By the time we meet Jukebox in Power, she's become a dirty cop who uses her position to further her criminal activity. But her bad girl ways caught up to her. Jukebox's death came in the fourth season of the show, when Kanan shot her for attempting to kill Tariq St. Patrick.
RELATED: 'Power Book III: Raising Kanan': Why Did Jukebox Become a Cop?
Watch more 'Power Book III: Raising Kanan'
The show will return on Sunday, Sept 26 with its first season finale, which will likely explore the aftermath of Jukebox and Marvin's fight, among other things. Watch it at 8 p.m. ET on Starz.