'Power Book III: Raising Kanan' Star Previews Kanan's Next Move After Lou-Lou Attack
Mekai Curtis has teased details about the next episode of Power Book III: Raising Kanan, on which he plays the titular character.
The series premiered in July and focuses on a young Kanan Stark as he turns into the gangster first introduced in the 2014 Power series. Smart and ambitious, Kanan is all about his family. The show depicts how his relationships have been affected by his temper and unpredictability. But it sounds like they'll need his help after the events in the Sept. 12 episode.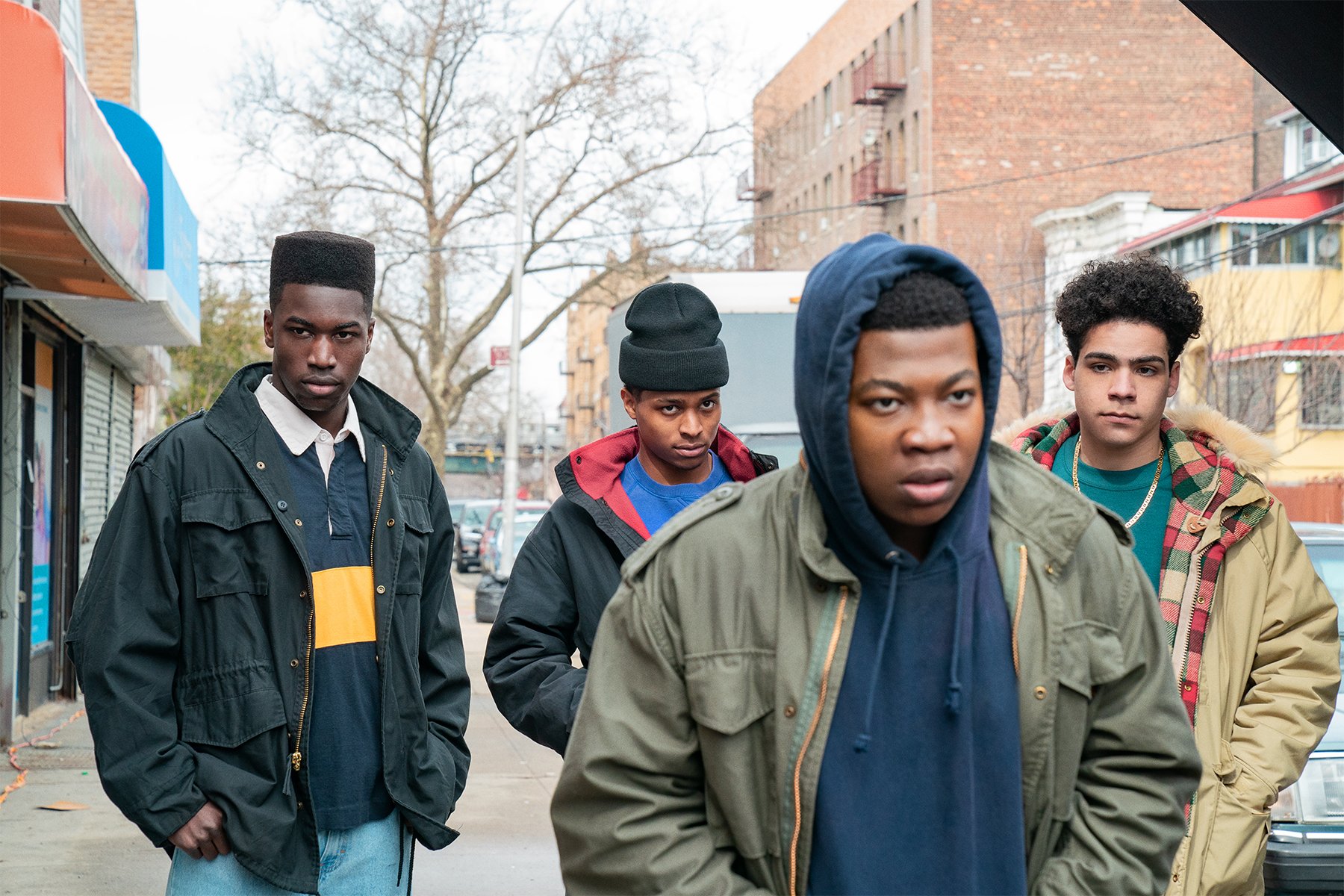 Mekai Curtis on the next episode of 'Power Book III: Raising Kanan'
Curtis spoke to TVLine about the show in an interview published on Saturday, Sept. 18. He was careful not to give away too much information, but he said the next episode would offer more insight into Kanan and the things that influenced him.
"A big part of the show takes a look at Kanan's environment and influences and the choices he has to make," he told the website. "His mother and his uncles are inside this crazy world and he is surrounded by danger, which makes him want to protect his mother even more. Kanan wants to protect his mother, and his mother wants to protect him, and it all comes at a cost."
His mother, Raquel Thomas (Patina Miller), has tried to keep Kanan out of the game, but now that Lou-Lou (Malcolm Mays) is down, he's going to step up for her and their family, Curtis shared.
"He watches how his mother and uncles do things and decides there is only one way to protect them and provide for them," he explained to TVLine. "At first, Raq pushed against Kanan's destiny and now she embraces it. Kanan is young and naive and bullied his way into the family business. Everything he does is off impulse and emotion and this time, you're going to see him make a choice based on survival."
RELATED: 'Power Book III: Raising Kanan': First Look of Lou-Lou After Fire Emerges
Jukebox will also deal with some family challenges
Hailey Kilgore, who plays Jukebox, also spoke about what to expect from her character, who just discovered what happened to Nicole in Raising Kanan. Jukebox told Kanan in the last episode that she doesn't blame him for her death but herself. She hasn't yet spoken to her dad Marvin (London Brown), but Kilgore teased that there's an upcoming conflict with him that'll deepen the tension between them and bring her closer to Raq.
"It's so exciting to be a part of this origin story," Kilgore added. "We are starting at ground zero. It's like taking a picture, stripping away the colors and then painting it in our own way."
Don't miss the next episode of 'Power Book III: Raising Kanan'
Raising Kanan airs at 8 p.m. ET on Sundays on Starz. Watch it live on Starz or on the app.
RELATED: 'Power Book III: Raising Kanan': How to Watch the Show for Free