'Power Book III: Raising Kanan': Symphony Could Help Raq Expand Her Business
Symphony could be the key to Raq's business expansion on'Power Book III: Raising Kanan.'
Power Book III: Raising Kanan is set in the early '90s. The series chronicles the teen years of Kanan Stark (Mekai Curtis). Kanan is raised by his drug queenpin mother, Raquel "Raq" Thomas (Patina Miller). In the first season of the series, we watched him learn about the drug business from Raq and his uncles, Marvin (London Brown) and Lou Lou (Malcolm Mays).
In Season 1, Raq also grew close to a man named Symphony Bosket (Toby Sandeman). Symphony could be the key to Raq expanding her business in season 2.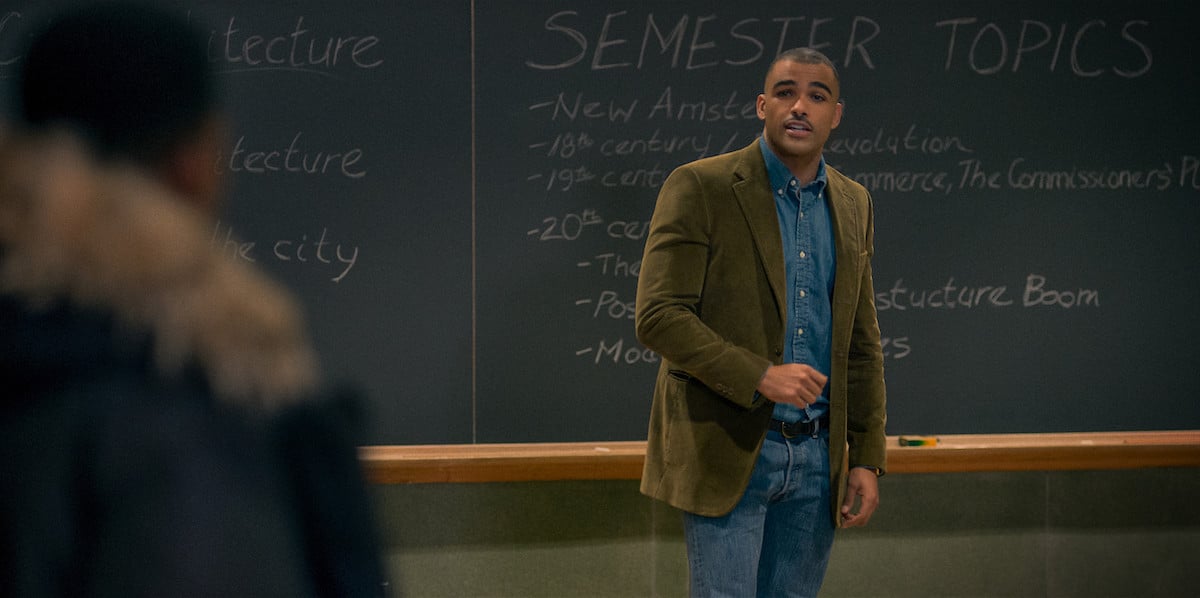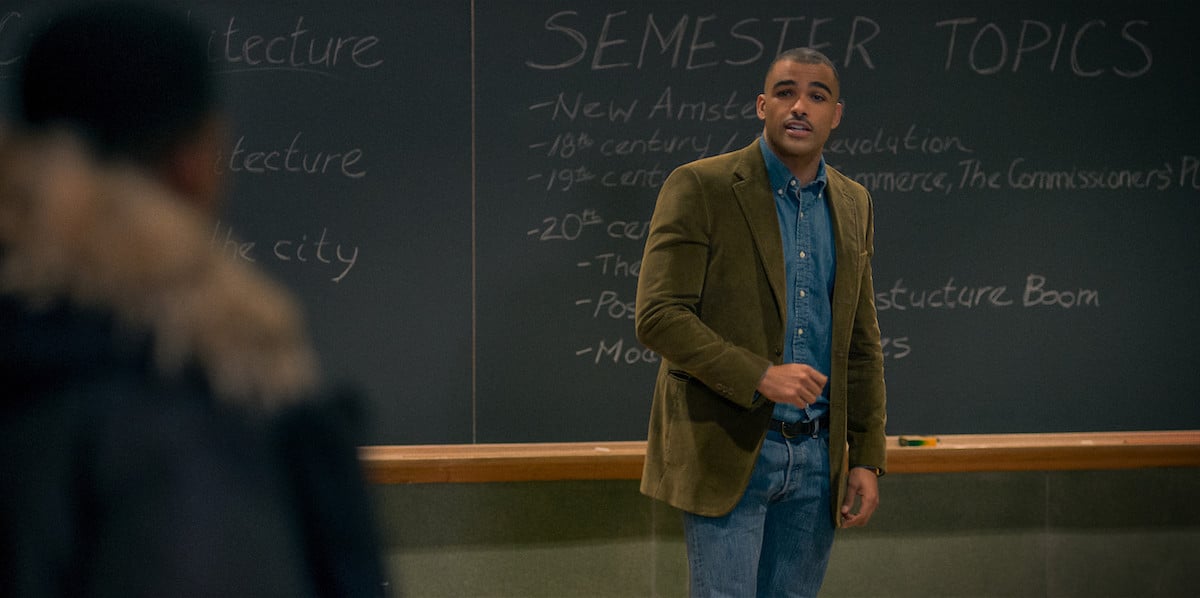 Symphony's backstory could be revealed in 'Raising Kanan' Season 2
Though she's pushed him away many times, Symphony has become a staple in Raq's life. After spending time with him, she's even discussed leaving the drug business to her brother Lou Lou and having more children. However, there is so much we need to learn about Symphony.
From what we know so far, he's earning his Master's degree and supporting himself by teaching and bartending. But we have a feeling that he didn't stumble into Raq's life by accident.
Symphony could help Raq expand her business
With his knowledge of urban planning and the landscape of New York City, Symphony has given Raq and Kanan various ideas about how to expand their drug businesses. Once Symphony explained the history of the high rises in the New York Housing Authority to Raq, she got the idea to move her business from the streets to the Queens' apartments that overlook the borough.
Kanan got the idea for a drive-in business at the gas station from Symphony.
Now that Raq has eliminated Unique (Joey Bada$$) it's likely that she will get even more ideas about how to expand her empire from Symphony. After all, it looks like in season 2, she's ready to take over everything.
Starz shared a brief description of season 2. It reads in part, "As we enter season two, Raquel 'Raq' Thomas has gained control over the city's drug trade, but her son is slipping away. Kanan Stark returns to Queens uncertain of his future with the family business, and because of Detective Howard's lingering secret, he's even more uncertain of his past. Kanan searches for the truth while Raq boldly expands the business into hostile Mafia territory."
Symphony Bosket may be an undercover cop on 'Power Book III: Raising Kanan'
As knowledgable as he is, there is something mysterious about Symphony. We don't know much about him and he seems almost unbothered by Raq's profession. More than that, despite her dissing him more than once, he was more than willing to come running when she needed his help getting Kanan out of town once he shot Detective Malcolm Howard (Omar Epps).
Because of this, some Raising Kanan fans are convinced that Symphony may be an undercover cop. "The man is 100 percent an undercover cop, federal agent, or informant. He got too much of a clean-cut image to him," one Redditor suggested via Express. "Got the cop haircut too, something doesn't add up about Symphony." Another added, "Yeah, he kind of gives me the vibe he might be something other than a bartending grad student, what that is I'm still on the fence about."
Hopefully, more of who Symphony is will be revealed soon.