'Power Book III: Raising Kanan': The Show Has Similar Elements to 'The Godfather'
Power Book III: Raising Kanan is the latest installment in the Power franchise. The prequel series is set in Queens, New York in the 1990s and follows 15-year-old Kanan Stark (Mekai Curtis), years before he became the menacing gangster that Curtis "50 Cent" Jackson depicted in the original series.
Raising Kanan is Kanan's "innocence phase" and follows his introduction into the drug game through his queenpin mother, Raquel "Raq" Thomas (Patina Miller). In fact, Miller says if you look closely, you'll see that the series has very similar qualities to The Godfather trilogy.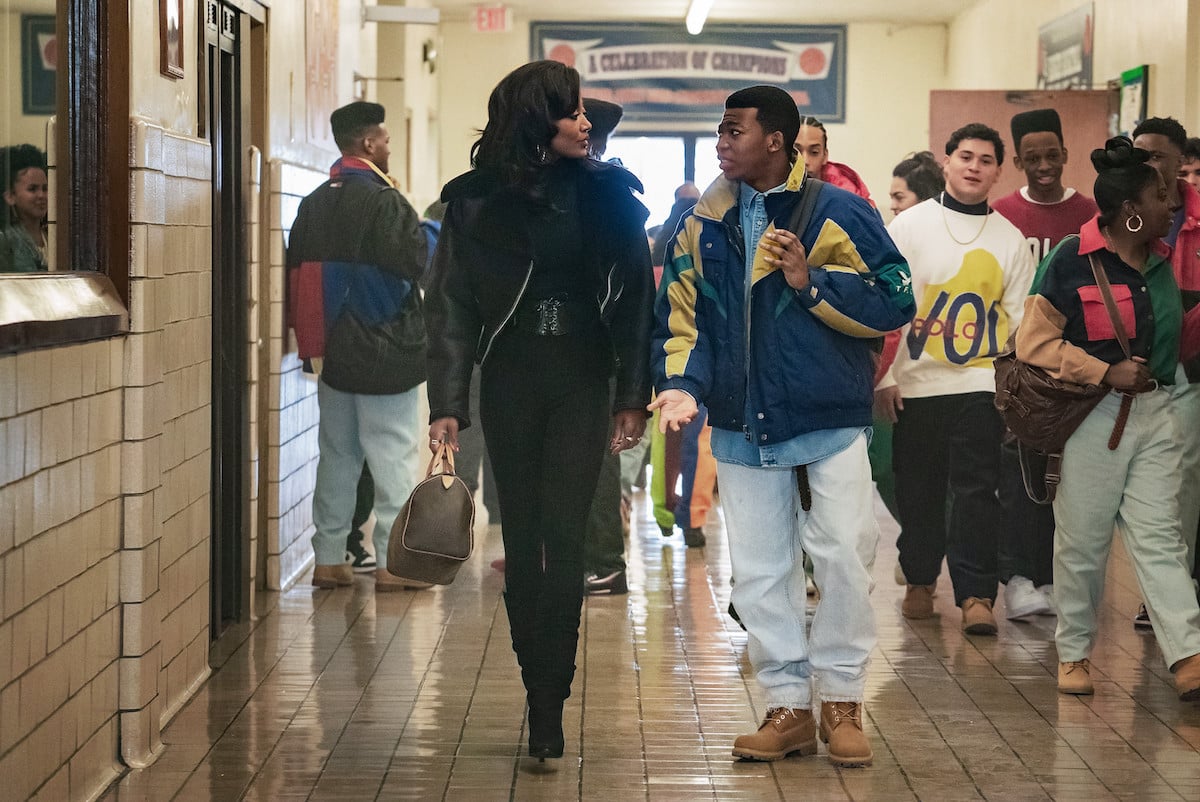 RELATED: 'Power Book III: Raising Kanan': The Character Symphony Bosket Could Be Connected to Ghost
'Power Book III: Raising Kanan' was influenced by 'Goodfellas'
When it came to putting Kanan Stark's origin story on the small-screen. Power creator Courtney A. Kemp and executive producer, Curtis "50 Cent" Jackson had one movie in mind for the blueprint, Goodfellas.
"Courtney, who is a good friend, and 50, who's also a good friend, came to me and said, 'Look, we have this idea,'" Raising Kanan creator Sasha Penn told Complex. "And really, all they had was, "We want to do the origin story of Kanan"—they were using GoodFellas as the template, or as they called it, "HoodFellas"—and they said, "What do you think?" I thought about it and came back with what I thought was an interesting, compelling… It's a daunting job to do an origin story for a character that's as compelling and as fully realized as Kanan."
50 Cent even does the voiceover as adult Kanan on the show.
However, Miller says there are also elements of The Godfather in the series, especially when it comes to her character Raq.
RELATED: 'Power Book III: Raising Kanan': Mekai Curtis Studied 50 Cent to Transform Into Kanan Stark
Patina Miller says 'Power Book III: Raising Kanan' has similar elements to 'The Godfather'
When it comes Kanan's mom Raq Thomas, Raising Kanan fans already know that she's not the one. "Raq is so smart and so street smart, she knows that in order to keep the peace and get what she wants, you have to be able to work with one another and work it out and work through it," Miller told TV Line. "That's her gift and she doesn't resort to violence first. But she's no punk. Raq knows when she has to use violence, much like The Godfather. I talked to Courtney about it and immediately saw the parallels. I hope people picked up on that homage."
For those who watched the second episode of the series, we already know what Raq and her younger brother Lou Lou (Malcolm Mays) are capable of, and we don't want to ever be on their bad sides.
RELATED: 'Power Book III: Raising Kanan': Everything You Need to Know Before Watching the New Series
How can you watch 'Power Book III: Raising Kanan' for free?
If you're interested in the Power Universe, or you're simply intrigued by Raising Kanan but don't have Starz in your cable package, there are several ways you can watch the series for free. The Starz network is currently offering a seven-day trial for new customers. This means if you join today, you can catch the first few episodes of Raising Kanan for free. After the trial, the price goes up to $8.99.
If that doesn't work in your budget, Hulu has an amazing deal for people who want to add Starz to their package for the first time. They have a 7-day free trial as well. And, after the trial, if you keep Starz you will be charged just $0.99 a month for the first two months.
This means you could get through the first season of Raising Kanan for just a few dollars.