'Power Book III: Raising Kanan': The Show Will Introduce Kanan's Mentor
Power Book III: Raising Kanan is about to expand the Power Universe in a way that no one could have expected. Set in Queens, New York in 1991, the series will showcase 15-year-old Kanan Stark (Mekai Curtis), the character made famous by Curtis "50 Cent" Jackson in the original show. In the new series, Kanan is the only child of Raquel "Raq" Thomas (Patina Miller), a cocaine distributor. While Raq doesn't want Kanan involved with her business, the teen is increasingly enticed by the drug game.
While Raising Kanan will showcase a brand new massive cast of characters, there is one character in particular that will aid in transforming Kanan into the notorious gangster that he becomes.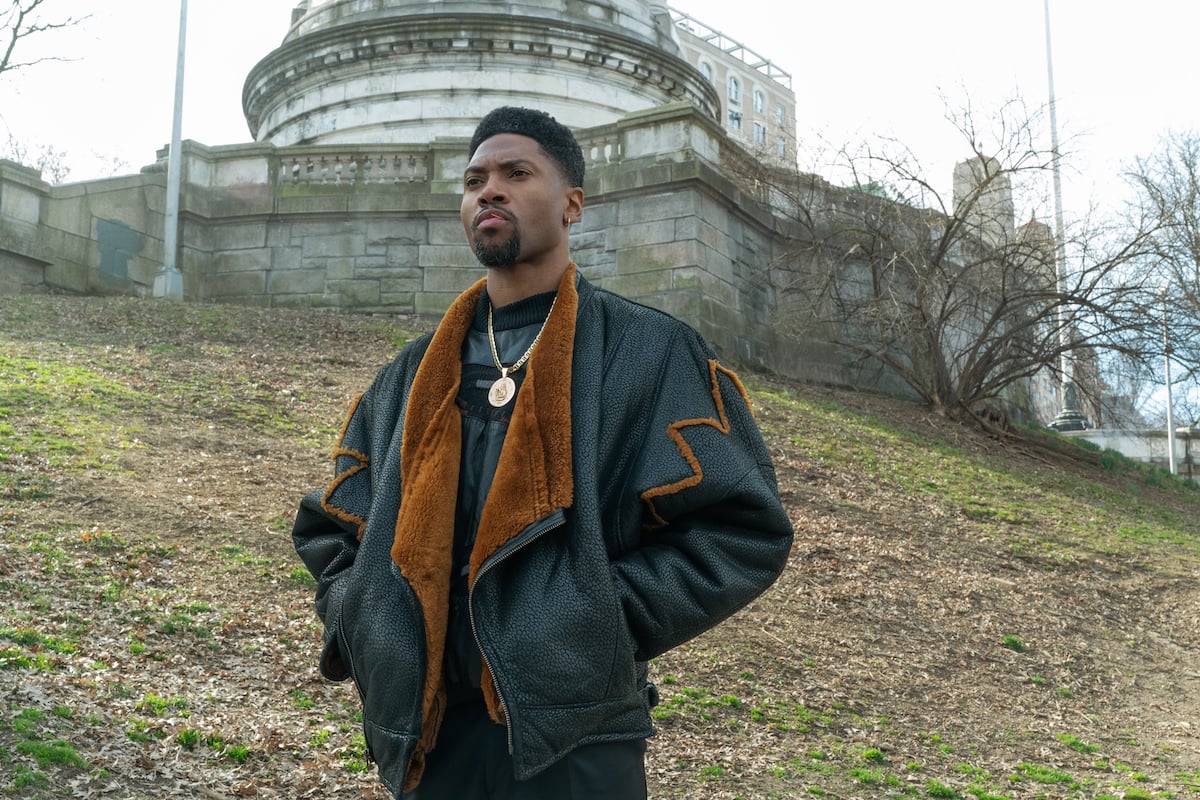 Mekai Curtis studied 50 Cent for 'Power Book III: Raising Kanan
When it came to nailing down the character of Kanan Stark, Curtis had the ultimate blueprint in 50 Cent who portrayed the character for five seasons on Power.
"I started watching Power again, just to see the mannerisms he has or certain cadences or whatever, certain relationships that might pop back up with what's happening," he told Entertainment Weekly. "Just trying to get his dialect and his movement down to bring that essence to the character, while also establishing that this is like 30 or so years in the past. So it's keeping that essence but also reverse-engineering it to give myself room to grow with the character to eventually get to where 50 had Kanan."
It's going to be so exciting to see how Curtis pulled this off.
RELATED: 'Power Book III: Raising Kanan': Will the Show Crossover With 'Power Book II: Ghost'?
'Power Book III: Raising Kanan' will introduce Kanan's mentor
Though we know Kanan as a cold and calculating gangster, he wasn't always like that. Raising Kanan is set to show Kanan's transformation while putting a spotlight on the man who helped mold him. On the show, London Brown portrays Marvin Thomas, Raq's eldest brother, Kanan's uncle, and Jukebox's (portrayed in Power by Anika Noni Rose and Hailey Kilgore in Raising Kanan) father.
"My character basically introduces Kanan into this lifestyle that Power fans know him for," Brown told journalist Landon Buford on Instagram. "And the fact that my sister is in charge because I was irresponsible with it when I was in the position. So, that creates a little beef between us and a bit of a power struggle. In the relationship with my daughter [Juke Box], we don't see eye to eye just on the father-daughter type of thing. So, the only person that my character can use his authoritative energy on is young Kanan."
It's going to be a wild ride regardless. "If you're looking for a drama that is wild and leaves you on the edge of your seat, but is also giving you a character study on flawed humans and how they work through their s—, then this is the show for you to see this summer," Miller told Entertainment Weekly.
RELATED: 'Power Book III: Raising Kanan': Is the Show About 50 Cent's Real Life?
Will 50 Cent appear in 'Power Book III: Raising Kanan'?
Thus far, as he does in the trailer, we know that 50 Cent will be providing the narration for Power Book III: Raising Kanan in a Wonder Years-like way. However, Kemp is also open to showcasing flashforwards of adult Kanan on the show, but perhaps not in the first season. "I want to make sure that Raising Kanan itself has an opportunity to be its own series and not make that compete with Ghost," she told Deadline.