'Power Book III: Raising Kanan': These Hip-Hop Artists Are Making Music for the Show's Soundtrack
50 Cent promised that Power Book III: Raising Kanan would tap into '90s nostalgia with the music, fashion, and setting in Southside Jamaica, Queens. And he captured that energy with the series' theme song that features a sample from Keni Burke's "Risin' to the Top." Rap fans probably recognize that melody from Doug E. Fresh's "Keep Risin' to the Top," which would also be era-appropriate for Raising Kanan.
Behind the scenes, series creator Sascha Penn recruited two hip-hop musicians to create original sounds for the show: Ali Shaheed Muhammad and Adrian Younge.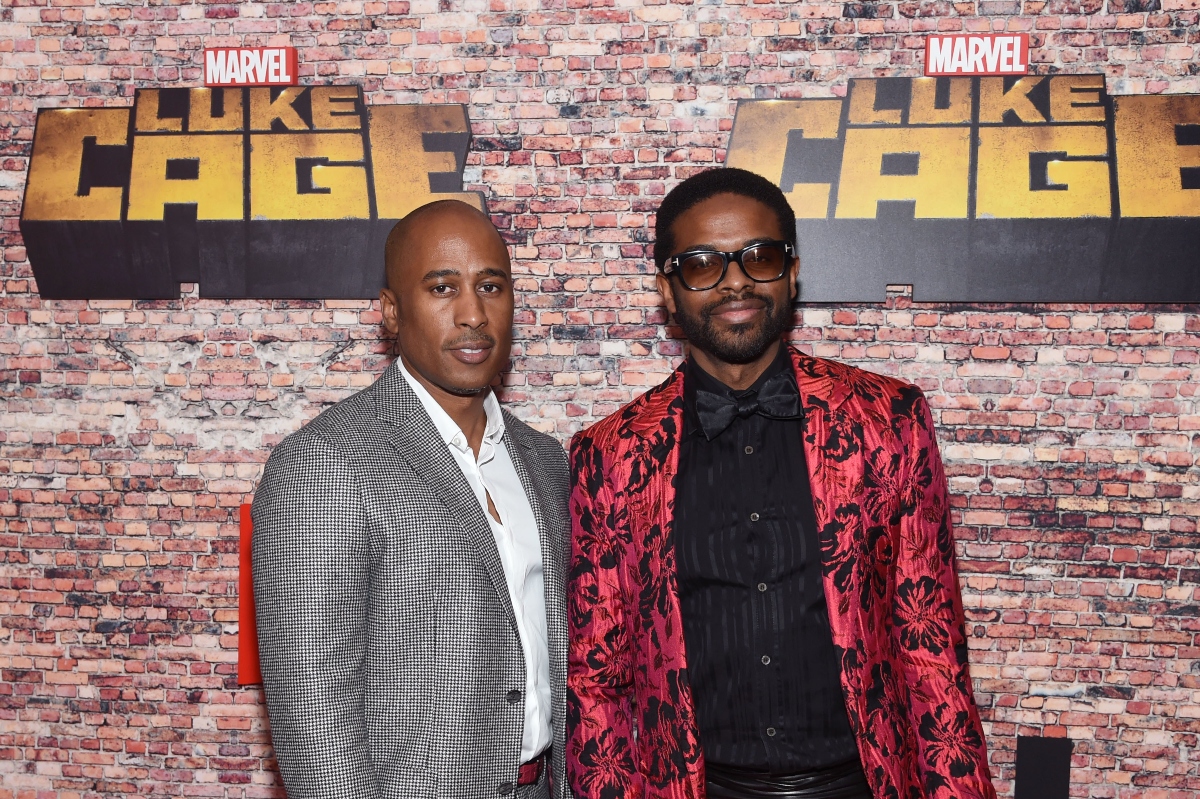 Ali Shaheed Muhammad of A Tribe Called Quest is on the 'Raising Kanan' music team
Ali Shaheed Muhammad is an OG in the music game. An original member of A Tribe Called Quest, he and Q-Tip attended the same high school. The group came on the scene in the early '90s and is still celebrated for their pioneering sound and style. Nas once referred to ATCQ as the "Beatles of hip-hop," and their song is featured in a teaser trailer for Raising Kanan.
After the group broke up, Muhammad went on to form Lucy Pearl with fellow artists Raphael Saadiq and Dawn Robinson. He's never stopped composing, deejaying, or producing. With that in mind, he was part of the musical team for Netflix's Luke Cage. Along with Adriane Young, the duo created most of the score for the series.
And now, he's part of the Raising Kanan team, choosing songs like the Run-DMC track in episode 1, according to Complex. But Muhammad and Younge are creating arrangements that help form the backdrop to the gritty series. Listen closely and note that there's a signature to it.
Adrian Younge also has a rep in hip-hop
Adrian Younge is an experienced composer and label owner who's known for his work in jazz and hip-hop. Fans may recognize his name from Luke Cage and Ghostface Killah's albums. Ghostface's Twelve Reasons to Die musical saga is a Younge collaboration. As a producer, Younge's also worked with Jay-Z and Kendrick Lamar, but his talents extend beyond hip-hop.
Like Muhammad, Younge has a penchant for old-school artists such as Marvin Gaye, Curtis Mayfield, and Stevie Wonder, and he loves music from the early '70s. Those deep bass lines and strings are a recognizable part of his sound. And Younge and Muhammad also formed their own band, The Midnight Hour, in 2018 along with dropping a full album. Fans can check out their NPR Tiny Desk concert on YouTube.
Original tunes will complement old-school classics in 'Raising Kanan'
After one episode of Raising Kanan, fans can't wait to see and hear more. Musically, we've heard songs by Run-DMC, L.L. Cool J., A Tribe Called Quest, Main Source, Soul II Soul, and Gang Starr. 50 Cent contributed with the theme song, but's possible that viewers will hear another custom tune from him during the series.
But Younge and Muhammad set the tone not only with song choices, but with their own sonic backdrop that accompanies the story's mood and Kanan's journey. Tune in to Starz each Sunday at 8 p.m. for season 1 of Power Book III: Raising Kanan.
RELATED: Grammys Will Reunite Run-DMC and Aerosmith for 'Walk This Way'