'Power Book III: Raising Kanan': Uncle Marvin Is Based on 50 Cent's Real-Life Uncle
Set in the '90s, Power Book III: Raising Kanan showcases the formative years of Kanan Stark (Mekai Curtis). Raised by his cutthroat, drug queenpin mother Raquel "Raq" Thomas (Patina Miller), we watch 15-year-old Kanan slowly transform into the man that we knew him as in Power.
It's clear that the choices Kanan made starting in his teen years led him down the path that he took. Moreover, the people in his inner circle including, his mother's brothers, Marvin (London Brown) and Lou Lou (Malcolm Mays), as well as his cousin Jukebox (portrayed in Power by Anika Noni Rose and Hailey Kilgore in Raising Kanan) all shaped who he became.
In fact, Marvin is based on Curtis "50 Cent" Jackson's real-life uncle.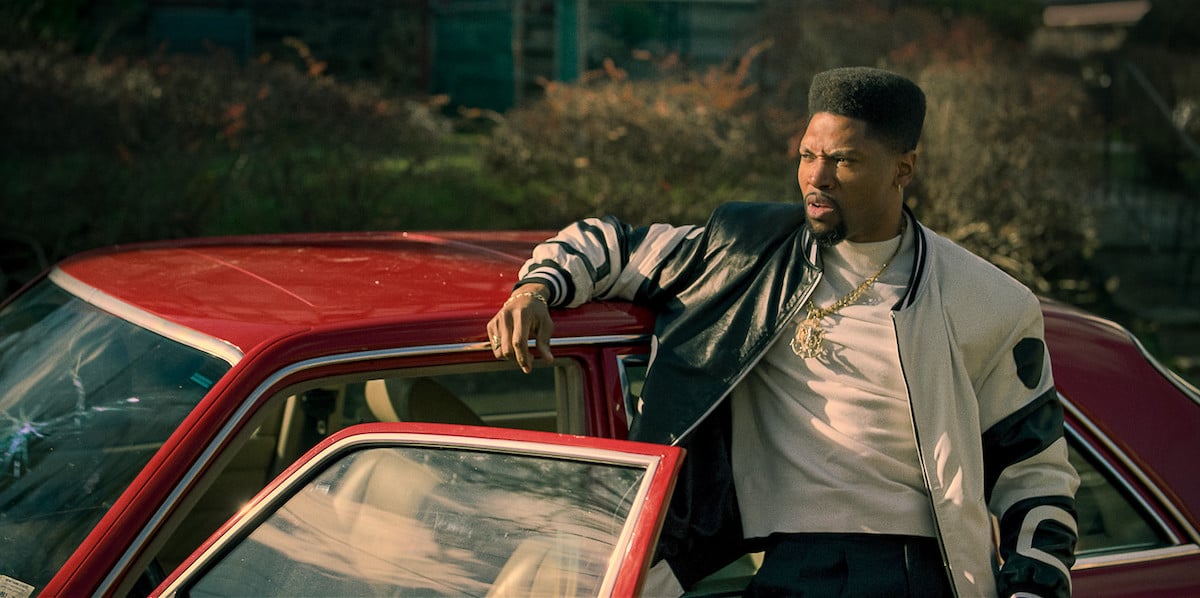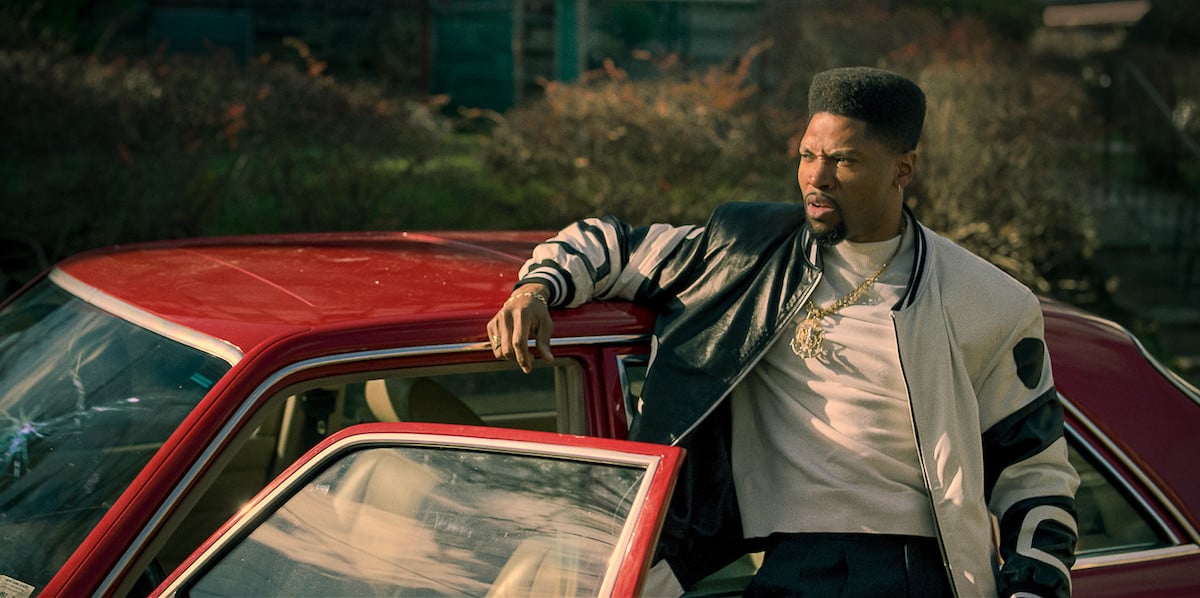 RELATED: 'Power Book III: Raising Kanan': The Character Symphony Bosket Could Be Connected to Ghost
'Power Book III: Raising Kanan' is based on 50 Cent's life
When 50 Cent and Power creator Courtney Kemp came up with the character of Kanan Stark, they wanted to portray one of the most menacing characters on TV. In order to flesh out who Kanan was, they also used elements of 50 Cent's real life. "These are real things, like, I really experienced being roughed up in the park before my mom sent me back to the park, and I was just more afraid of her than the kids in the park, so I ended up going back to fight them instead of dealing with my mom," the rapper told Sky News. 
However, it's not just a version of 50 Cent who appears on the screen. People from his family are also seen through some of the characters.
RELATED: 'Power Book III: Raising Kanan': Mekai Curtis Studied 50 Cent to Transform Into Kanan Stark
Uncle Marvin is based on 50 Cent's real-life uncle in 'Power Book III: Raising Kanan'
Since so many elements of Kanan's life are also based on 50 Cent's life, it makes sense that Uncle Marvin is based on one of the rapper/executive producer's real-life family members.
"My Uncle Horace is a lot like Marvin," 50 Cent told TV Line. "He's the kind of person who can handle altercations and do aggressive things, but he gets in his own way. My Uncle Horace made a lot of crazy decisions and moves in business that still don't make sense when I hear the stories. He's been like that my entire life. When talking about my uncle with [Power Book III: Raising Kanan creator] Sascha [Penn], I told him about things I experienced with him and gave him a pretty clear canvas to paint the picture on. Uncle Horace wasn't in all of the scenarios you see on the television, but he's definitely on his own page."
As the older brother, it's clear that Marvin has some issues with his younger sister Raq running the family's drug empire. "There are some issues that Marvin has to work out," Brown explained. "Until he resolves his personal issues, it's best that Raq runs things. He may not necessarily agree with that, but he's still loyal and he still absolutely takes orders and holds it down."
RELATED: 'Power Book III: Raising Kanan': Did Kanan Kill Ghost's Father?
Is Kanan's Uncle Marvin actually Breeze in 'Power Book III: Raising Kanan'?
Though Uncle Marvin is clearly a wild card, it's clear that Kanan trusts him, especially when he's afraid to go to Raq about things. When Power Universe fans were first introduced to adult Kanan in the second season of Power, he spoke about his partner Breeze, with whom he ran his drug empire. Together, the men mentored Ghost (Omari Hardwick) and Tommy (Joseph Sikora). We also learned that Ghost killed Breeze.  "I was your age when I killed him," Ghost tell's his son Tariq (Michael Rainey Jr.). "I killed Breeze because he got in the way of my future."
Since Breeze is currently nowhere to be found in Power Book III: Raising Kanan, some fans are now looking at Marvin. "My character basically introduces Kanan into this lifestyle that Power fans know him for," Brown told journalist Landon Buford on Instagram. "And the fact that my sister is in charge because I was irresponsible with it when I was in the position. So, that creates a little beef between us and a bit of a power struggle. In the relationship with my daughter [Juke Box], we don't see eye to eye just on the father-daughter type of thing. So, the only person that my character can use his authoritative energy on is young Kanan."
Could it be possible that Marvin and Breeze are the same person?