'Power Book III: Raising Kanan': Unique Is Absent From the Season 2 Teaser Trailer
Set in the early '90s in Queens, New York, Power Book III: Raising Kanan follows Kanan Stark (Mekai Curtis). His mother, Raquel "Raq" Thomas (Patina Miller), is a drug queenpin who introduced her son to the game. However, her obsession with power has affected Kanan and her brothers, Marvin (London Brown) and Lou Lou (Malcolm Mays).
Season 2 is set to debut on Aug. 14. However, Raq's main rival Unique (Joey Bada$$) is absent from the teaser trailer.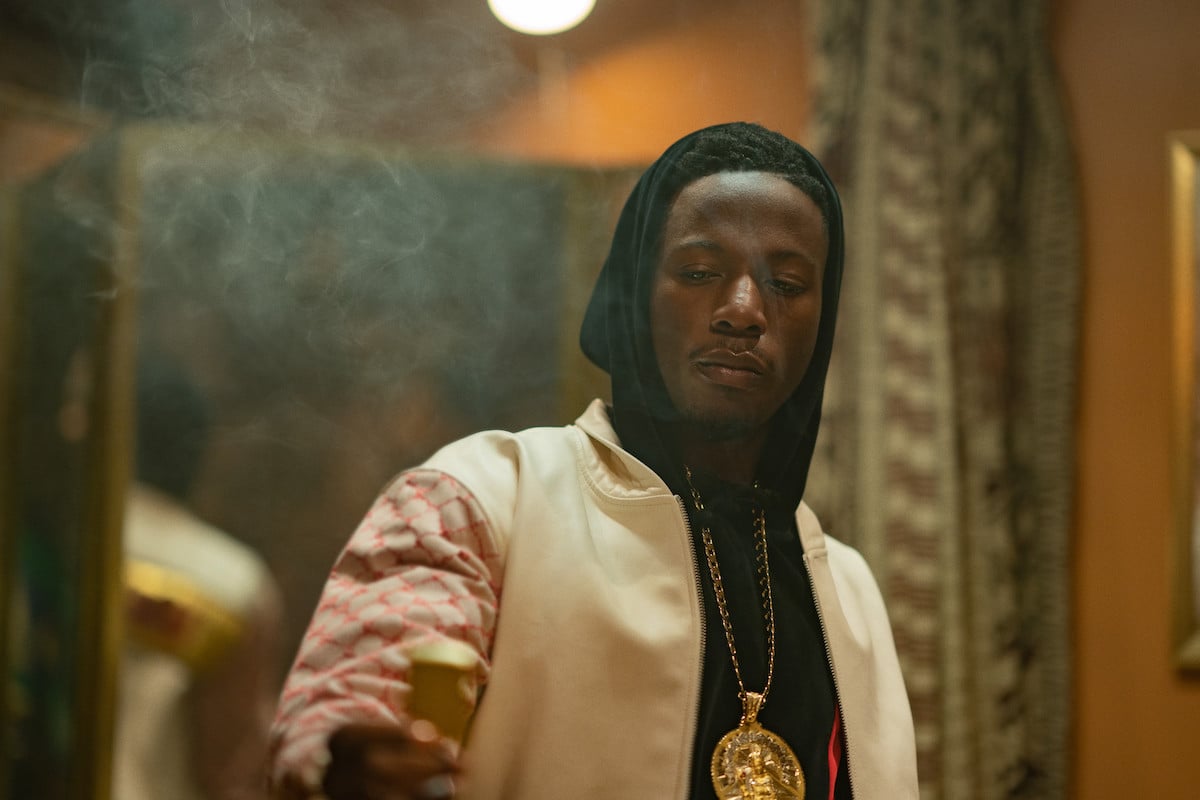 RELATED: 'Power Book III: Raising Kanan': London Brown Plays 1 Album to Transform Into Uncle Marvin
Raq set Unique up in 'Power Book III: Raising Kanan' Season 1
In the first season of Raising Kanan, Raq proved how calculating and conniving she truly is. She also proved that she would stop at nothing to get what she wants. At the end of the first season, we watched her set up Unique for a crime he didn't even commit.
The tension between Raq and Unique was simmering since the series premiere. In the end, following his firebombing of Lou Lou's home, Raq set it up to make it look like Unique attempted to murder Detective Malcolm Howard (Omar Epps), setting off a manhunt, landing Unique in jail and effectively shuttering his drug business.
Unique is absent from the season 2 teaser trailer
Though there is a lot shown from the season 2 teaser trailer, Unique's absence is very poignant. Yet, there are hints that Unique is lurking in the shadows. At one point in the trailer, Raq, Marvin, and Lou Lou pull up to Unique's place of business.
Though he's not seen in the clip, we do see his Worrell (John Clay III), his right-hand man hemmed up on the side of the screen. Curtis has already hinted at what fans can expect from season 2. "It's just the continuation of actions and consequences," the actor told Entertainment Weekly. "There's going to be some stuff happening that, again, you're going to see how it molds and shapes Kanan and what it does to his psyche."
Though the gangster is absent from the teaser trailer, he could still make an appearance in the official trailer when it drops closer to the Aug. 14 release date.
Unique may get out of jail in season 2
Since there appears to be a year-time jump between the first and second season of Raising Kanan, we believe that a lot has happened. Moreover, Detective Malcolm Howard is well aware that Kanan shot him, not Unique. Therefore, considering the snippet from the trailer that included Worrell, it's likely Unique will be out of prison this season.
Since Raq has obliterated his business and expanded her own, we believe that if Unique is freed in season 2 he will be spending the majority of his time seeking revenge against Raq.
In season 1, Unique underestimated how ruthless Raq can be. Now, we think he's going to be ready to plot and plan against her, even if it takes more time for him to enact his plan this season.
RELATED: 'Power Book III: Raising Kanan': Did Kanan Kill Ghost's Father?