'Power Book III: Raising Kanan': Unique May Get out of Jail in Season 2
Power Book III: Raising Kanan is one of the most compelling drama series on TV. In season 1, Kanan Stark (Mekai Curtis) tried desperately to prove himself to his drug queenpin mother, Raquel "Raq" Thomas (Patina Miller). Raq's ruthlessness and her willingness to put her son in danger even shocked her brothers, Marvin (London Brown) and Lou Lou (Malcolm Mays).
Raq has also earned a major enemy in rival drug dealer Unique (Joey Bada$$), but will he get out of jail to enact his revenge in season 2?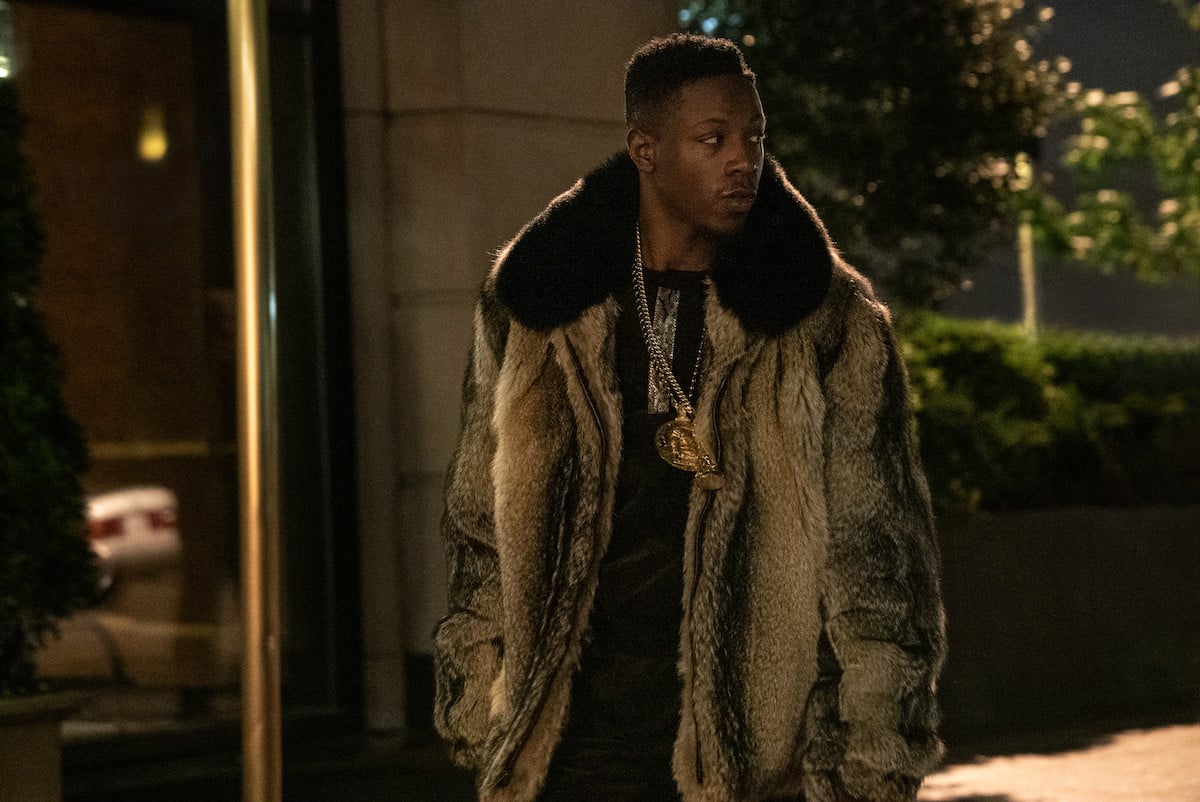 RELATED: 'Power Book III: Raising Kanan': Did Kanan Kill Ghost's Father?
'Power Book III: Raising Kanan' Season 2 has been delayed
Though Power Universe fans are currently watching Power Book IV: Force, they are desperate to know when Raising Kanan will return to their TV screens. Unfortunately, it appears that production may have hit a bit of a delay. During a recent Instagram Live, Power Universe creator Courtney Kemp explained that the Omaricron variant had slowed everything down.
"I don't have a date, but I can tell you they are shooting the finale right now," she explained. "We had to push part of the season because of COVID. The Omicron surge made us have to delay the beginning of Power Book II: Ghost Season 3 and take a break in the middle of Raising Kanan Season 2. It's going to be on a little later as a result, but like a tiny bit. And I think it's actually more going to affect the second half of the season, but not that much."
Fans are desperate to see what will happen with Kanan and his family next.
Unique may get out of jail in season 2
One of Raq's main adversaries in the first season of Raising Kanan was the rival drug dealer Unique. She set him up to make it look like he shot Detective Malcolm Howard (Omar Epps) even though it was Kanan. In the season finale, we watched Unique get arrested for the crime. However, we don't think that charge is going to stick.
Unique is well aware that Raq had him set up, so if he does get released the streets are going to get bloody. Also, if Unique finds out that Kanan had something to do with the shooting it's likely he'll try and take him out too.
What will 'Power Book III: Raising Kanan' Season 2 be about?
Since the season 2 finale of Raising Kanan is currently being filmed we can only hope that the series will debut sometime this summer. Though Starz is remaining silent about a release date and a plot, Curtis did give us some hints about what we can expect when the series returns.
"It's just the continuation of actions and consequences," Curtis told Entertainment Weekly. "There's going to be some stuff happening that, again, you're going to see how it molds and shapes Kanan and what it does to his psyche."
Though Raq and Marvin seem to have the same goals, we know that Lou Lou is over his sister's antics. "The family's in an entirely new space and different dynamic now, so it's them navigating that and figuring out where they can step, where they can't step," he explained. "It's a lot of complicated things going on. It's wild."
We're also waiting to see if Kanan learns that his mother had him shoot his father.
RELATED: 'Power Book III: Raising Kanan': London Brown Plays 1 Album to Transform Into Uncle Marvin