'Power Book III: Raising Kanan': Who Is Patina Miller, the Actor Playing Kanan's Mom Raquel?
Power Book III: Raising Kanan is already on fire as Starz granted it a second season before season 1 premiered. The long-awaited prequel about teenage Kanan Stark's interesting journey into the crime world features a talented cast, nostalgic music, and a tale centered on a fan-favorite character. And fans get to meet Kanan's mama, Raquel Thomas, a.k.a. Raq. Patina Miller plays the tough yet tender matriarch in the series, but what is her backstory?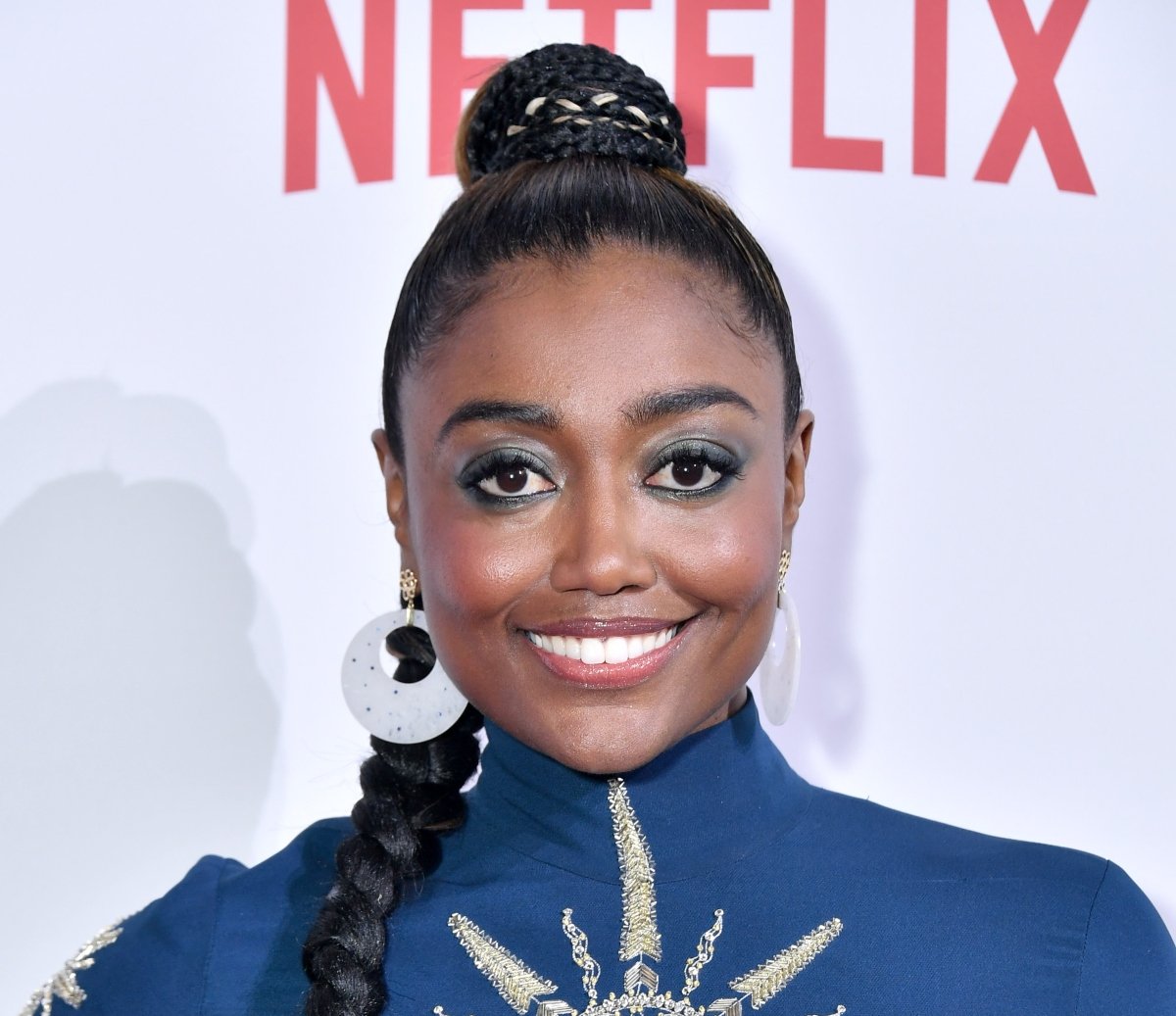 Patina Miller is a Tony Award winner
A Broadway darling, Patina Miller grew up in a small town in South Carolina. She graduated from Carnegie Mellon with a degree in musical theater, and soon set her sights on the Big Apple. She made her television debut in 2007 on All My Children as Pam Henderson, a producer for Erica Kane's reality show.
Miller landed her first big Broadway gig in 2011 as Deloris Van Carter in Sister Act: The Musical, the character that Whoopi Goldberg played in the film. And once upon a time, the two actors linked up when the cast performed on The View.
She scored a Tony win for her performance as the Leading Player in the 2013 revival of Pippin. Miller's theater credits showcased her impressive singing skills along with her acting chops, and she's been able to share her talent on stages and screens across the world.
On screen, she's had a role in The Hunger Games: Mockingjay as Commander Paylor, a District 8 leader who later became president of Panem.
But many fans may recognize Miller as Daisy Grant in Madam Secretary. Daisy was the president's press secretary and She played the character for six seasons.
Miller is a married mother of one
Off camera, Miller is happily married to David Mars, a venture capitalist. The pair tied the knot in 2014 and welcomed a daughter in 2017. They spoke about their love story to the New York Times in 2014 and explained how friends urged them to sign up for eHarmony.
They happened to meet through the site, and on their first date, Mars pieced together that Miller was a well-known Broadway actress. She didn't announce her profession. But something serendipitous occurred when they were dating. As Miller pondered whether to audition for Pippen, Mars offered a nugget.
"I had this dream," he told the Times. "I woke up and told her: 'I had this vivid, vivid dream that you're at the Tony Awards, and you're accepting your Tony for 'Pippin.' And you're thanking me as your fiancé.'" It came true.
Miller is excited to play Raq in 'Power Book III: Raising Kanan'
For those unfamiliar with Miller's previous work, they'll get to know her pedigree through Raising Kanan. Power executive producer 50 Cent has been singing her praises, and he's even down to get into the studio with her to make some music.
Miller's character Raq Thomas runs her family's criminal enterprise while trying to keep her son in check. Prepare to watch her go up against kingpins and other adversaries in Southside Jamaica, Queens during the '90s. Power Book III: Raising Kanan airs each Sunday on Starz at 8 p.m. EST.
RELATED: 'Power Book III: Raising Kanan': 3 Straight Facts About the Upcoming Series