'Power Book III: Raising Kanan': Why Is Episode 6 Delayed?
Power Book III: Raising Kanan acts as the origin story to the entire Power Universe. Set in the '90s in South Jamaica Queens, the series chronicles the humble beginnings of James "Ghost" St. Patrick (Omari Hardwick) and Tommy Egan's (Joseph Sikora) mentor Kanan Stark (Curtis "50 Cent" Jackson). In the first season of the series, we find 15-year-old Kanan (Mekai Curtis), who is navigating life as a teenager while trying to get his foot in the door with his queenpin mother Raquel "Raq" Thomas' (Patina Miller) business.
Thus far, fans have seen how some of the decisions Kanan made as a teen led him to become the menacing character that we saw on Power. However, just as the season began heating up, the series is going on hiatus. Why has Power Book III: Raising Kanan episode 6 been delayed?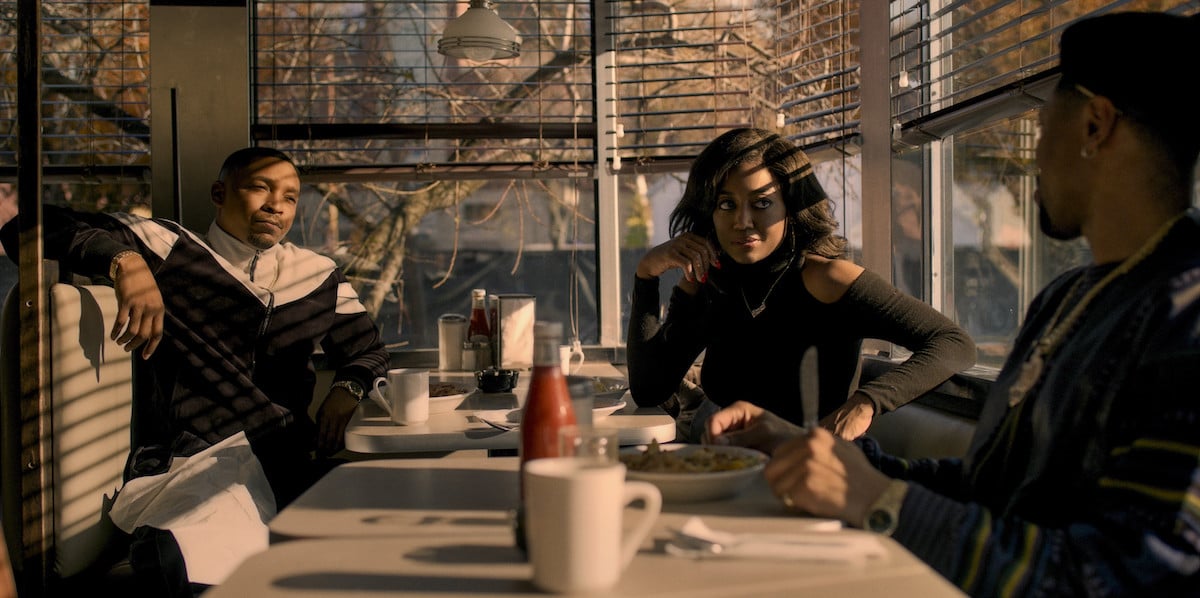 'Power Book III: Raising Kanan' is based on one central theme
When it comes to all of the series in the Power Universe, they all revolve around central themes or try to answer a universal question. For Power Book III: Raising Kanan, that theme is, "You reap what you sow."
"I know where the character ends up," Curtis told the Albuquerque Journal. "Kanan is at a point in his life as a teenager where the decisions he makes will put him on a certain path. It's been interesting to visit his journey." However, fans are going to wait a little bit longer to finish the first season of Kanan's journey.
Why is 'Power Book III: Raising Kanan' episode 6 delayed?
It appears that Power Book III: Raising Kanan is taking a mini-hiatus. Amid the revelation of Kanan's paternity and the escalating war between Raq and rival dealer Unique (Joey Bada$$), Starz has put the series on ice for a couple of weeks. Episode 106 will not air this week. Instead, fans can expect to see new Raising Kanan episodes beginning August 29.
There appears to be no real explanation for this gap other than the fact that the network is stretching out the eight-episode first season. Moreover, they are allowing fans who have not gotten a chance to watch the series to binge-watch all five episodes leading up to the debut of their new series, HEELS.
Will Raq die in 'Power Book III: Raising Kanan'?
With the escalating war between Raq and Unique, fans are becoming increasingly fearful for Raq. It also doesn't help that Detective Malcolm Howard (Omar Epps) has learned that he is Kanan's biological father, which fans believe will further fuel his hatred of Raq.
From the pilot episode, it appears that Raq has been preparing Kanan to carry on the family legacy if something were to happen to her. In the very first episode, she tells him, "Your life is my life, if you fly, I fly." Thus far, we know that Raq survives at least into season 2 since Miller has been seen filming. However, we also know a character named Breeze is set to come and help Kanan truly gain his footing in the drug world.