'Power Book III: Raising Kanan': Why Is Marvin Always Wrecking Cars?
Power Book III: Raising Kanan centers not just Kanan Stark (Mekai Curtis), but the people who helped shape him into the man he became. Kanan's eldest uncle, Marvin (London Brown), works for his sister, Kanan's mother Raquel "Raq" Thomas (Patina Miller) alongside their brother Lou Lou (Malcolm Mays). But the Power Universe series goes beyond the surface.
Though he is the eldest sibling, Marvin doesn't garner the same respect that Raq does. In fact, he's often the butt of the jokes. Fans have also been concerned about why Marvin is always wrecking cars. Now, Brown has an answer for this burning question.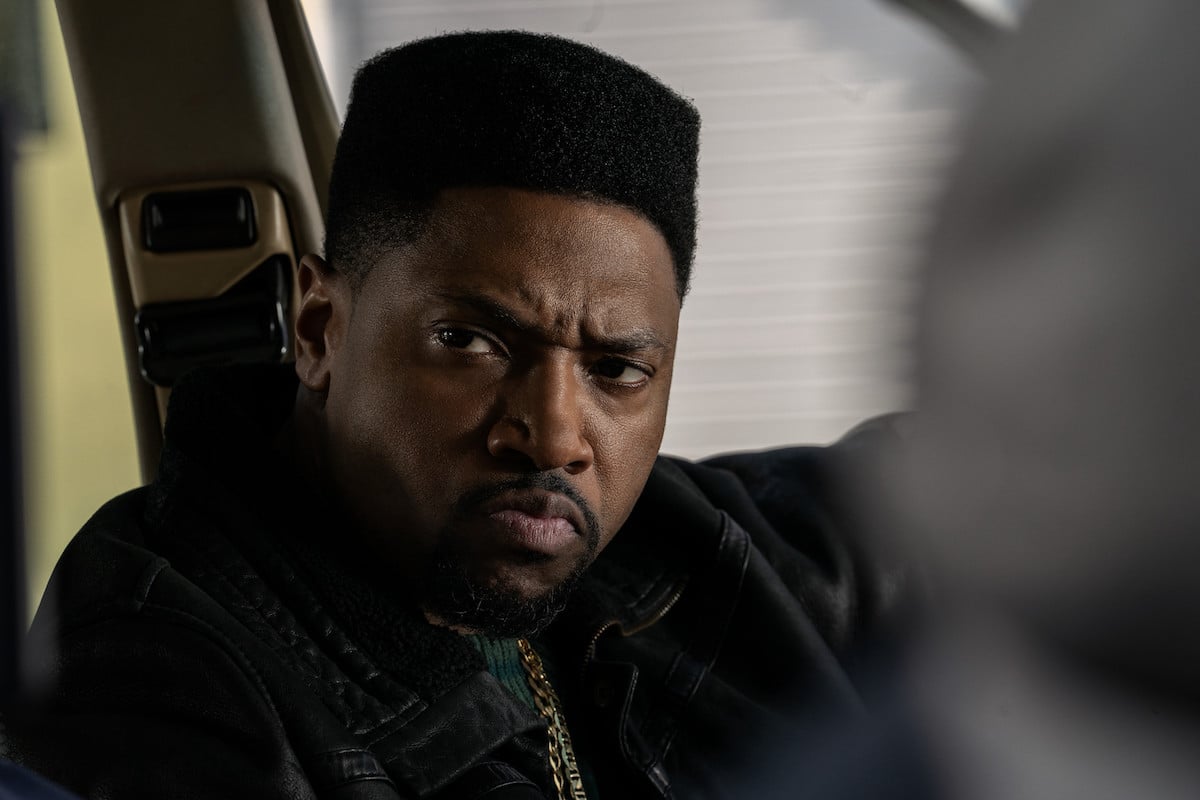 RELATED: 'Power Book III: Raising Kanan': Did Kanan Kill Ghost's Father?
Marvin in 'Power Book III: Raising Kanan' is based on 50 Cent's real-life uncle
Until episode 109, it appeared that Marvin did not have the viciousness that is so apparent in Lou Lou and Raq. However, after Lou Lou's hospitalization and Marvin's fight with Jukebox (Hailey Kilgrove), we learned differently. The character is actually based on Curtis "50 Cent" Jackson's real-life uncle.
"My Uncle Horace is a lot like Marvin," 50 Cent told TV Line. "He's the kind of person who can handle altercations and do aggressive things, but he gets in his own way. My Uncle Horace made a lot of crazy decisions and moves in business that still don't make sense when I hear the stories. He's been like that my entire life. When talking about my uncle with [Power Book III: Raising Kanan creator] Sascha [Penn], I told him about things I experienced with him and gave him a pretty clear canvas to paint the picture on. Uncle Horace wasn't in all of the scenarios you see on the television, but he's definitely on his own page."
RELATED: 'Power Book III: Raising Kanan': Mekai Curtis Studied 50 Cent to Transform Into Kanan Stark
Why is Marvin always wrecking cars?
Prior to episode 108 and saving his brother Lou from a burning fire, Marvin was known for his impulsive behavior and wrecking his pristine Mercedes Benz. Earlier in the season, he wrecked his cherry red Benz when Unique's (Joey Bada$$) men tried to rob the Thomas' stash house. Later, after rolling up on Lou Lou's burning house, he wrecked his baby blue Benz in an attempt to try and hurt Unique's crew. Brown has said though his character gets a lot of flack for his car wrecks, that's the least of Marvin's concerns.
"People want to talk about him wrecking cars," Brown told TV Line. "But Marvin does what he has to do by any means necessary. Sometimes that means wrecking Benzes and driving head-first while people are shooting firearms. If it means he can save his nephew from being shot and killed or his brother from burning up in a house fire, he's going to go for it. Marvin is ride or die to a fault."
Brown also added that Marvin isn't concerned with money or paperwork when it comes to these cars and you certainly won't see him walking or on public transit.
RELATED: 'Power Book III: Raising Kanan': The Character Symphony Bosket Could Be Connected to Ghost
Will Jukebox and Marvin repair their relationship in 'Power Book III: Raising Kanan'?
In episode 109, "Loyal to the End," a confrontation between Marvin and Jukebox turned nearly deadly. The father/daughter duo have always had a strained relationship. However, Marvin discovering Jukebox's sexuality sent him into a violent tailspin.
His hatred toward Jukebox's sexuality, caused him to choke her nearly to death before he came to his senses. Brown said that the scene was devastating to film. However, he said that it did offer insight into the woman that Jukebox would become. As Power fans know, she grew up to be a dirty NYPD officer, who would easily lie, cheat and kill. "Now people can better appreciate why Jukebox became so tough as an adult because of the things she had to deal with growing up," Brown told TV Line. "All of these layers help us understand why these characters turned out the way they did."
While their relationship appears to be irrevocably broken in season 2, Marvin might be looking to rebuild things with Jukebox. According to a Starz press release, actor Krystal Joy Brown has been cast as Renée Timmons, Marvin's anger management therapist. Moreover, LeToya Luckett has been cast as Jukebox's estranged mother, Kenya.