'Power Book III: Raising Kanan': Will 50 Cent Appear on the Show?
Power Book III: Raising Kanan is the latest show in the Power Universe to head to the TV. Serving as a prequel to the original series, Raising Kanan is set in the '90s in Queens, New York, and follows the teen years of Kanan Stark. Fans will recognize Kanan from Curtis "50 Cent" Jackson's portrayal of the ruthless drug dealer on Power. In the original show, Kanan gets out of jail seeking revenge against James "Ghost" St. Patrick (Omari Hardwick) and Tommy Egan (Joseph Sikora).
Kanan's desire to hit Ghost where it hurts causes him to form a bond with Ghost's son Tariq St. Patrick (Michael Rainey Jr.). Unfortunately, in the end, things don't quite pan out for Kanan and he goes out with guns blazing. However, Raising Kanan flashes back some three decades into the past and showcases how Kanan became who he was.
Though newcomer Mekai Curtis will portray 15-year old Kanan on the new show, will 50 Cent also make appearances?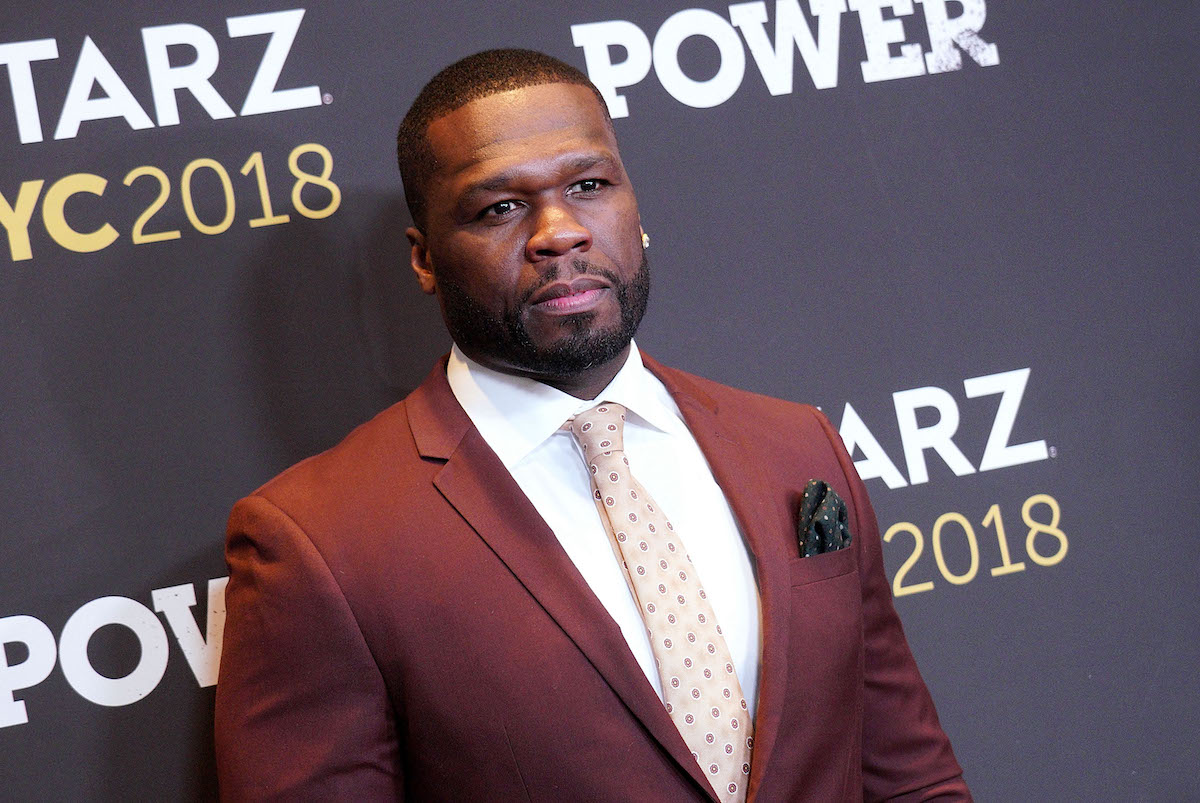 When will 'Power Book III: Raising Kanan' premiere?
With the original Power ending in 2020 after a six-season run and fans anxiously awaiting season two of Power Book II: Ghost which follows the life of Tariq St. Patrick, fans are desperate for more Power in their lives. Thankfully, Starz has announced that Power Book III: Raising Kanan will be released on July 18, 2021. However, don't expect it to be the Power Universe that you're used to seeing.
"It's a very different show in terms of pacing and feel," Power creator Courtney A Kemp told Deadline, "It does feel like Power, you definitely feel the Power of that in that show, the capital P Power, but it also has its own small p power in the story that it's telling and in its time, and you want to make sure that the audience feels that as well."
50 Cent has called this era in Kanan's life, his "innocence phase." "You'll see his very first fight—things that eventually turned him into the character that you see in Power," he told Deadline. "It touches time periods where the music, the feel of the series is just exciting. It's in the '90s; late '80s to early '90s in hip-hop."
Is 'Power Book III: Raising Kanan' about 50 Cent?
50 Cent is now known as a businessman, producer, and rapper, but he grew up in Queens and his mother was a well-known drug dealer in real life. In fact, Power Book III: Raising Kanan is loosely based on his life as a teen and in his early 20s selling drugs on the streets of Queens.
More than anything though it will give fans the opportunity to see a more fully fleshed-out Kanan Stark. Some of his motives and characteristics will become clearer in Raising Kanan. "I think younger Kanan differs from older Kanan in terms of the instinct and the feeling of what Kanan stood for," Curtis told Entertainment Weekly. "What he does has always been there, but I think there's a little bit more wisdom and understanding that comes with being in the game and the life that he's in. Where you're going to find Kanan when we catch up with him in Book III in terms of his overall mindset is he's a 15-year-old kid trying to figure out who he is in life."
Will 50 Cent appear on 'Power Book III: Raising Kanan'?
Kemp has been coy about whether 50 Cent will actually appear on Raising Kanan, however, she has not ruled out the possibility.
"I would love to see all different versions of that, to be honest with you," she told Deadline. "But I want to make sure that Raising Kanan itself has an opportunity to be its own series and not make that compete with Ghost."
For now, we do know that the "21 Questions" rapper will be narrating the series.