'Power Book III: Raising Kanan': Will Ghost and Tommy Be in the Show?
Power is continuing its hot streak with Raising Kanan. Starring Disney veteran Mekai Curtis, the show goes back in time to show how Kanan Stark became the character he was in the original series. It'll, of course, feature familiar characters like Jukebox, but what about Ghost and Tommy? Will Ghost and Tommy be in Raising Kanan? Let's discuss.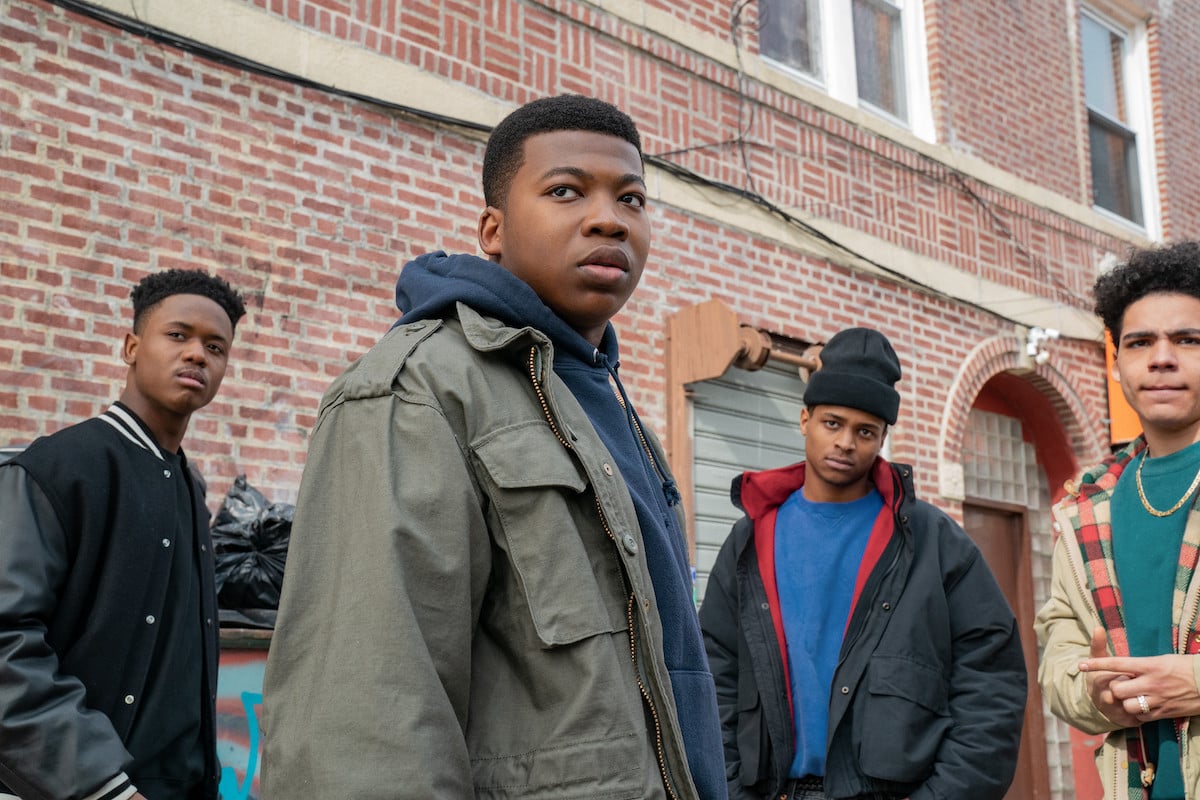 'Power Book III: Raising Kanan' mainly focuses on him
According to Capital Xtra, Starz has reportedly confirmed that Raising Kanan will further explore his relationships with Ghost, Tommy Egan, and even Angela Valdez. But it looks like that's only later down the line.
The first season of Power Book III: Raising Kanan picks up in 1991 in Southside Jamaica, Queens, when Kanan is just 15 years old, presumably years before he met Tommy and Ghost. "You already know how my sh-t ended, this is how it started," 50 Cent says in a voiceover in one teaser trailer. "This is my story. This is a Southside, Jamaica Queens story."
Growing up, Kanan was raised primarily by his drug-running mother, Raquel Thomas (Patina Miller). He eventually tells her he wants in on the business, which she resists. "These streets don't play Kanan. That's what I keep trying to tell you. But you don't want to hear me, though," she tells him in the official trailer. But it's not long before he's assembling a crew and starting to move product.
RELATED: 'Power Book III: Raising Kanan': Mekai Curtis Studied 50 Cent to Transform Into Kanan Stark
Power creator and showrunner Courtney Kemp has said that the plan is to have six seasons of Raising Kanan. "We have a lot of story to tell 'cause we're starting it with him at age 15, so there's plenty of places to go with that show before you would meet Kanan where you met him in Power," she shared on a past Instagram Live. "You should be [excited for the show]. Raising Kanan is amazing."
Who is in the 'Power Book III: Raising Kanan' cast?
In addition to Curtis and Miller, the Raising Kanan cast includes Omar Epps (Love & Basketball), London Brown (Ballers), Malcolm Mays (Snowfall), Hailey Kilgore (The Village), Toby Sandeman (She's Gotta Have It), Shanley Caswell (NCIS: New Orleans), Lovie Simone (Greenleaf), Quincy Brown (Star), and rapper Joey Bada$$, per Deadline.
50 Cent is also on board as the narrator of the show, but it's unclear if he'll ever reprise his role as the adult Kanan, who died in Power following a shootout with police. Addressing the topic, Kemp told Deadline, "I would love to see all different versions of that, to be honest with you. But I want to make sure that Raising Kanan itself has an opportunity to be its own series."
When does 'Power Book III: Raising Kanan' start?
The premiere date for Raising Kanan is Sunday, July 18. It airs at 8 p.m. ET on Starz.
Then comes Power Book IV: Force, the spinoff focusing on Tommy Egan after leaving New York. There's no set release date for the show just yet, but actor Joseph Sikora said earlier in 2020 that production would be finished in a "few months."