'Power Book III: Raising Kanan': Will Kanan Kill Raq?
Power Book III: Raising Kanan ended its first season with Raq (Patina Miller) basking in her victory. As we know, the drug queenpin who also happens to be Kanan's (Mekai Curtis) mother, has been looking for a way to prevail over rival dealer Unique (Joey Bada$$), while eliminating Detective Malcolm Howard (Omar Epps).
However, Raq's determination and "win" may cost her the one thing she holds dear, her relationship with her son. Will Kanan eventually kill Raq?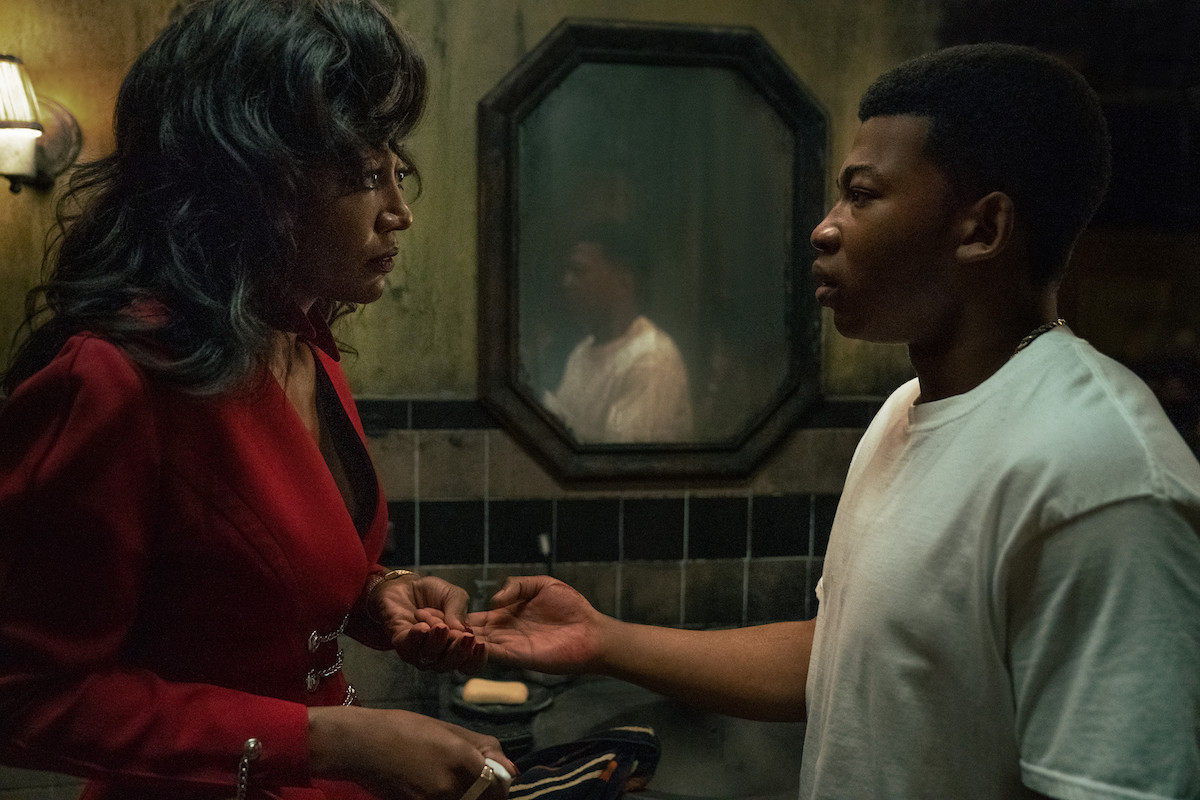 Will Raq die in 'Power Book III: Raising Kanan'?
When we first meet Raq in the Raising Kanan pilot she seems to be steering Kakan away from her work. She wants him to go to a good school away from his Queens neighborhood, eventually going to college. Unfortunately, Kanan is desperate to prove to his mother that he can handle her business.
As a result, she begins to groom him, while hinting at her own mortality. In episode one she tells him, "Your life is my life, if you fly, I fly." Though she's "won" at the moment, from what we know about Kanan's life it seems like Raq's death is imminent.
Will Kanan kill Raq in 'Power Book III: Raising Kanan'?
At the beginning of Raising Kanan Season 1, it already appeared that Raq was preparing Kanan for a time when she would not be around. As fans recall, Raq is never mentioned in the original Power series by adult Kanan. Some fans are convinced that in the end, Kanan eliminates his own mother. This would allow him to take over her organization with his elusive business partner Breeze.
Though the mother/son relationship is currently in tack, adult Kanan reveals that in the drug game, you can't trust anyone, not even your own mother. "When it all goes wrong, ain't nobody checking for you but you," he says in the Raising Kanan Season 1 finale. "You're on your own. See, in this s***, the only thing that you can trust is that you can't trust. Not nobody, not ever. Not even your own momma."
Since we know that Kanan eventually kills Jukebox we don't think him killing Raq is too far off.
Mekai Curtis addressed the fracture in Raq and Kanan's relationship
Though Kanan doesn't know it yet, Raq sent him to kill his own father, when she asked him to shoot Detective Malcolm Howard. Lou Lou (Malcolm Mays) was so horrified that his sister sent her only son to kill a police officer that he revealed he wants out of the game for good. Raq didn't take too kindly to that.
With season 2 on the horizon, we're going to assume that all of Raq's secrets will be revealed. Already, with her revelation about D-Wiz (Nile Bullock), Kanan is looking at his mother differently.
"I think the relationship now in some ways is already fractured, especially after hearing that she ordered the hit on D-Wiz.," Curtis told Entertainment Weekly. "And I feel like even though Kanan says he understands why she did it, he still doesn't take the fact that she said she was going to stop lying to him and that she went this long without letting him know. Aside from other things, losing one of his closest friends, and now there being an all-out war behind it, he's kind of just been in a blind fit of rage. So to have that thrown at him in such a heated moment strains the relationship."