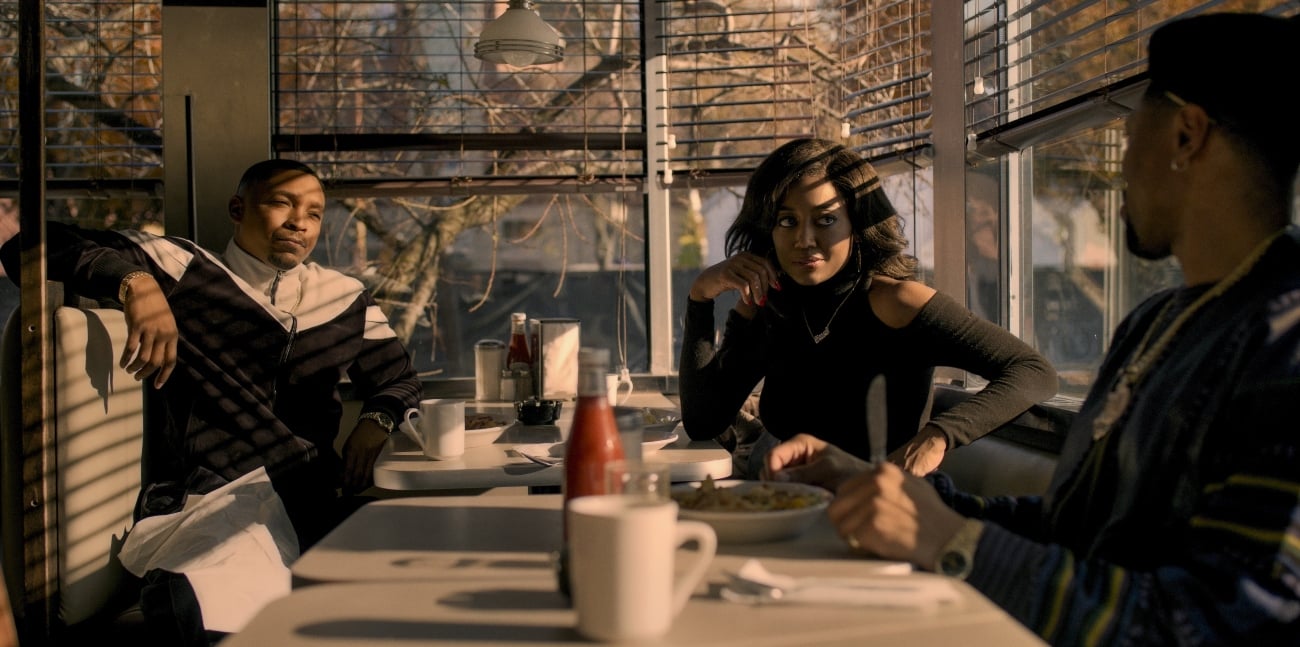 'Power Book III: Raising Kanan': Will Marvin and Lou Lou Turn Against Raq?
Things are heating up on 'Power Book III: Raising Kanan' now that Raq and Unique are at war. It's not going to end well for anyone, but will Lou Lou and Unique turn against Raq?
Power Book III: Raising Kanan is the third installment in the Power Universe, it centers on the coming of age story of Kanan Stark (Mekai Curtis), the character made famous by Curtis "50 Cent" Jackson in the first installment of Power. Set in the '90s in Queens, we watch Kanan navigate his teen years while trying to infiltrate himself in his drug queenpin mother Raquel "Raq" Thomas' (Patina Miller) business.
One of the most powerful drug dealers in Queens, Raq runs her business with her brothers Lou Lou (Malcolm Mays) and Marvin (London Brown). But as Raq prepares to go to war with a rival drug dealer, will her brothers turn against her?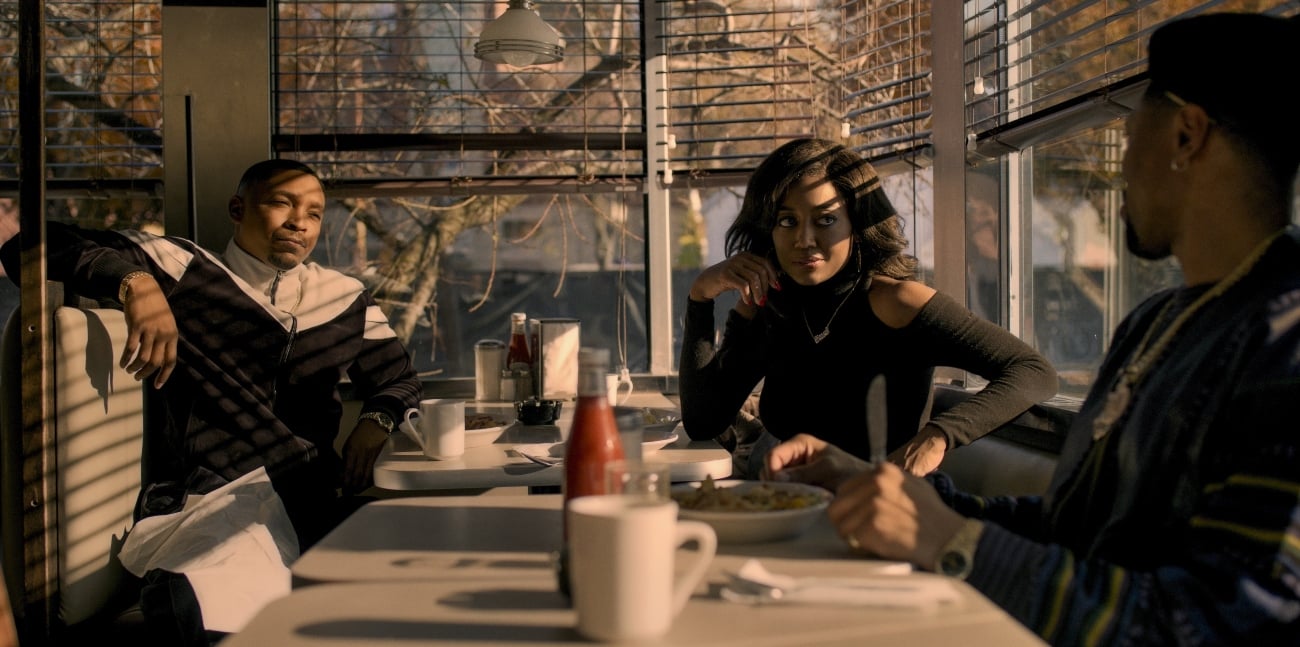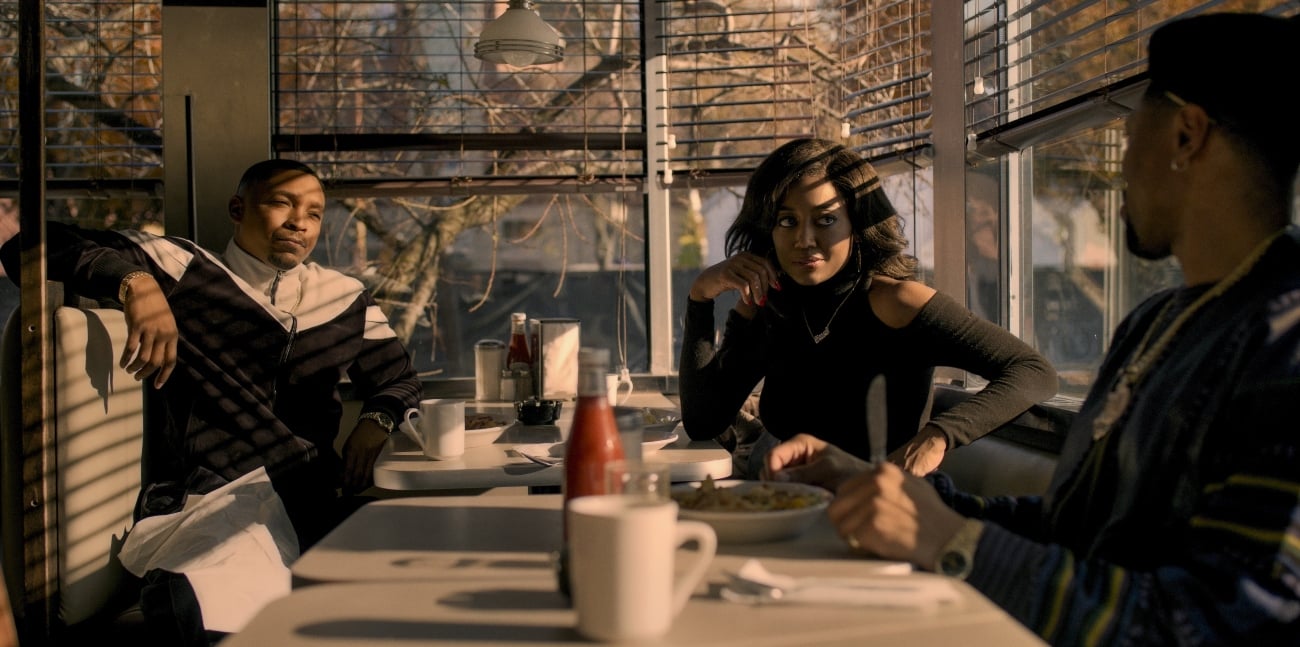 Raq and Unique have gone to war on 'Power Book III: Raising Kanan'
As the first season of Power Book III: Raising Kanan comes to an end, things are heating up. The bad blood between Raq and Unique (Joey Bada$$) has intensified leading to an all-out war. The block is hot, as Raq said in a recent episode and there is no way that everyone is going to come out alive.
Considering his track record it's also likely that Kanan is going to mess up again, big time.
Will Marvin and Lou Lou turn against Raq on 'Power Book III: Raising Kanan'?
From the moment that Power Book III: Raising Kanan began, it was clear that though the three siblings share the business and that Raq is the middle sibling and only woman; she runs the organization. Though Lou Lou is her right hand, Marvin, the eldest doesn't do too well with too much responsibility so Raq keeps him on a tight leash.
Now that the Thomas' organization is at war with Unique's, it's looking increasingly likely that Raq's brothers might turn on her. Marvin is desperate to prove himself, but he doesn't think things through. "My Uncle Horace is a lot like Marvin," 50 Cent told TV Line. "He's the kind of person who can handle altercations and do aggressive things, but he gets in his own way. My Uncle Horace made a lot of crazy decisions and moves in business that still don't make sense when I hear the stories. He's been like that my entire life."
Meanwhile, Lou Lou is looking to get out of the drug game for a life in the music industry. This is something that Raq doesn't approve of and it's causing Lou Lou to be distracted which isn't something the family can afford since they're at war. So far, it looks like both brothers are standing tall with Raq, but we're not sure how long that will last.
'Power Book III: Raising Kanan' fans are convinced that Marvin could be Breeze
One of the major clues that indicated the Thomas drug organization's eventual demise is the rise of Breeze. From what we know about the Power Universe, Breeze took Kanan under his wing and taught him everything he knew. The men ran their organization together eventually mentoring, James "Ghost" St. Patrick (Omari Hardwick) and Tommy Egan (Joseph Sikora). It was Breeze who gave James the nickname Ghost and Ghost repaid him by shooting him in the back of the head to take over his empire.
So far, Breeze is a huge missing piece in Raising Kanan, but fans are thinking he might be hiding in plain sight. During a recent interview, Brown gave an interview that hinted that Marvin could be Breeze.
"My character basically introduces Kanan into this lifestyle that Power fans know him for," he told journalist Landon Buford on Instagram. "And the fact that my sister is in charge because I was irresponsible with it when I was in the position. So, that creates a little beef between us and a bit of a power struggle. In the relationship with my daughter [Juke Box], we don't see eye to eye just on the father-daughter type of thing. So, the only person that my character can use his authoritative energy on is young Kanan."
It's clear with their gas station scheme the men have no trouble connecting in business. "We know when Breeze came he was the only person and thus the kingpin," one Redditor explained. "I think both Unique and Raq's sides will basically kill each other off to a standstill and Breeze will show up in the finale where he'll help Raq's side and they'll become the new head of Jamaica queen's unopposed."