'Power Book III: Raising Kanan': Will Tasha Appear on the Show?
In the Power Universe, Tasha St. Patrick (Naturi Naughton) is a central character. The wife of the late drug kingpin, James St. Patrick (Omari Hardwick), Tasha, stood by her husband's side until his choices and his affair with his childhood sweetheart Angela Valdez (Lela Loren) destroyed her life and her family. In the end, Tasha was forced to do what was best for herself and her children.
In Power Book II: Ghost, fans watched Tasha fight for her life after being accused of murdering her estranged husband in cold blood. However, her acquittal did not come easy. Now, she's given up her life to be under witness protection and away from her eldest child, Tariq St. Patrick (Michael Rainey Jr.)
Though Tasha's role in the Power Book II: Ghost is uncertain going forward, fans are wondering if a younger version of the character might appear in the Power prequel series, Power Book III: Raising Kanan.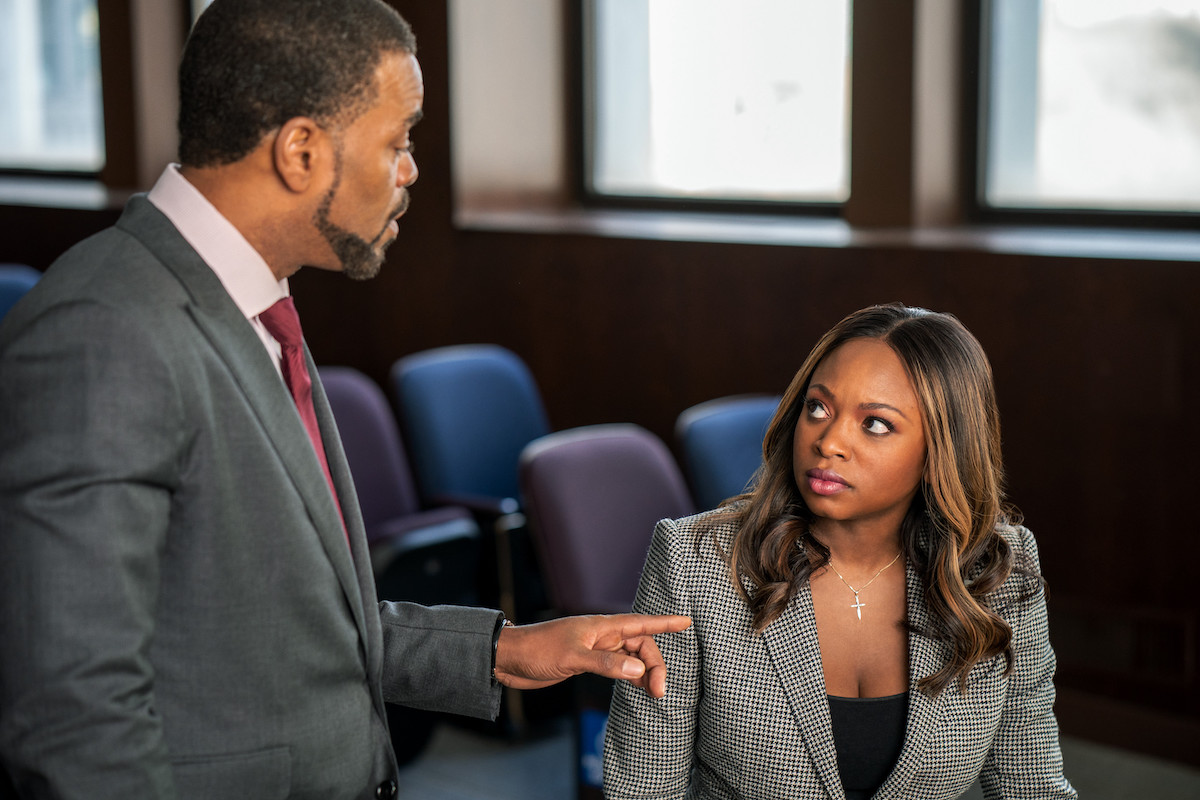 What is 'Power Book III: Raising Kanan' about?
Set well before the events of the original Power series, Power Book III: Raising Kanan opens in 1991 in Queens, New York. The series will follow 15-year-old Kanan Stark (Mekai Curtis), the character made popular in the original Power series by Curtis "50 Cent" Jackson. Though this is an "innocent" version of Kanan, we will see him learn about the streets from his queenpin mother Raq's (Patina Miller),
"It's a very different show in terms of pacing and feel," Power creator Courtney A. Kemp told Deadline, "It does feel like Power, you definitely feel the Power of that in that show, the capital P Power, but it also has its own small p power in the story that it's telling and in its time, and you want to make sure that the audience feels that as well."
Based loosely on the real life of 50 Cent, Power Book III: Raising Kanan will debut on July 18.
Will Tasha appear in 'Power Book III: Raising Kanan'?
As we know, Kanan becomes a mentor for Ghost and his best friend, Tommy Egan (Joseph Sikora). We also know that Ghost meets Tasha when she is very young. Therefore, Power fans are speculating we might see a teenage version of Tasha appear on the series as well.
"My hope is that much like the Marvel universe, the characters from each one will pop up as Easter eggs or additional fun for the audience," Power creator Courtney A. Kemp told Deadline via Express.
In reality, Kanan doesn't cross paths with Ghost and Tommy until the mid-90s, so this means it's unlikely Tasha will appear in the first season of Power Book III: Raising Kanan.
Will Tasha get her own 'Power' Universe spinoff series?
Power fans had also hopped that Tasha would get her own spinoff. However, in addition to Ghost and Raising Kanan, Power Book IV: Force and Power Book V: Influence have already been announced. But that doesn't mean we've seen the last of Tasha.
During an interview with Deadline, Kemp was asked about a Tasha-centered spinoff, "I'm not saying anything like that," she replied. "What I would say is Tasha is firmly part of the Power Book II world, but this chapter of Tariq's journey involves him being on the go."