'Power Book III: Raising Kanan': Will This New Character Be a Threat to Raq?
'Sistas' actor KJ Smith just snagged a role on 'Power Book III: Raising Kanan' Season 2. Though the description for her character is rather vague, she could be a threat to Raq.
Power Book III: Raising Kanan has ended its first season and to say that was explosive would be an understatement. The '90s set show follows teenage Kanan Stark (Mekai Curtis). In season 1 he slowly began to infiltrate himself into his mother Raquel "Raq" Thomas' (Patina Miller) drug organization. Raq's ruthless rain affects everyone from Kanan to her brothers, Lou Lou (Malcolm Mays) and Marvin (London Brown). 
Now, with season 2 on the horizon, new characters are entering the fold. One character, in particular, might be a threat to the calculating queenpin.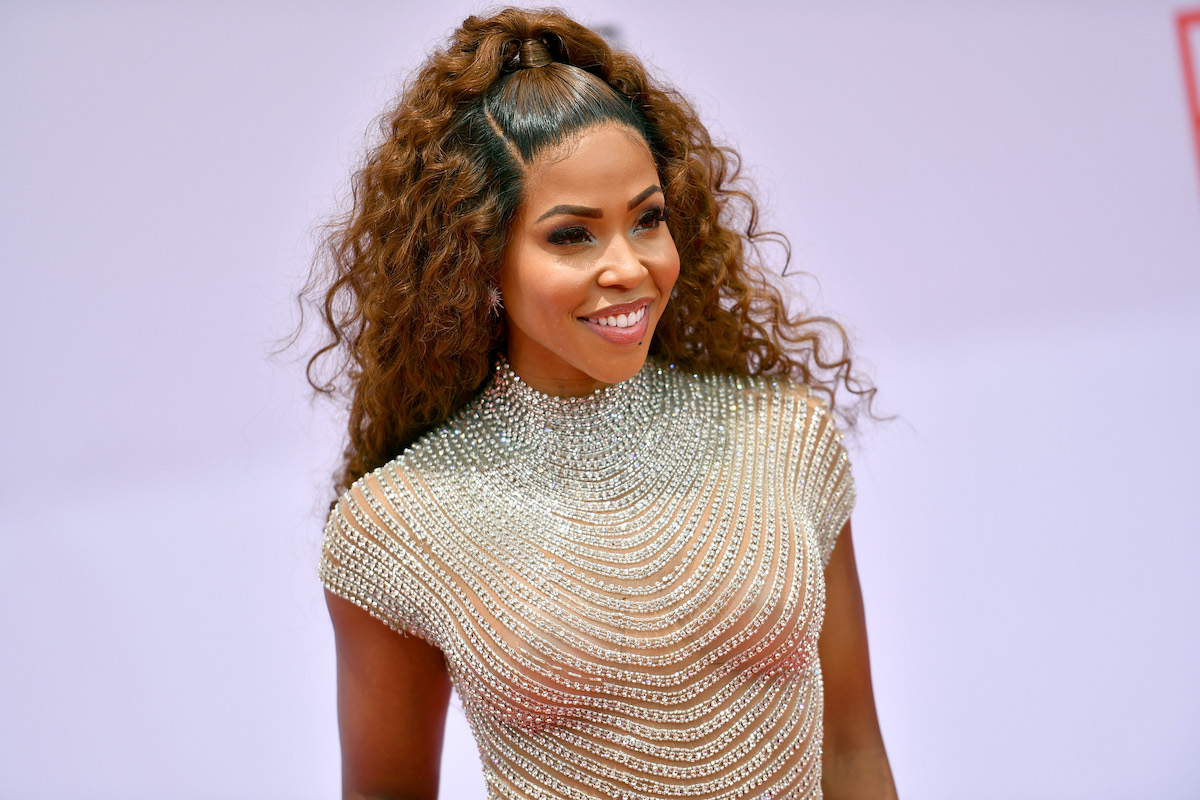 Will happen in 'Power Book III: Raising Kanan' Season 2?
The first season of Raising Kanan came to a jaw-dropping end. Raq eliminated rival dealer Unique (Joey Bada$$), at least for now. She's also come up with a way to move her product using some units in a Queens housing project. However, fans know that things weren't exactly seamless.
Kanan failed to kill Detective Malcolm Howard (Omar Epps) as his mother directed which will certainly mean some blowback personally and professionally. Though season 2 is not expected to air for some time, Curtis is also giving fans hints about what they can expect.
"It's just the continuation of actions and consequences," he told Entertainment Weekly. "There's going to be some stuff happening that, again, you're going to see how it molds and shapes Kanan and what it does to his psyche. The family's in an entirely new space and different dynamic now, so it's them navigating that and figuring out where they can step, where they can't step. It's a lot of complicated things going on. It's wild."
KJ Smith's character Palomar could be a threat to Raq
We know that the cast of Raising Kanan is set to expand to include several new cast members including LeToya Luckett as Jukebox's (Hailey Kilgore) mother, Kenya. Sistas actor KJ Smith is stepping onto the scene as a woman named Palomar. She could cause some huge problems for Raq.
"Smith will play Palomar," Deadline reports. "One of Famous's new neighbors, Palomar is a young mom who's frequently mistaken for her daughter, Corinne's, older sister. Any responsible parent wouldn't let their daughter within a mile of Kanan, Famous, and their friends, but Palomar is not that parent."
Since Palomar is intentionally allowing her daughter to hang with Famous (Antonio Ortiz) and Kanan, we're going to assume that she wants insider information about Raq and her business.
What is the release date for 'Power Book III: Raising Kanan' Season 2?
The cast and crew of Power Book III: Raising Kanan has been filming the second season in New York for quite some time. In fact, they are roughly halfway through the episodes. However, fans should expect a slight delay before season 2 hits the airwaves.
The second season of the series likely won't premiere until the spring or summer of 2022. As we know, the Power Universe is quite expansive. Power Book II: Ghost Season 2 will debut on November 21, 2021, with Power Book IV: Force slated for release in 2022.
Since Starz does not air more than one Power series at a time, it's likely that Kanan won't return to the airwaves until sometime after Force goes on hiatus.