'Power Book IIII: Raising Kanan': Mekai Curtis Called the Anticipation for the New Show 'Nerve-Wracking'
Filming for Season 1 of 'Power Book IIII: Raising Kanan' has just wrapped in NYC. Star Mekai Curtis shared some behind-the-scenes footage from set and called the anticipation for the show 'nerve-wracking'
Power Book IIII: Raising Kanan, the second spinoff in the critically acclaimed Power Universe, will be released on Starz on July 18. Set in 1991, Raising Kanan is a prequel in the Power franchise. The events of the series occur before the timeline of the original series and the first spinoff, Power Book II: Ghost.
The show centers 15-year-old Kanan Stark (Mekai Curtis), the son and only child of Raquel "Raq" Thomas (Patina Miller), a cocaine distributor. Though Raq wants her son to focus on being a teen, Kanan is increasingly enticed by his mother's world and he's determined to learn the ends and outs of it.
Power fans were introduced to adult Kanan Stark (Curtis "50 Cent" Jackson), a cold-blooded killer in the original series. However, 50 Cent says this version of Kanan is his innocence phase. With the premiere date of the series quickly approaching, Curtis says the anticipation for the new show is nerve-wracking.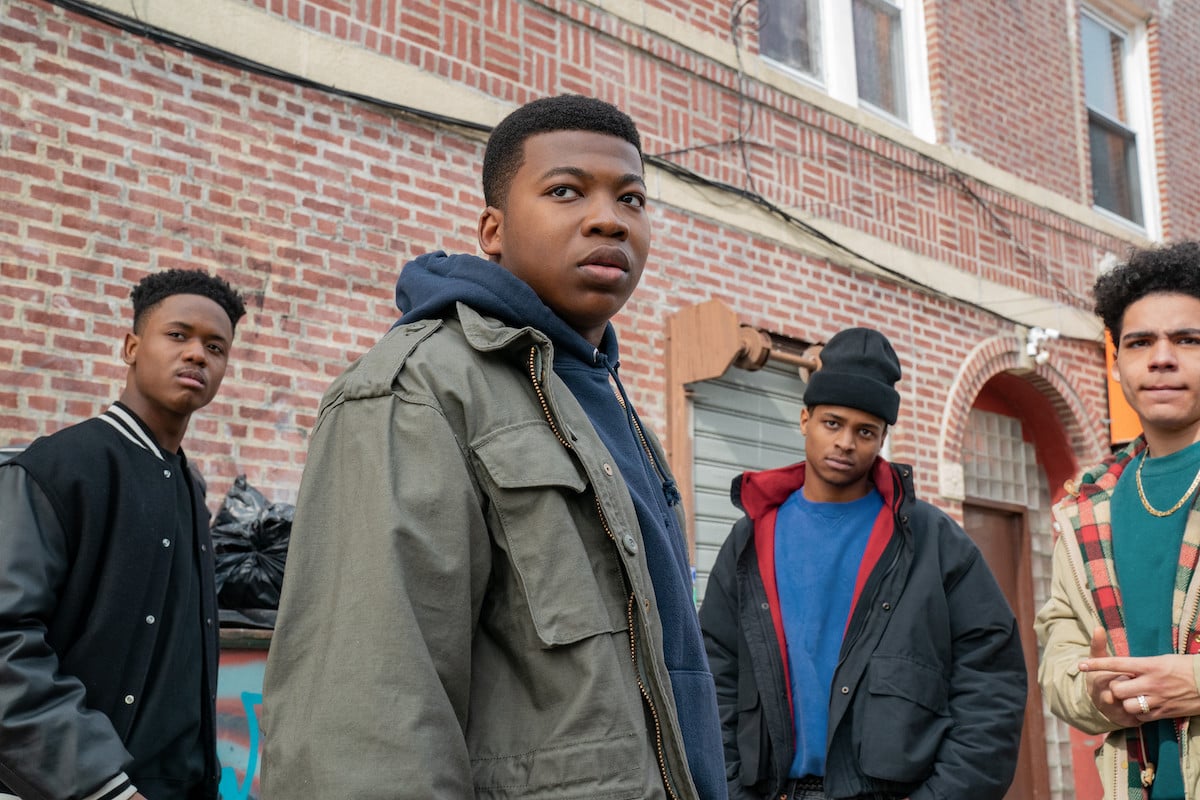 Mekai Curtis studied 50 Cent for 'Power Book III: Raising Kanan'
The character of young Kanan Stark is loosely based on 50 Cent's life growing up in Queens and being raised by his mother, who was a drug dealer. Also, because fans knew the rapper's version of Kanan so well, Curtis was careful to study 50 Cent to nail down the character.
"I started watching Power again, just to see the mannerisms he has or certain cadences or whatever, certain relationships that might pop back up with what's happening," Curtis told Entertainment Weekly. "Just trying to get his dialect and his movement down to bring that essence to the character, while also establishing that this is like 30 or so years in the past. So it's keeping that essence but also reverse-engineering it to give myself room to grow with the character to eventually get to where 50 had Kanan."
Though he's confident in his portrayal of young Kanan, the 20-year-old says it's all still nerve-wracking.
Mekai Curtis says anticipation for 'Power Book III: Raising Kanan' is 'nerve-wracking'
Curtis, Miller, and the rest of the cast and crew of Raising Kanan have just wrapped filming for the first season of the series. As the series approaches a release date, Curtis shared some behind-the-scenes footage of the cast while thanking everyone for their hard work.
"Random BTS of my second family," he shared on Instagram. "A lot of hard work and time and love went into this first season. The amount of appreciation I have for my cast and crew honestly is ridiculous. lol I still have nowhere near the words to describe how exciting, nerve-wracking, and fulfilling this is at the same time but damn, It's almost time to share @raisingkananstarz with the world."
Will 'Power Book III: Raising Kanan' crossover with 'Power Book II: Ghost'?
With fans anticipating Raising Kanan, many of them are hoping to see the series crossover with Power Book II: Ghost though it's set 30 years in the past. Power creator, Courtney A. Kemp says she's not opposed to flashbacks and flashforwards but she's not going to be them anytime soon.
"I would love to see all different versions of that, to be honest with you," Kemp told Deadline. "But I want to make sure that Raising Kanan itself has an opportunity to be its own series and not make that compete with Ghost."