'Power Book IV: Force': The Cast Has Reunited in Chicago Ahead of Season 2
The cast of 'Power Book IV: Force' has reunited in Chicago to begin filming season 2.
Power Book IV: Force is already gearing up for its second season. Considering how the first season ended, Tommy Egan (Joseph Sikora) is beginning to figure some things out in Chicago. Filming for the second season is set to be underway any day now in the Windy City.
Now, it looks like the cast has already reunited so they can get to work.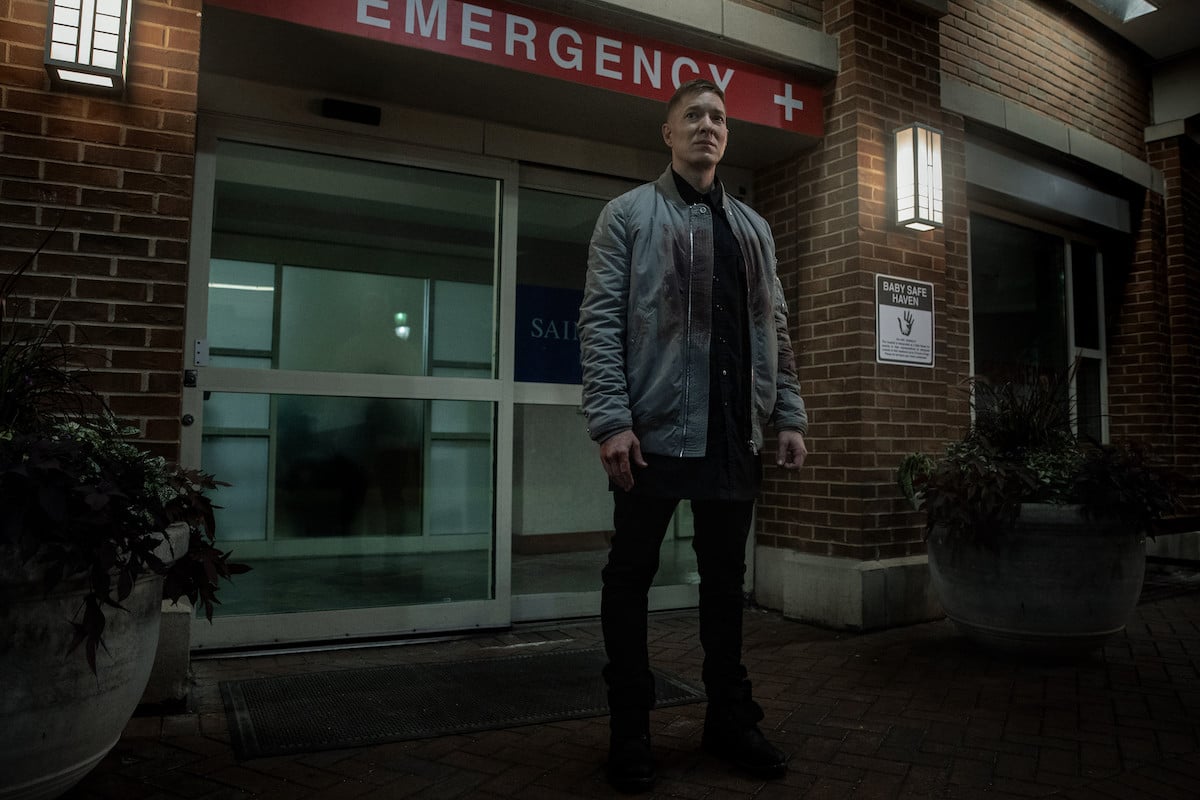 Filming for 'Power Book IV: Force' Season 2 will begin this month
Though it was just renewed in March 2022, filming for the second season of Power Book IV: Force will begin in Chicago in May 2022. According to Reel Chicago, most of the filming will take place at Cinespace. If production stays on schedule, Season 2 should premiere in February 2023.
The second season is also getting a brand new showrunner, Gary Lennon, after creator Robert Munic exited the series before it debuted.
"Our show is now in the brilliantly capable hands of Gary Lennon, who is now our showrunner," Sikora told TV Line. "I'm overjoyed. The fans have got to be ecstatic… Now you have the true voice of Tommy Egan back. Gary Lennon is the cultivator of that… I could not be more excited about that. However, whatever Gary comes up with — and if that's knocking boots with Claudia — I can only promise that however twisted that is at this point, it will make sense."
The 'Force' cast has reunited in Chicago
Since filming is slated to begin any day now, the Force cast has already reunited in Chicago. Sikora, Isaac Keys, who portrays Diamond, Anthony Fleming, who portrays JP, and Shane Harper, who portrays Vic on the series, were spotted at a Lil Durk concert at Chicago's United Center. The rapper actually raps on the theme song for Force which is titled "Power Powder Respect."
Keys shared a clip from the concert on his Instagram page.
Tommy could get arrested in 'Power Book IV: Force' Season 2
As fans know from the season 1 finale, the feds in New York City are aware that someone is stirring up trouble in Chicago. Though they don't know that the person causing chaos is Tommy, we doubt the gangster will be able to hide forever.
"I think like all things there's going to have to be an evolution of who Tommy is, how he's known by the law enforcement. I mean, look at like Tony Accardo and other mob guys," Sikora told Hollywood Life. "The feds were onto these guys in the Chicago mob for so long. Even Al Capone had that eight-year run where he was infallible, and he was having dinner with judges. I think that there's corruption at all levels, the streets, and the government, but I think that it can be an interesting mix. I think that when law enforcement, as we saw in the Power show, is on these guys' trails, everybody doesn't have the purest interest anyway, so that could be another fun storyline, how close they get, but it's exciting. I think that it actually mimics life that there are consequences for everything, and it would be irresponsible storytelling if you didn't show some of those consequences."