'Power Book IV: Force': Courtney Kemp Says She Wouldn't Have Killed off LaKeisha if She'd Know About the Spinoff
Power Book IV: Force follows Tommy Egan (Joesph Sikora) following the deaths of his best friend James "Ghost" St. Patrick (Omari Hardwick) and his girlfriend LaKeisha Grant (La La Anthony). Tommy leaves New York and heads to Chicago where he has already begun rebuilding what he'd lost.
However, had Power Universe creator Courtney Kemp known that Force would be greenlit, she wouldn't have killed off LaKeisha.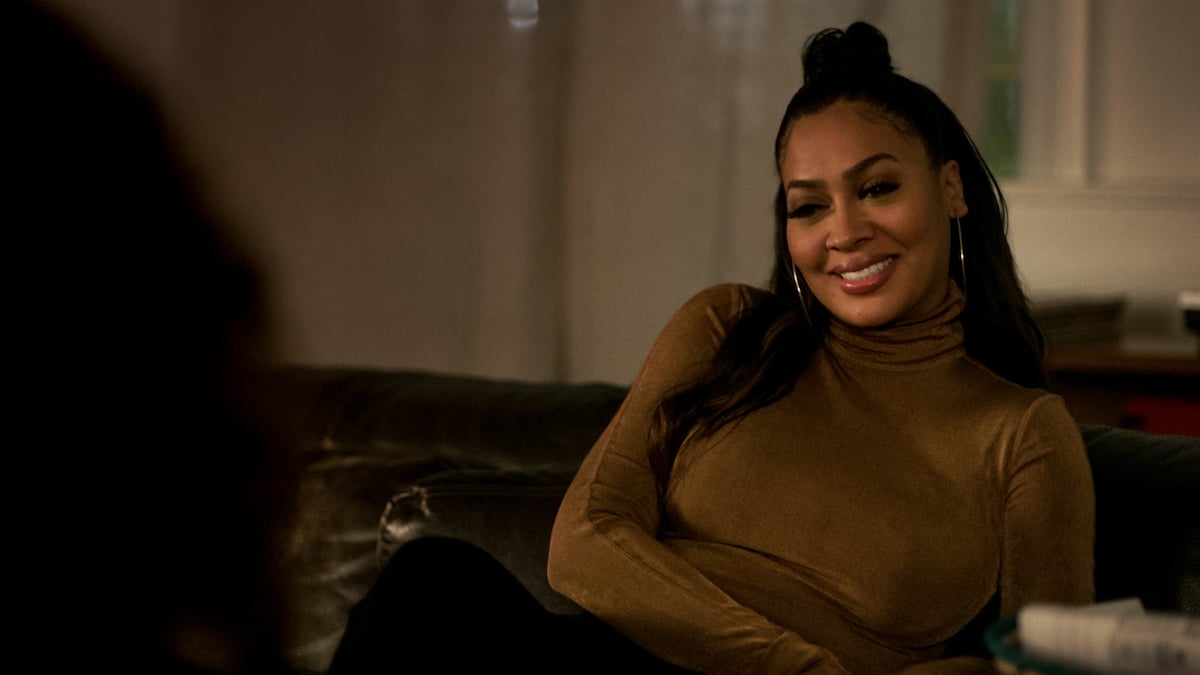 Tommy's new love interest on 'Power Book IV: Force' is complicated
Tommy has only been in Chicago for a short time, but he's already begun an entanglement with a gorgeous bar owner named Gloria (Gabrielle Ryan). What he doesn't know just yet is that she's been in a long-term on-again, off-again relationship with Irish mob leader Vic Flynn (Shane Harper).
"It's a tricky one because Vic and Gloria are definitely off when Gloria meets Tommy," Ryan told Digital Spy. "It's a very on-off relationship, which is why she's, you know, she's even open and available to being intimate with Tommy. But Tommy is also Tommy, and, you know, the instant attraction is really obvious, they have a connection straight away. And I think that Gloria's intrigued by Tommy and it's something different, you know, it's not the baggage that she has with Vic. They have a long, long, long, long-term relationship, Vic and Gloria. And Tommy is new and exciting, and this new guy in town, who wouldn't be interested in that?"
At the end of episode 102, "King of the Goddammn Hill" Vic sees Gloria and Tommy interact, so we're sure there will be hell to pay.
LaKeisha wouldn't have been killed off if Courtney Kemp had known about 'Power Book IV: Force'
Interestingly enough, Power Universe creator Courtney Kemp has revealed that she wouldn't have killed off Tommy's last girlfriend LaKeisha in Power if she'd known Ghost would've been greenlit.
Why didn't Tommy die in 'Power'?
It's interesting that Tommy has not only outlasted most people that he didn't do alongside Ghost in the original Power. After all, his short fuse has gotten him into dozens of prickly situations. Already, he's causing havoc in Chicago. However, there is a reason he didn't die in Power.
"The reason that Tommy is alive is that we had a show about selling drugs, and not just selling drugs, but the consequences, the aftermath, the destruction," Sikora explained via Express. "But ultimately you only had one character who started out wanting to sell drugs and finished wanting to sell drugs, and now that backdrop has outlasted the character."
Still, some fans believe that if Ghost had killed Tommy, then he would still be alive.  "Ghost wiping out his enemies has been a staple of the show, the major conflict of the show is James St. Patrick trying to shed the 'Ghost' side of him," one Redditor said via Express. "So if James killed Tommy, the need for the Ghost persona would die. However, the resentment from both Tariq and Tasha would be there. For the audience, it would make Ghost firmly an antagonist but leave enough to keep him sympathetic."
We'll have to see if Tommy meets the same fate as his friend when Force comes to an end.