'Power Book IV: Force': Inside Tommy and Kate's Toxic Dynamic
When Tommy Egan (Joseph Sikora) left New York for Chicago, in Power Book IV: Force, he thought he was leaving his past behind, including his mother, Kate Egan (Patricia Kalember). However, Kate can't be shoved into the past so easily. Just when he least expected it, Kate surprised Tommy in Chicago.
Their mother/son relationship has been compelling since the beginning of Power. Take a look inside their toxic relationship.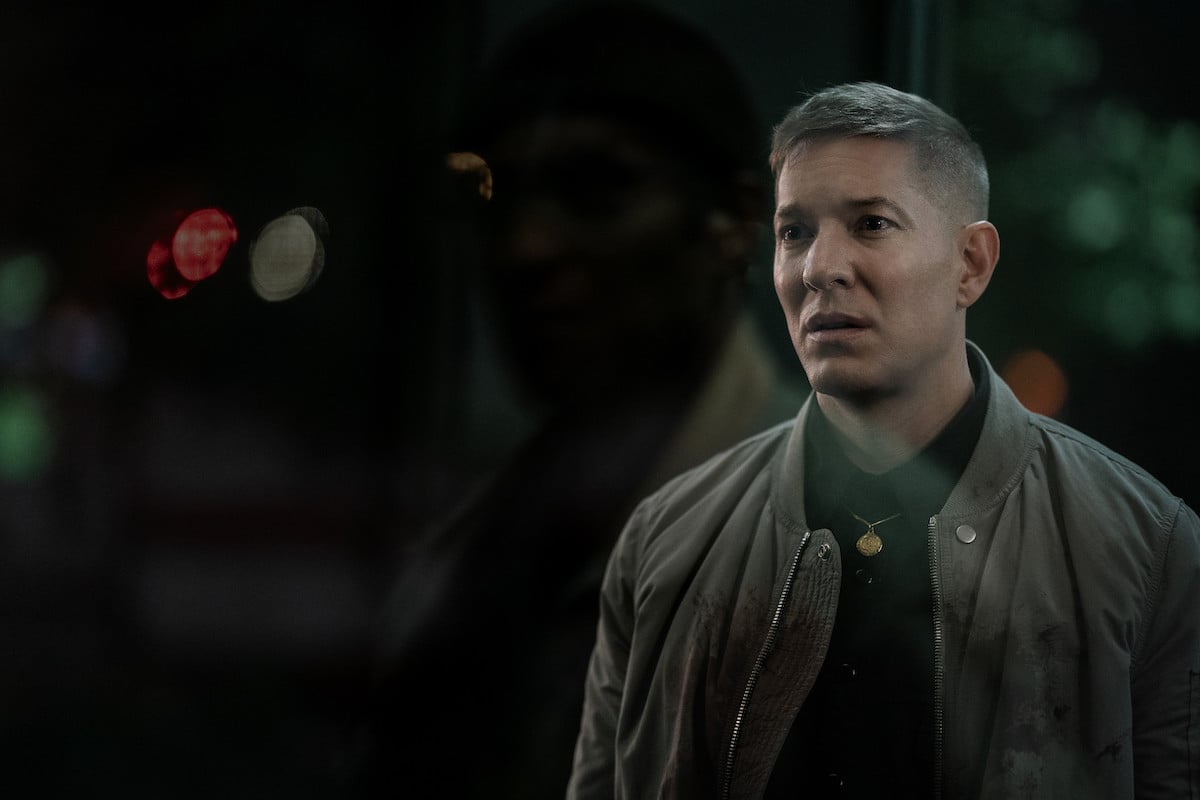 Kate Egan has shown up in Chicago on 'Power Book IV: Force'
After learning about the death of her mother from her estranged son, JP (Anthony Fleming) Kate has shown up in Chicago, coming face-to-face with Tommy whom she had assumed was dead. Knowing the chaos Kate causes wherever she goes, fans were thrilled about her return,
"Oh lord y'all done woke up the beast…mama Kate @ForceStarz," one fan tweeted. Another responded, "I was wondering when this would happen lol. And she gon try that Dahlia you know she's never leaving Chicago after the taste."
Tommy and Kate have always had a perplexing relationship and they're looking to continue that in Force.
Inside Kate and Tommy's toxic dynamic
Kate and Tommy have always had a chaotic relationship. For years, Tommy fed his mother's cocaine addiction while providing her with endless access to funds. Still, that didn't stop Kate from blaming Tommy for Ghost's death. In fact, in their final scene together on Power, Kate told her son, "You are not the son I raised, you can go to hell or California — same thing."
Now that she's back in his life, Kate is bound to set Tommy's life off-kilter again. "She puts Tommy in a constant state of being 12," Sikora told TV Line. "He's not quite strong enough to take care of himself. He's not quite capable to rule anything in any capacity. And she has that control of transforming him back to when he's 12 years old… Kate is actually Tommy's kryptonite in a lot of ways… He reverts to this childlike state where he doesn't have the strength or the mental capacity to move forward."
Hopefully, we will get to see their relationship shift in Force season 2.
Kate will likely be a major staple in 'Power Book IV: Force' Season 2
Watching the dynamic between Tommy and Kate is just too good. Now that JP and D-Mac (Lucien Cambric) are in the mix, it's likely that she won't be returning to New York City anytime soon. In fact, fans expect Kate to stick around for Force Season 2.
Sikora hinted at what we might see in the near future. "What I loved in the finale was that beautiful tableau that [director] Deon Taylor set up, of Tommy, D-Mac, JP, and Kate in the hospital," he told TV Line. "And he left it on for a full second-and-a-half, two seconds without changing the frame. To me, it was really strong, directorially, to say: We're establishing this for our story. Who knows where it's going to go? But for right now, this is a family unit."
With Liliana (Aubrey Esperanza) gone, JP may be the only one Tommy can trust, and unfortunately, Kate is going to come with the territory.