'Power Book IV: Force': Joseph Sikora Says the Show Will Reveal Tommy's Origin Story
Joseph Sikora has been portraying Tommy Egan since 'Power' debuted. Now in the upcoming Chicago-set spin-off, 'Power Book IV: Force,' Tommy's origin story will be revealed.
Joseph Sikora has starred in the Power Universe as Tommy Egan since the original drama series first debuted in 2014. Tommy was the best friend and business partner of James "Ghost" St. Patrick, who thrived off of violence and chaos and never quite understood why Ghost wanted to go legit.
Despite many close calls of the six seasons of Power, Tommy managed to remain alive once the series finale credits rolled. Now, Sikora is set to reprise his role in the upcoming Power spinoff, Power Book IV: Force.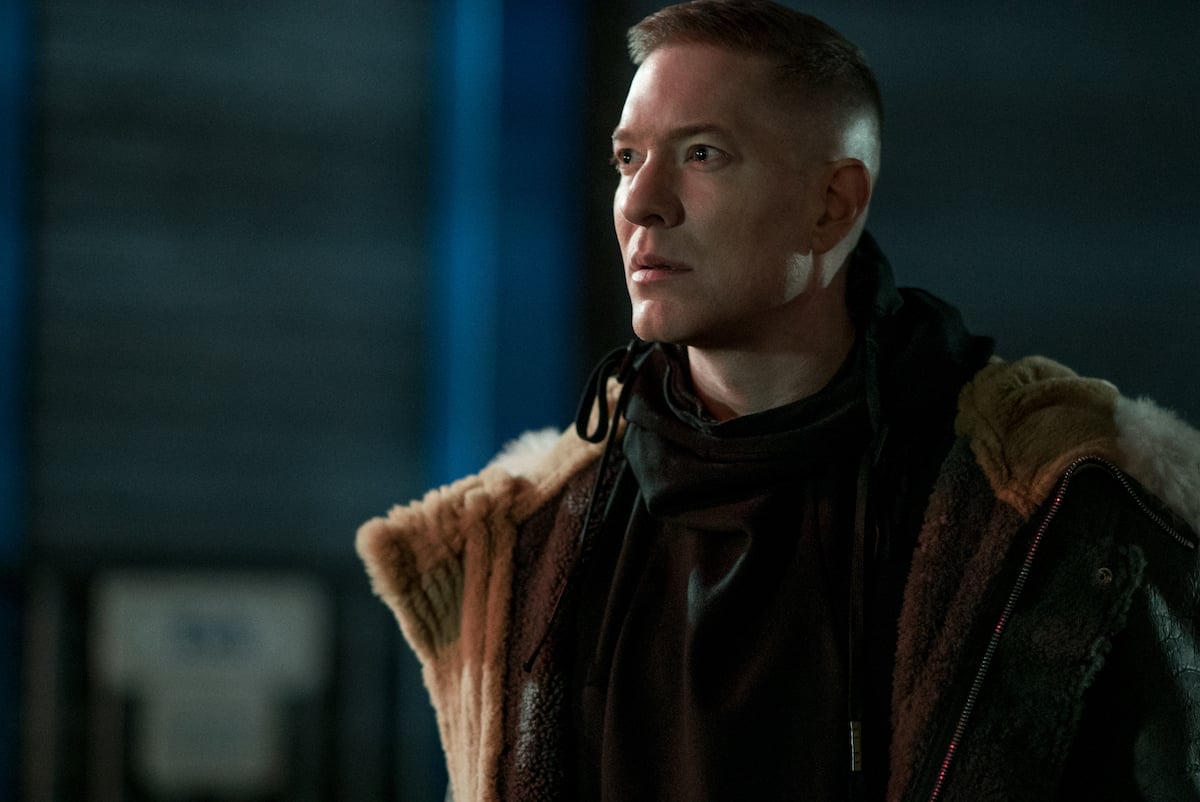 Joseph Sikora based his 'Power' character, Tommy, on 50 Cent
Sikora snagged the role of Tommy after Hardwick was already cast on the show. He grabbed the part due to his chemistry with Hardwick and because he portrays the menacing drug kingpin so well. In fact, Sikora said he used Power executive producer Curtis "50 Cent" as the blueprint for his character.
Sikora spoke with Jalen Rose for the New York Post's Renaissance Man podcast. He explained that he based Tommy's mannerism on "How To Rob" era 50 Cent.
He said that he viewed, "dozens and dozens, maybe even hundreds of hours of 50 Cent interviews; that the cadence, word choice, the feeling, the vibe is a lot of it." Clearly, all worked out well for him.
What will 'Power Book IV: Force' be about?
Power Universe fans are also thrilled that though the original series is over, we are about to see a lot more of Tommy. Sikora is set to star in the third Power spinoff, Power Book IV: Force. This TV series is set to center what Tommy will do following Ghost's death and his decision to leave New York City for good. It is currently slated to air in early 2022.
"It definitely is in terms of its violence and sexuality very old school Power," Power creator Courtney A. Kemp told Deadline.
For Sikora this is an opportunity to see Tommy rebuild on his own, something he's never had to do before. "I think that it's going to take all facets of Tommy that we've built up to until now to not only survive but to potentially thrive — and to potentially leave," Sikora told Entertainment Weekly. "You don't know if it's going to be one city and then another city and if he's going to keep bopping or what connections need to be made."
'Power Book IV: Force' will reveal Tommy's origin story
As Tommy heads to Chicago and then possibly to California to begin rebuilding his drug empire, Sikora also suggests that fans will learn more about Tommy's origin story. Born and raised in Queens, New York, Tommy was often the only white person in his neighborhood and he became close with Ghost after his late friend defended him. We've also met Tommy's mother, Kate Egan (Patricia Kalember), and his late father, mob boss Tony Teresi (William Sadler).
However, Power Book IV: Force will give fans a deep dive into Tommy.
"So to deal with the psychology of the character is what's most fun for me. I enjoy Tommy's fearlessness and his loyalty, his steadfast pursuit of the game, how that translates into relationships, how that translates into loss. So I think that people are going to get a lot of these answers about Tommy."