'Power Book IV: Force': Joseph Sikora Revealed What Originally Drew Him to the Role of Tommy
In the Power Universe, Joseph Sikora's Tommy Egan is perhaps the most beloved character on screen. Vicious and intense, Tommy is first introduced as James "Ghost" St. Patrick's (Omari Hardwick) lifelong best friend and business partner. However, while Ghost is trying to get out of the drug game, Tommy feels most at home in the thick of it.
Now, ahead of the debut of his Tommy-centered spinoff, Power Book IV: Force, Sikora is revealing what initially drew him to the role in the first place.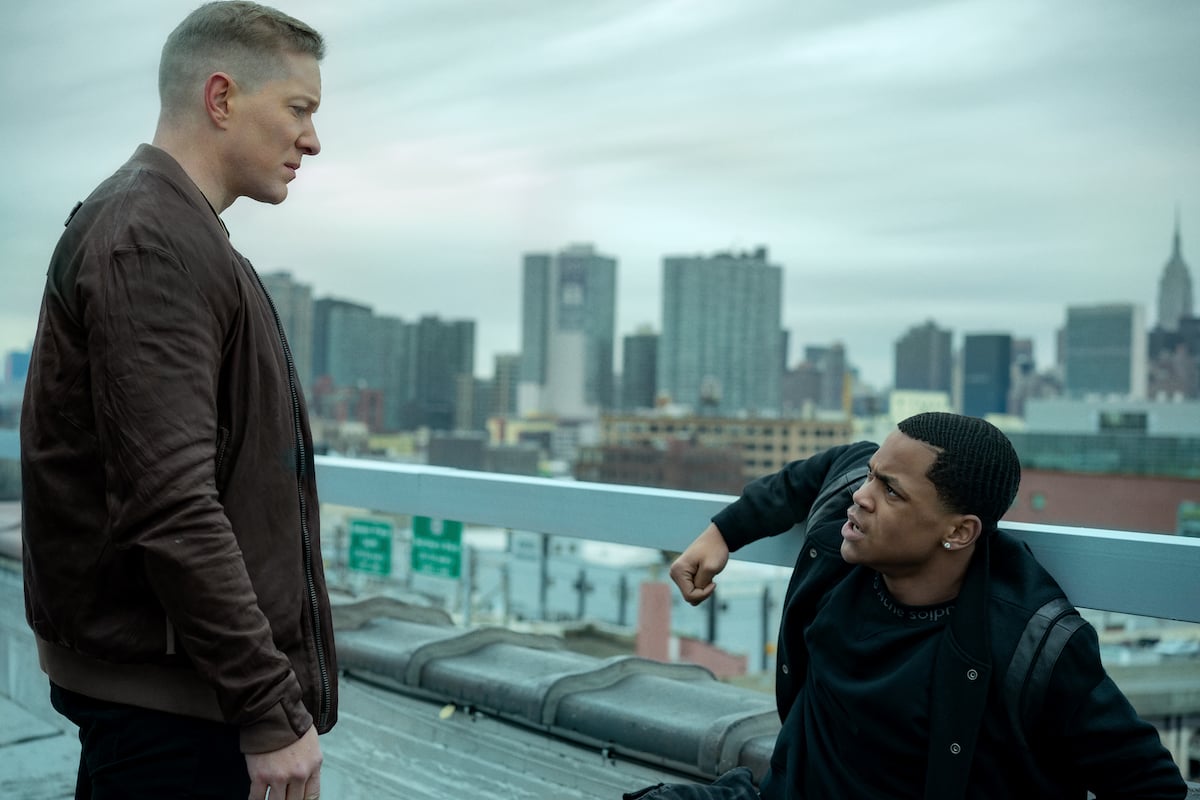 Joseph Sikora said he based his 'Power' character Tommy on 50 Cent
Sikora has been portraying Tommy for nearly a decade, so he's well-versed in the character at this point. However, he says that originally when he read for the role and won it, he decided to base the menacing drug dealer on his boss, Power Universe executive producer, Curtis "50 Cent" Jackson.
He spoke with Jalen Rose for the New York Post's Renaissance Man podcast. During the conversation, Sikora explained that he modeled Tommy's mannerisms on "How To Rob" era 50 Cent.
He revealed that he watched "dozens and dozens, maybe even hundreds of hours of 50 Cent interviews; that the cadence, word choice, the feeling, the vibe is a lot of it."
RELATED: 'Power': How Joseph Sikora Really Feels About the End of the Original Series
Joseph Sikora revealed what originally drew him to the role of Tommy Egan on 'Power'
In fact, when he first read for the role of Tommy, it was 50 Cent that drew him into the story. "It was a 50 Cent product, and I was a fan," he told Entertainment Weekly. "But even more than that, I'm a journeyman actor — I've been in the Screen Actors Guild since 1988, this is what I do. So it was a job, and the challenge of every job is to create a 360-degree, fully functional human being that makes extreme choices because nobody ever wrote a play or a TV show about an ordinary day. I love playing Tommy. It's just a never-ending fun video game for me. It never gets old."
Power fans are about to see a lot more of Tommy soon.
RELATED: 'Power Book IV: Force': Hints About the New Show Can Be Found in the 'Power Book II: Ghost' Season 1 Finale
When will 'Power Book IV: Force' debut?
Power Book IV: Force the fourth installment in the Power Universe, and the highly-anticipated Tommy-focused spinoff is set to debut on Starz in early 2022. Though we don't have an exact release date just yet, Sikora gave some major hints about the series. "It's really f—ing good," he told Entertainment Weekly. "People are going to love it."
The last time we saw Tommy in Power, he was watching his best friend die on the floor of their nightclub. Later, we saw him return to NYC in Power Book II: Ghost, where he disowned Tariq (Michael Rainey Jr.) and Tasha (Naturi Naughton). In Force, we're going to see Tommy restart his life outside of NYC in Chicago. Power creator Courtney A. Kemo says Force is going to be for the OG Power fans. "It definitely is in terms of its violence and sexuality very old school Power," she told Deadline.
"I think that it's going to take all facets of Tommy that we've built up to until now to not only survive but to potentially thrive — and to potentially leave," Sikora told Entertainment Weekly. "You don't know if it's going to be one city and then another city and if he's going to keep bopping or what connections need to be made."