'Power Book IV: Force': Joseph Sikora Says the Dynamic Between Tommy and Liliana Is His Favorite
Tommy Egan (Joesph Sikora) is already proving that he has what it takes to take Chicago by storm on Power Book IV: Force. Amid the deaths of James "Ghost" St. Patrick (Omari Hardwick) and LaKeisha Grant (La La Anthony), Tommy is trying to rebuild far away from New York. However, he's already hit a couple of roadblocks.
Tommy has found himself in the middle of a war between the Flynn crime family and the Chicago Brothers Incorporated (CBI). However, he's not as alone as he originally thought.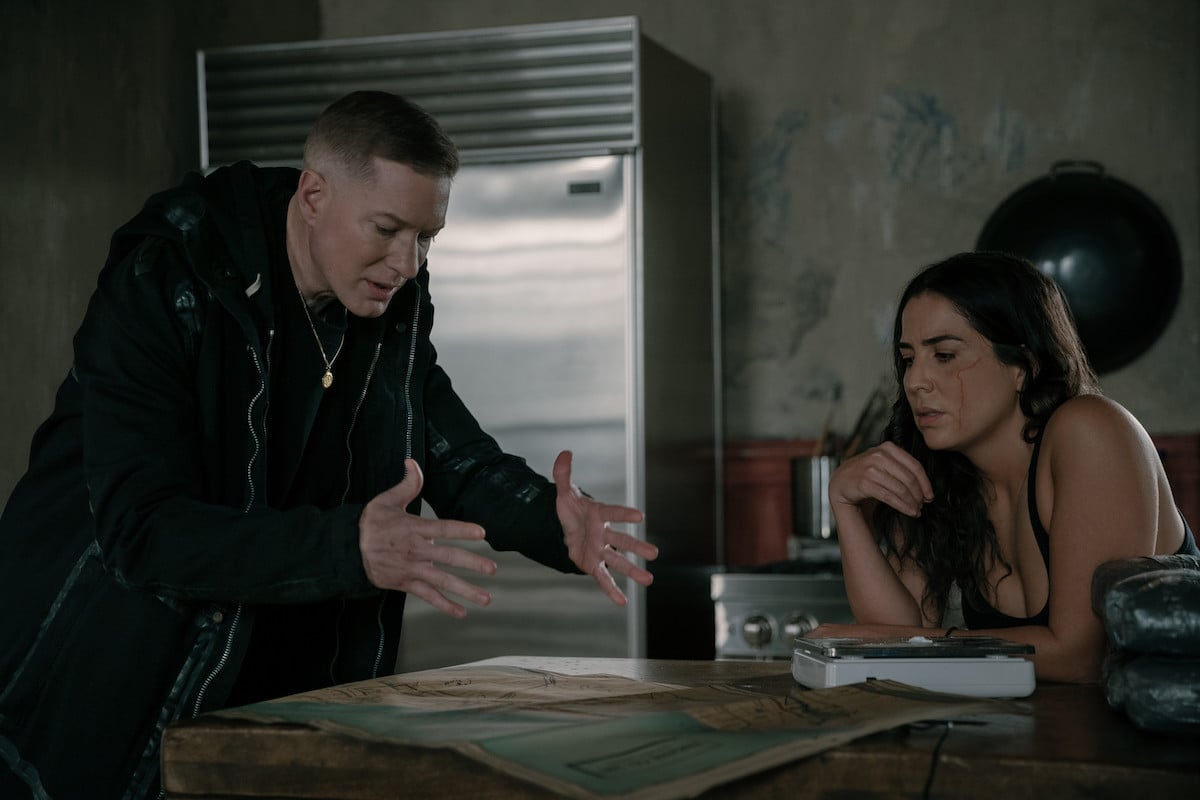 RELATED: 'Power': How Joseph Sikora Really Feels About the End of the Original Series
Liliana's connection to Tommy explained
Fans got a blast from the past in the second episode of Power Book IV: Force, "King of the Goddamn Hill." As the episode opened, Tommy was attacked by a woman with a massive scar on her face, fans immediately recognized her as Liliana (Audrey Esparza) from Power.
Fans might recall that Liliana was introduced in the pilot episode of Power as a drug runner for Tommy and Ghost. However, in episode 102, she was attacked at knifepoint by Pink Sneakers who had been hired by a then-incarcerated Kanan Stark (Curtis "50 Cent" Jackson) to cause chaos and confusion in Tommy and Ghost's drug operation.
Though Tommy wanted her dead, thinking she was a liability to their organization, Ghost spared Liliana's life.
Joseph Sikora says the dynamic between Tommy and Liliana is his favorite on 'Power Book IV: Force'
Though Tommy was looking for a fresh start when he decided to settle in Chicago, it appears that he's grown a soft spot in his heart for Liliana. He trusts her and likes having her by his side. "That was a brilliant decision of [creator] Courtney Kemp to do that, in the way of, what a great actor Audrey Esparza is from certainly one of my favorite relationships that develop over the course of the first season," Sikora told Digital Spy. "And I think in a lot of ways that she is that little piece of New York that Tommy needs to keep going. There's obviously huge conflict between them but the relationship that develops in terms of understanding is probably more comforting to Tommy than any other relationship in the series."
Tommy has come a long way from wanting Liliana dead. Still, we know that Liliana is also going to look out for herself above all others.
'Power Book IV: Force' isn't on the same timeline as 'Power Book II: Ghost'
With characters from Power appearing in Force, fans are desperate to know if there will be a crossover between Force and Power Book II: Ghost in the future. Though it's possible, fans should know that the shows aren't on the same timeline.
Ghost follows Tariq St. Patrick (Michael Rainey Jr.) the son of James "Ghost" St. Patrick, in the year or so following the death of his father. Since Ghost has already wrapped its second season, Tariq should be nearing the end of his first year of college. In contrast, Force takes place shortly after Tommy finds his best friend bleeding out on the floor of Truth nightclub.
Though Tariq and Tommy currently aren't speaking that could change in the future. "I can't tell you [if Tariq will seek out Tommy], but you know he's definitely going to need uncle Tommy's help at a point," Sikora said via Express. Tommy appeared in the season one finale of Ghost, so we're going to have to wait and see how Force pans out.
RELATED: 'Power Book IV: Force': Joseph Sikora Says the Show Will Reveal Tommy's Origin Story