'Power Book IV: Force': Joseph Sikora Says Ghost's Memory Will Have a Major Influence on Tommy
Ghost's memory will have a major influence on Tommy as he navigates Chicago in 'Power Book IV: Force'.
The debut of Power Book IV: Force is just around the corner and already, fans are in a frenzy. The series is set to center one of the most beloved characters in the Power Universe, Tommy Egan (Joseph Sikora). Fans will watch Tommy leave New York for Chicago following the death of his best friend and business partner James "Ghost" St. Patrick (Omari Hardwick). 
Though Ghost is dead and buried, Sikora says his memory will have a huge influence on how Tommy navigates this new chapter in his life.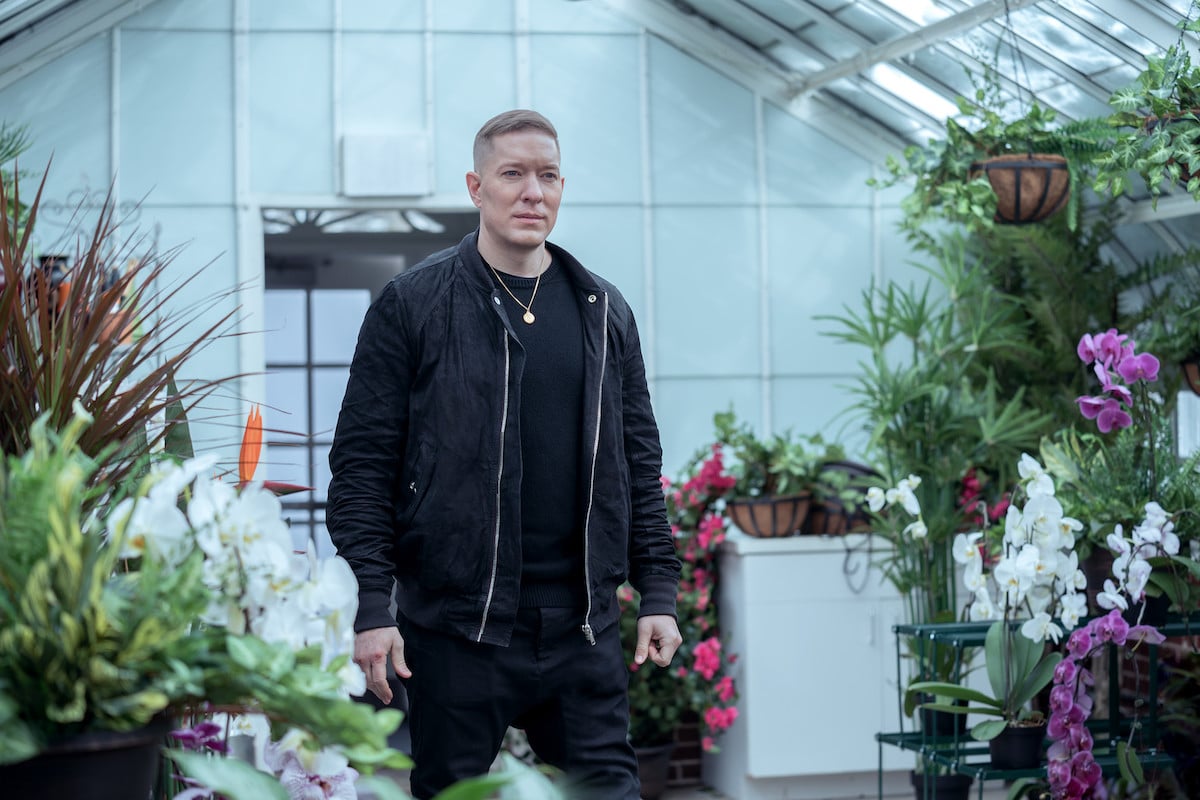 'Power Book IV: Force' will premiere on Feb. 6, 2022
The fourth installment in the Power Universe will debut after the season 2 finale of Power Book II: Ghost. Force will pick up just as Tommy leaves Tariq in the graveyard in Power Book II: Ghost Season 1.
"One step leads to another and Tommy quickly finds himself in Chicago's drug game, inserting himself between the city's two biggest crews," the Starz press release said via Deadline. "In a city divided by race, Tommy straddles the line, ultimately becoming the lynchpin that not only unites them – but holds the power to watch them crumble. Tommy uses his outsider status to his advantage, breaking all the local rules and rewriting them on his quest to become the biggest drug dealer in Chicago."
Joseph Sikora says Ghost's memory will have a major influence on Tommy
Though Force is very much Tommy's story, Sikora says that Ghost's memory will have a major effect on how his character moves forward in his business and personal life.
"Well, I think that it's impossible to have Ghost without Tommy and impossible to have Tommy without Ghost," he told Express.  "So I think that not only the lessons that Tommy has learned through his true brotherhood with Ghost but also, you know, Tommy is – there's a lot of some serendipitous moments for Tommy. And I think that Tommy is going to miss Ghost but I think that Tommy is so influenced by Ghost and that relationship that he had… I think that the Power fans are still going to get a glimpse of Ghost and the strategicness and the strategic brilliant mind that Ghost had that Tommy has had to develop."
We're just going to have to wait and see how it all pans out.
Will Omari Hardwick appear on 'Power Book IV: Force'?
While Tommy and Ghost's relationship will obviously be a major theme in Force, fans want to know if they will see Hardwick embody the late character on the Chicago-set show. After all, the Spell actor has not yet appeared on the first Power spinoff Ghost.
Sikora has hinted at Hardwick's possible appearance on Force. "He very well might," Sikora said on Instagram Live. He could also make an appearance as a live character you never know."
The Chicago-born actor also explained why Tommy survived when Ghost didn't. "The reason that Tommy is alive is that we had a show about selling drugs, and not just selling drugs, but the consequences, the aftermath, the destruction," Sikora explained via Express. "But ultimately you only had one character who started out wanting to sell drugs and finished wanting to sell drugs, and now that backdrop has outlasted the character."