'Power Book IV: Force': Joseph Sikora Says Tommy Is on the Spectrum
'Power Book IV: Force' star Joseph Sikora revealed that Tommy is on the spectrum.
Power Book IV: Force centered on Tommy Egan (Joseph Sikora) following the death of his best friend and business partner, James "Ghost" St. Patrick (Omari Hardwick). Destroyed by Ghost's death and with their New York business in shambles, Tommy left New York for a fresh start in Chicago.
With the entire series focused on Tommy, fans noticed a different vulnerability and brilliance in the character. Now, Sikora has revealed that Tommy is on the spectrum.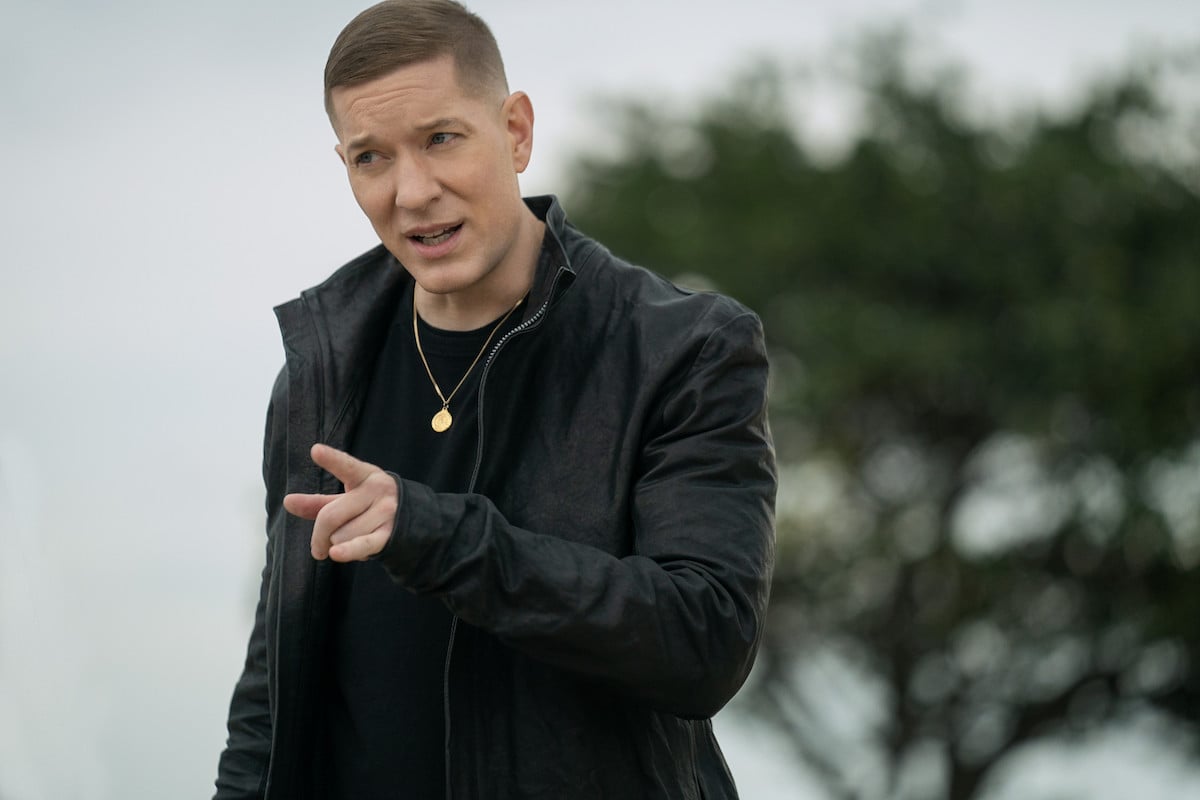 Fans think Tommy is less violent in 'Force' than he was in 'Power'
Fans noticed a change in Tommy in Force from the original series.  "Tommy was WAY more brutal on the OG show and had a psychotic temper," one Redditor said. "Here, they actually have to chill him out cause he's the main character." Another added, "It's still the same Tommy he'll merk you if you come at him wrong so he still got that temper jus more chill."
Another added,  "Someone mentioned methodical and I feel that's right on point," they explained. "I feel like he lived in Ghost's shadow in the OG season. Ghost says jump, Tommy asks how far. (not all the time but 80% of the time). Seeing him make chess moves and remain ruthless at the same time is going to be intense and a lethal combination."
It seems that without Ghost, Tommy can expand and stretch in ways that he may not have been able to previously.
Joseph Sikora says that Tommy is on the spectrum
From the moment we met Tommy in Power, it was clear that he was different. He had a laser focus on his work, missed some social cues, valued loyalty over everything, and had some very high emotions when it came to dealing with things like his former girlfriend, Holly (Lucy Walters), and his father Tony Teresi (William Salter). Now, Sikora has revealed that he's always portrayed the fan-favorite character as someone on the spectrum.
"It's probably time to just come out with it," Sikora told The Wrap. "I've always played Tommy on the spectrum. It's not 'normal' like the rest of us, it's special, I'm playing Tommy as special."
Sikora was adamant that Tommy being on the spectrum had nothing to do with his criminal behavior, but it has influenced the manner in which he navigates certain things and he how thinks.
Tommy is going to have to rebuild his life again in 'Power Book IV: Force'
Now that Liliana (Audrey Esparza) is dead and Kate (Patricia Kalember) has come to Chicago, Tommy is going to be dealing with a lot more than he bargained for. Moreover, he's found himself in the crosshairs of both the Serbs and the Irish mob. In the second season of Force, we're going to see him rebuilding his life once again.
"Depending on how things turn up in Chicago, if Tommy survives Chicago, if he becomes the king of Chicago, if he has to leave Chicago, why can't he go and step out of that?" Sikora told Entertainment Weekly. "All of those things are definite possibilities. I think that it opens up the possibility that Tommy could die at any moment."
With hardly anyone left in his corner, it's unclear how Tommy will proceed next.