'Power Book IV: Force': Joseph Sikora Says the Tone of the Show Will Shift in Season 2
'Power Book IV: Force' Season 2 is already in the works and Joseph Sikora says to expect a tone shift.
Power Book IV: Force Season 1 has come to an explosive end. Tommy Egan (Joseph Sikora) left New York for Chicago at the end of the original Power and he found much more than he bargained for. In the Windy City, he found a brother, JP (Anthony Fleming) that he never knew he had, and he got wrapped up with the Irish mob and a southside gang, Chicago Brothers Incorporated.
In the first season, fans watched Tommy try to find his footing. Now the tone of the series will shift for season 2.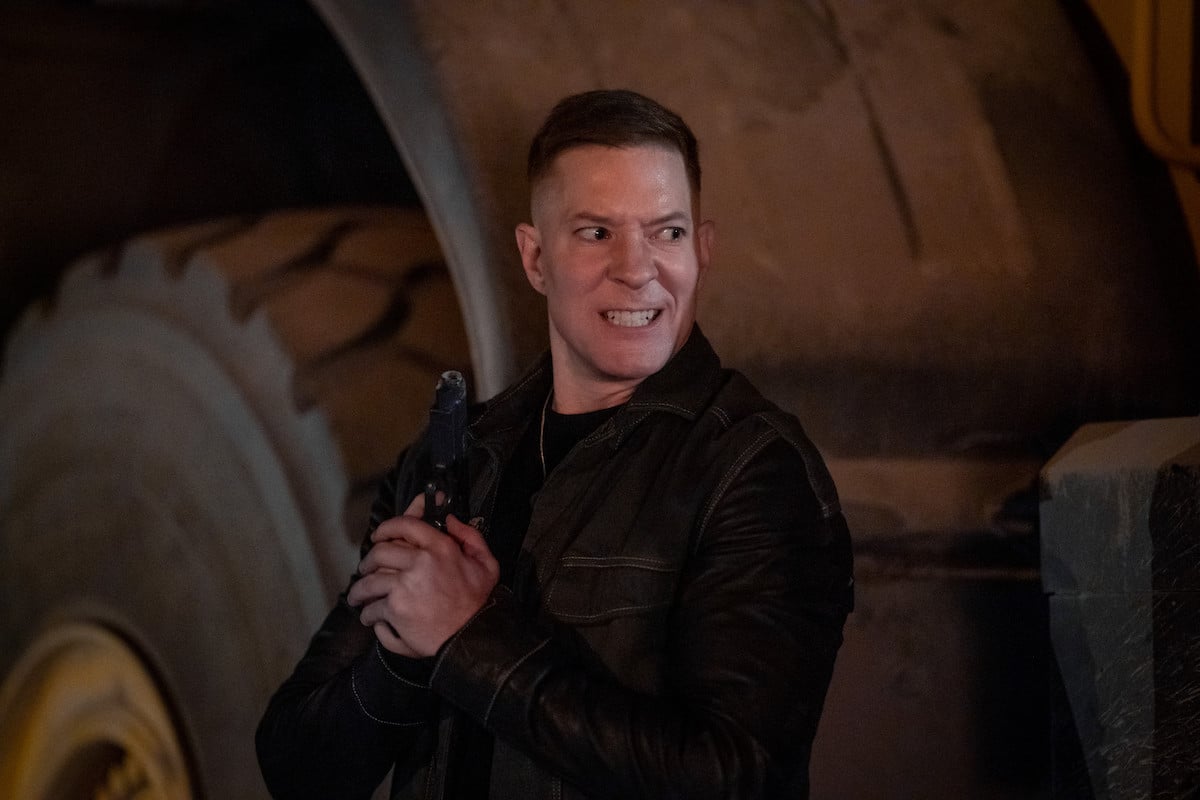 Joseph Sikora says 'Power Book IV: Force' Season 2 will be better than season 1
The first season of Force certainly had its stumbles. Months before the show even aired, Deadline reported that creator/showrunner Robert Munic had left the series due to "creative differences." As a result, the first season seemed very rushed and had some outlandish storylines.
However, Sikora says season 2 will be different. In response to a fan's criticisms of the series on Instagram he responded. "The writing on season 2 is going to be [insert three fire emojis] tho. @gary_lennon is in charge now (from the OG Power show.) He's the best. Trust."
The tone of 'Force' is expected to shift in season 2
In addition to Lennon taking the reins of the series, Sikora says fans should be prepared for a tone shift in the series. "There is a lot of action, I really do appreciate that, I like that about the show," he told The Wrap. "I think Chicago lends itself to that. There's almost this urban wildlife happening. Chicago, even back in the 1890s, in the New York Tribune where it was first coined 'go west young man, go west' and find your fortune. So there's always almost this western vibe, shootouts, and such. I'm sure that our showrunner, Gary Lennon, one of the most brilliant storytellers I've ever had the luxury of working with, is going to really utilize the background of Chicago as a character."
We're also hoping that the storylines take a bit more time to develop in season 2. Moreover, now that Vic (Shane Harper) knows the truth about his father, Tommy may have gained a new ally.
'Power Book IV: Force' Season 2 will debut in 2023
Now that the first season of Force is coming to an end and the writers' room for season 2 has been set, fans can expect production to begin in the forthcoming months. Since shows tend to debut within a year, fans believe that Force Season 2 will drop in early 2023.
Though Sikora hasn't said much about the new season other than the fact that there is a new showrunner attached he does have some hopes about the show's direction. "I'll be up for a second and third season easily because I think there's a lot more story to tell. I think Chicago as a city deserves it," Sikora told Digital Spy. "And I think the fans deserve it to get to a place where we can live with less words and more time in Tommy's psyche."
Moreover, now that Kate (Patricia Kalember) is in town and Liliana ( Audrey Esparza) is presumed dead, he's going to have to rebuild from scratch.