'Power Book IV: Force': Joseph Sikora Teases Tommy and Liliana Conflict
Power Book IV: Force made its much-anticipated arrival on Starz on Sunday, Feb. 6. Set in the days after Ghost's death in Power, the show follows his best friend Tommy Egan as the mean-eyed gangster makes good on his promise and leaves New York for good. He ultimately lands in Chicago, determined to be the biggest drug dealer "there ever was."
Though there are mostly new faces, original Power characters have been promised to appear. Liliana turned up in a recent episode, but it's not all good between her and Tommy.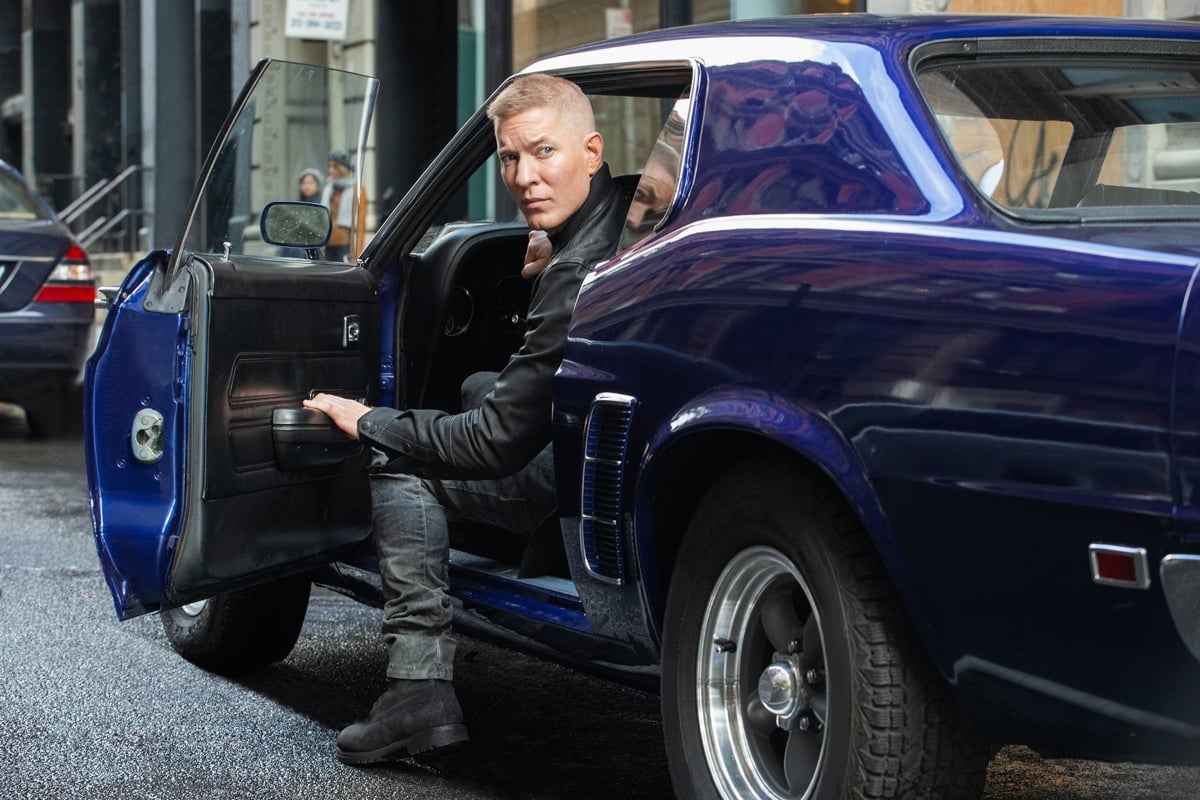 Liliana made her return in 'Power Book IV: Force'
Liliana appeared in the second episode of Power Book IV: Force. Tommy was walking in an alley when he was suddenly attacked by a woman with a cut across her face. He recognized her as Liliana, a Power character left disfigured following a fight with Pink Sneakers. Tommy wanted Liliana dead because he thought the mark made her too recognizable, but Ghost decided to keep her alive.
Liliana, believing Tommy was in Chicago to kill her, tried to kill him first. But the fight was interrupted when a police car drove past. Later, Tommy went to her house later to finish the job, but he had a change of heart after finding drugs stashed underneath her floor.
RELATED: 'Power Book IV: Force' Isn't on the Same Timeline as 'Power Book II: Ghost'
Sikora's reaction to Liliana's return
Sikora opened up about the return of Liliana in an interview with Digital Spy.
"That was a brilliant decision of [creator] Courtney Kemp to do that, in the way of, what a great actor Audrey Esparza is from certainly one of my favourite relationships that develop over the course of the first season," he said. "And I think in a lot of ways that she is that little piece of New York that Tommy needs to keep going."
Power Book IV: Force Episode 3 saw Tommy team up with her. He views it as an opportunity to get back into the drug trade. But things aren't all peachy between them just yet.
"There's obviously huge conflict between them but the relationship that develops in terms of understanding is probably more comforting to Tommy than any other relationship in the series," Sikora continued.
Sikora also commented on another important relationship
He also gave his reaction to finding out about Tommy's brother JP (Anthony Fleming III). While most people reacted with shock, Sikora said he was mostly excited at the chance to work with Fleming, a longtime friend.
"My reaction was, is that I thought, 'Wow, what a wonderful opportunity to work with my old friend and colleague, and college alumnus, Anthony Fleming III'. We actually had done a play together in Chicago years and years ago, so I was really excited to work with him," said Sikora.
"He's such a brilliant actor," he added. "He's got that great deep voice and gravitas, and almost this kind of Shakespearean command, but also just that the character is kind of unsure and we find out that things haven't been going great for him and it'll be a very interesting family dynamic as well I think."
RELATED: 'Power Book IV: Force': La La Anthony Had a Hilarious Reaction to Tommy Egan's New Love Interest