'Power Book IV: Force': Omari Hardwick Reacts to Post About Tommy's Spinoff
Power never ends. Although Starz's hit crime drama came to a close in 2020, it has since launched several spinoffs, with the network recently rolling out Power Book IV: Force.
Focusing on Tommy Egan (Joseph Sikora), the series follows the hot-headed crime boss in the aftermath of losing his best friend, James "Ghost" St. Patrick (Omari Hardwick). Seeking a fresh start, Tommy leaves New York for Chicago, where he's primed to rebuild his business from the ground up.
The premiere of Power Book IV: Force was met with plenty of commentary from fans and even a few celebrities, including Hardwick.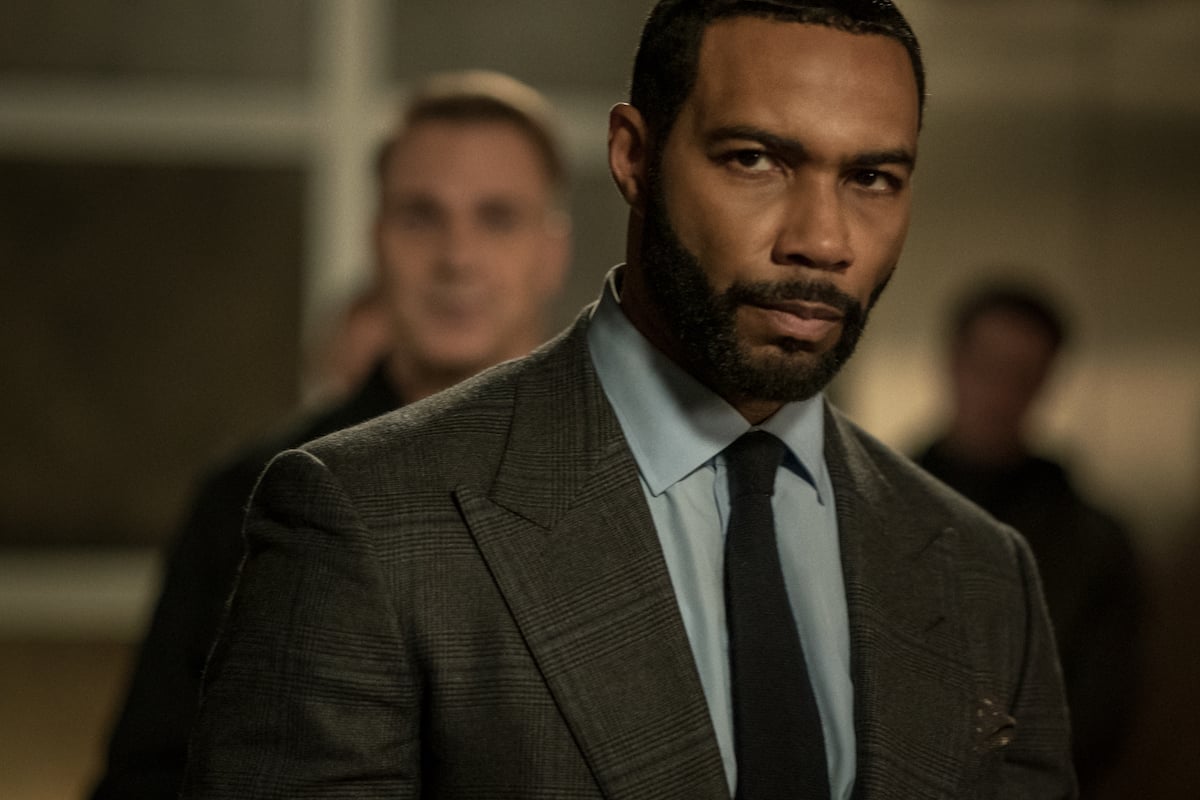 Tommy Egan's spinoff finds him in a new world
Released on Feb. 6, Force picks up right after Tommy leaves Tariq St. Patrick in the graveyard in Power Book II: Ghost Season 1. He had his mind set on California but decides to stop in Chicago to handle some business first.
"What was supposed to be a quick stop turns into a labyrinth of family secrets and lies Tommy thought were long buried," a quote from the synopsis reads via Deadline. "One step leads to another and Tommy quickly finds himself in Chicago's drug game, inserting himself between the city's two biggest crews."
"In a city divided by race, Tommy straddles the line, ultimately becoming the lynchpin that not only unites them – but holds the power to watch them crumble," the statement continues. "Tommy uses his outsider status to his advantage, breaking all the local rules and rewriting them on his quest to become the biggest drug dealer in Chicago."
Omari Hardwick's comment about 'Power Book IV: Force' was pure support
Sikora celebrated the premiere of Force in a post on Instagram. Sharing a selfie from the first day of filming, he wrote: "It's here. February 6th. This was day ONE of filming. Thank you God. 🙏🕊 I want EVERYONE to let me know what you think. TOMMY. IS. BACK. 😈😈😈😈"
Sikora's comment section was flooded with messages, including from Hardwick, who sent supportive words to his former onscreen brother. "🙏 go get em," he wrote, to which Sikora responded, " Thanks O. 🙏🕊💯"
Other Power actors also left messages, with Michael Rainey Jr. (Tariq St. Patrick) saying: "Go crazy unc 🔥🔥🔥🔥," and Lela Loren (Angela Valdez) writing in part, "LETS GO FORCE!!!!"
Created by Courtney Kemp, Power starred Hardwick as a shady businessman with a double life as a drug dealer. It ran for six seasons, from 2014 to 2020, and ended with his death, committed by his son Tariq.
Tariq figured that killing Ghost would solve all of his family's problems, but as viewers have come to learn, he was sadly mistaken. When money becomes an issue, he also begins selling drugs, leading him down a familiar path that often has disastrous results.
Will Ghost be in 'Power Book IV: Force'?
Although Ghost's story is over, many fans hope he'll be brought back for one of the spinoffs. When asked whether Ghost would appear in Force, Sikora said on Instagram Live: "He very well might. He could also make an appearance as a live character, you never know."
Hardwick has also said he's open to reprising his role. "I never close the door," he told the podcast Higher Learning With Van Lathan and Rachel Lindsay when asked about the possibility of returning to be Ghost. "… I'm never not open. Hell, you name the guy Ghost and so there's always, to me, a possibility of being just that."
"I would come back but perhaps in a spinoff just in a space to give leverage to the show to go, OK, Ghost is speaking to Tariq, but we know he's not actually there," he continued. "OK, Ghost is in Tommy's head, but is he really there? You know, just leaving that mystique. But I'd always be open. [Power] changed my life."
We'll see what happens with that. In the meantime, check out Force now on Starz.
RELATED: 'Power' Creator Reveals the Real Reason Jukebox Was Killed Off