'Power Book IV: Force': The Season 1 Finale Is Extra Long
The 'Power Book IV: Force' Season 1 finale will be extra long and will tie up some loose ends.
The first season of Power Book IV: Force is coming to a close, and to say that Tommy Egan (Joseph Sikora) has made a name for himself in Chicago would be a major understatement. Following the death of his best friend and business partner, James "Ghost" St. Patrick (Omari Hardwick), Tommy decided that New York was over. Though he had every intention of heading toward Los Angeles, he found himself stopping and staying put in Chicago. So far, Tommy has been dealing with the Irish mob, led by the Flynn family and Chicago Brothers Incorporated (CBI) a gang who runs the south side of the city.
Fans have been anticipating the season 1 finale, and from what we understand it's going to be a supersized event.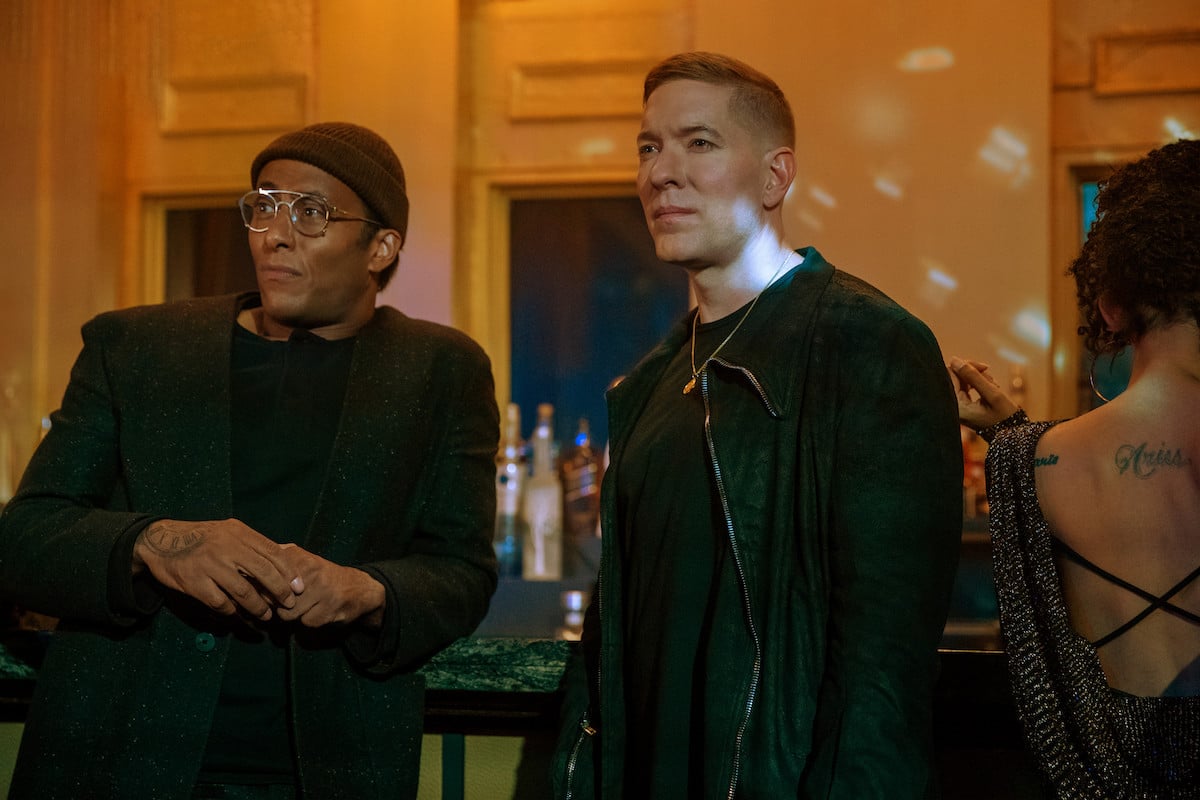 The 'Power Book IV: Force' Season 1 finale will be delayed
Tommy is already turning Chicago on its head and thwarting all of the rules. At present, he is in business with Claudia Flynn (Lili Simmons), the daughter of the Irish mob boss, Walter Flynn (Tommy Flanagan). He has also come between brothers Diamond (Issac Keys) and Jenard (Kris D. Lofton) who head CBI. Moreover, Tommy has discovered that he has a brother named JP (Anthony Flemming) that his mother Kate (Patricia Kalember) kept from him.
We'll have to wait to see what happens next in episode 109, which is titled "Trust." It's set to air on Starz on April 10, 2022.
The Force finale is set for April 17. After that, it will be six months before we get another Power Universe series.
The 'Power Book IV: Force' Season 1 finale will be longer than an hour
Though we won't be getting a new episode of Force this week, when it does return, we are in for a treat. The season 1 Force finale will be longer than its typical one-hour run time. TV Guide is reporting that episode 110 which is titled, "Family Business" will have a run time of 68 minutes.
Since there is so much up in the air, including Kate's potential appearance in Chicago, the aftermath of Gloria's (Gabrielle Ryan) death, the distribution of Dhalia, and everything in between, this should allow the writers to tie up some of the storylines in preparation for season 2.
What is the finale about?
Diamond and Jenard have not yet come to blows, but if we were going to guess, that's coming soon. Moreover, Vic is going to lose his mind now that Gloria is dead, but we're not sure who is going to be placed in his crosshairs. It could be Tommy, but it could also be his father, Walter.
We think that the season finale might also tie in to the season 2 finale of Power Book II: Ghost, but we're just not quite sure how yet.
[Correction: An earlier version included an inaccurate finale date for Force.]