'Power Book IV: Force' Season 1 Finale Preview
'Power Book IV: Force' is about to close out its first season. Here's an extensive finale preview.
The Power Book IV: Force Season 1 finale is nearly upon us. For the entire first season of the series, fans have watched Tommy Egan (Joseph Sikora) find his footing in Chicago, without James "Ghost" St. Patrick (Omari Hardwick), by his side. Though he initially made some inroads, it now seems that the Chicago Brothers Incorporated (CBI) which is headed by brothers Diamond (Issac Keys) and Jenard (Kris D. Lofton) as well as the Irish mob, helmed by the Flynn family are against Tommy.
But what can fans expect from the Force Season 1 finale?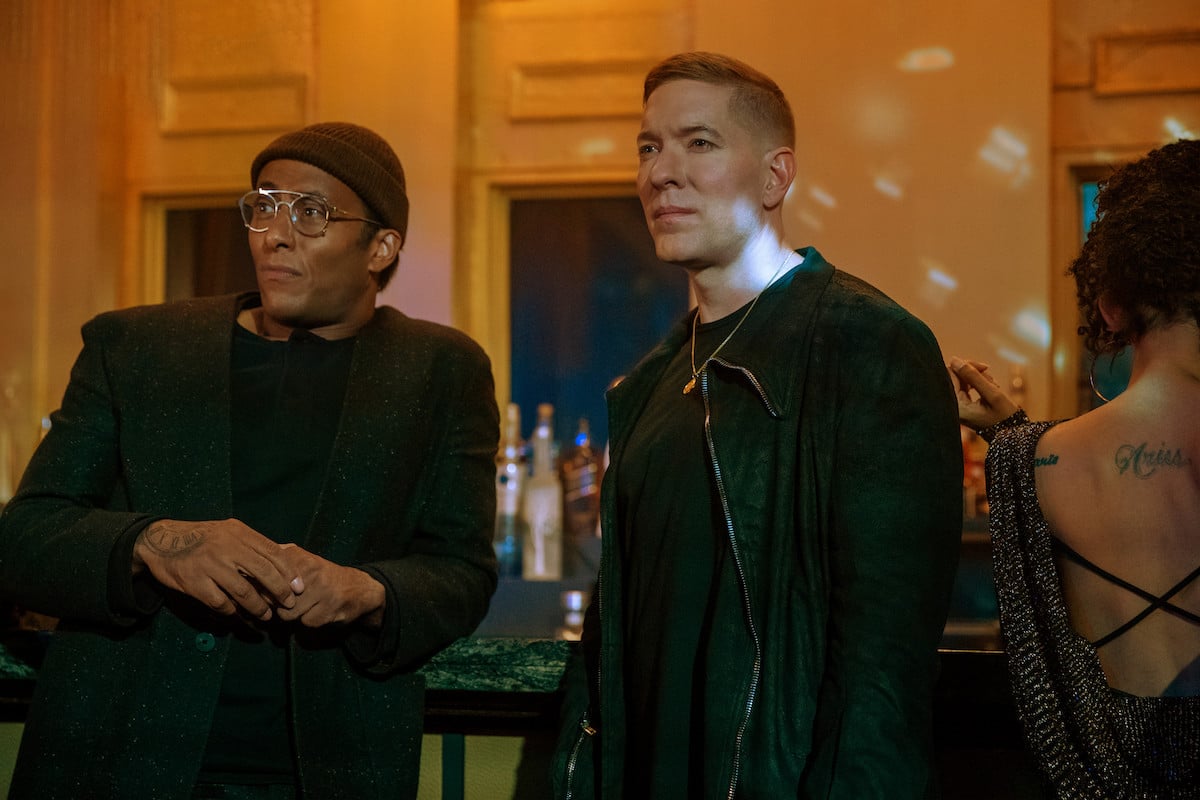 When will the 'Power Book IV: Force' Season 1 finale premiere?
Just when Tommy had found his niche with his business partner Liliana (Aubury Esparza) and the designer drug Dahlia, things began to spiral out of control for him. Now, with very little backing, in a city that he's only beginning to learn, he's going to war. His business and his family life are both in shambles and fans are going to see how that all pans out when the Force Season 1 finale debuts on April 17 on Starz.
Inside spoilers for 'Power Book IV: Force' Season 1 finale
As we know for episode 109, "Trust," Tommy is officially at war with the Flynns. Walter (Tommy Flanagan) has convinced by Vic (Shane Harper) and Claudia (Lili Simmons), that Tommy is responsible for Gloria's death. As a result, Tommy has called in the Serbs for reinforcement. He has also revealed to JP (Anthony Fleming) that D-Mac (Lucien Cambric) is his son. Unfortunately, D-Mac has also been shot.
The season finale which is titled, "Family Business" will see how it all comes together. The episode description reads, "Decisions are made by those closest to Tommy which could leave him powerless. When the gangs face-off, truths come to light, shifting the power of the drug game. This battle may be over, but the war is far from won."
Knowing the Power Universe as we do, it's likely that there will be at least one major death during the season finale.
What's next in the 'Power' Universe?
Since filming for Power Book II: Ghost Season 3 is currently underway, Force Season 2 hasn't even begun filming, and Power Book III: Raising Kanan has recently wrapped filming its second season, it appears that we will be returning to the '90s first. However, we likely won't see the consequences of Kanan Stark (Mekai Curtis), trying to murder his biological father until the fall of 2022.
Power Universe executive producer, Curtis "50 Cent" Jackson announced that all of his Starz shows will be on hiatus for the foreseeable future. In March, the rapper/actor/ producer shared a post on Instagram ranting about the delay in greenlighting Force for season 2.
He shared, "FORCE is the highest-rated premiere of any show on the network. when they take too long to greenlight it, it pushes the production timeline back. after tonight's episode there are 3 left, April 10 it's a wrap. 🤷🏽‍♂️then 6 months till I have anything new."
This means that when his show's do return to the air, we will see Raising Kanan first sometime in October.