'Power Book IV: Force' Season 2: Everything We Know So Far
Now that the show has completed its first season, fans are wondering about 'Power Book IV: Force' Season 2. Find out what we know so far.
Things are finally starting to come together for Tommy Egan. When Power Book IV: Force first launched on Starz, he had nothing. He moved to Chicago and slowly put together a new organization rivaling two of the city's biggest drug rings. But Tommy doesn't just want a piece — he wants it all.
Here's what to expect from Power Book IV: Force Season 2.
[Warning: This article contains spoilers for the Power Book IV: Force Season 1 finale.]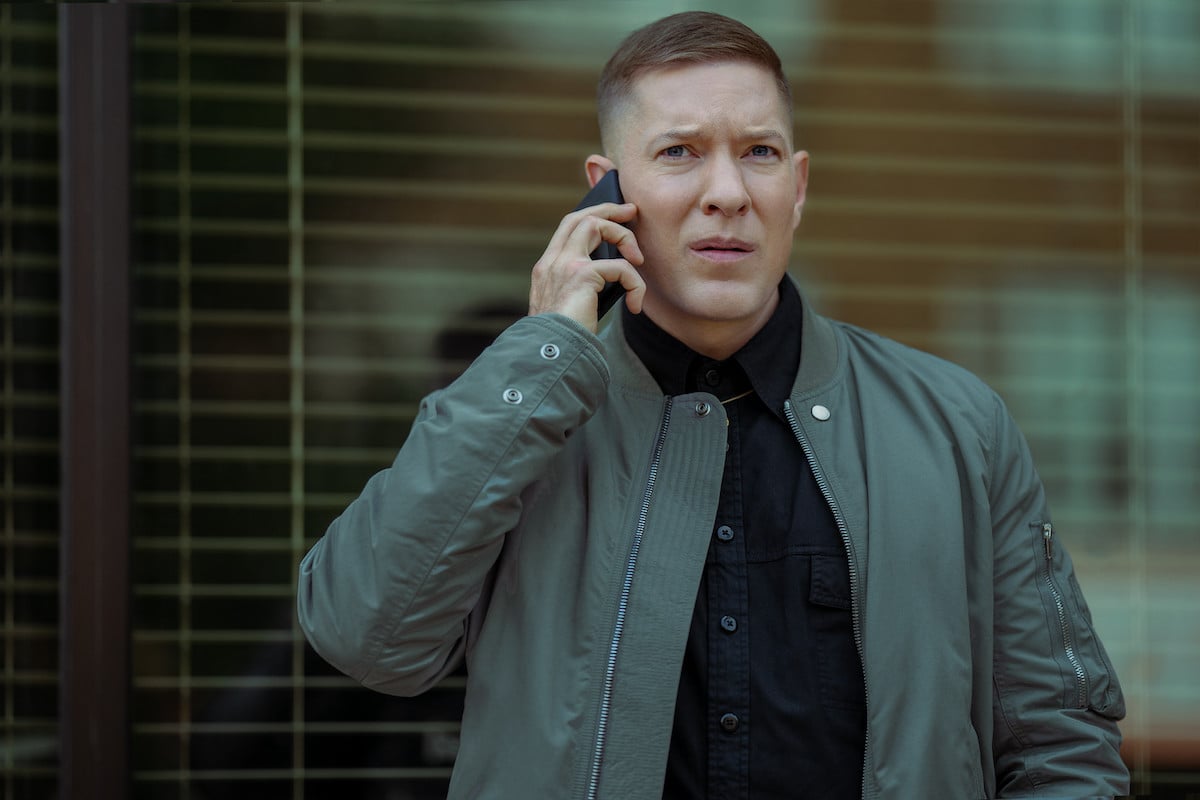 'Power Book IV: Force' Season 2 is on the way
It was announced in March, just five episodes into the show, that Starz had greenlit Force for another season. The show had been a hit with audiences from the moment it launched in February, breaking a record as the most-watched series premiere in the network's history, per TVLine.
"Fans have been eagerly awaiting Joseph's return as the iconic Tommy Egan and from the show's record-setting debut, it was clear right away that they want to see another season of him taking on this new city," Jeffrey Hirsch, network president and CEO, said in statement, via TVLine. "We are thrilled to have Joseph back in the Power Universe and to be expanding the world with a new tapestry of power players brought to life by our fantastic cast."
Where the show left Tommy
In the latest episode, Tommy found himself at war with both The Chicago Brothers Incorporated (CBI) and the Irish mob. Tragically, Liliana lost her life in the carnage after Claudia Flynn shot her. As a result, Tommy severed his business relationship with Claudia, which means no more Dahlia. But he's hopeful about his partnership with Diamond Sampson, who has splintered off from his brother Jenard after learning Jenard had tried to kill him.
While plot details for the next season are scarce, Joseph Sikora (Tommy Egan) is excited for viewers to see how Tommy's story continues to play out.
"I'll be up for a second and third season easily because I think there's a lot more story to tell. I think Chicago as a city deserves it," he told Digital Spy. "And I think the fans deserve it to get to a place where we can live with less words and more time in Tommy's psyche."
Sikora also teased more crossovers. Kate Egan already showed up in the finale. Now, Tariq St. Patrick from Power Book II: Ghost might also make an appearance.
"I think there's no reason that Tariq couldn't be on the Tommy show," he said on the Bevelations podcast. "Because if anybody can find Tommy, I think that the incredible ability of Tariq may be able to track him down even better than the feds. We never know what Tariq has up his sleeve."
The finale of 'Power Book IV: Force' Season 1 hints at the returning cast
When it comes to the exact cast, nothing has been confirmed just yet. But based on how things ended, it seems likely that it'll include Sikora, Isaac Keys (Diamond Sampson), Anthony Fleming III (JP Gibbs), Kris D. Lofton (Jenard Sampson), Lili Simmons (Claudia Flynn), Shane Harper (Vic Flynn), Tommy Flanagan (Walter Flynn), and Lucien Cambric (D-Mac).
Deadline added that the show would be without Robert Munic, who created, executive produced, and showran the series. He reportedly left due to creative differences and will be replaced by Gary Lennon. Lennon is a TV writer and executive producer whose credits include the original Power show, Netflix's hit series Orange Is the New Black, P-Valley on Starz, and the critically-acclaimed HBO series Euphoria, per IMDb.
The next season is 'coming soon'
Although the exact release date for Power Book IV: Force Season 2 is unclear, a new trailer for the Power Universe confirms the show will be back "soon."
In the meantime, fans can look forward to the return of Power Book III: Raising Kanan, the Kanan Stark prequel. The series, which follows the Power antagonist before his violent murder, has been confirmed to return in the summer of 2022. Read more about it here.